Games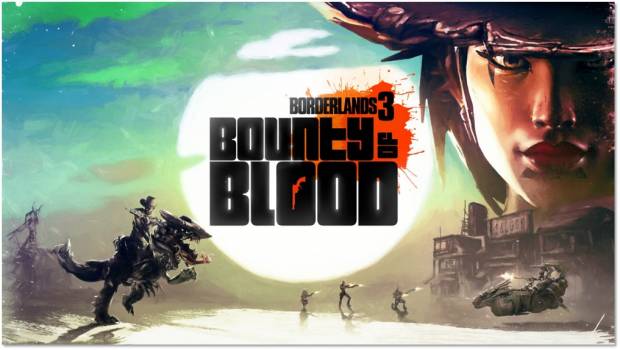 Published on June 26th, 2020 | by Admin
Borderlands 3 Add-on 'Bounty of Blood' Is Out Now
The third campaign add-on for Borderlands 3 is available now, coinciding with a free level cap increase and updates to both Mayhem Mode 2.0 and Takedown at the Guardian Breach
Vault Hunters, mount up! Borderlands® 3's latest campaign add-on – Bounty of Blood – is now available.
Bounty of Blood is the third of four campaign add-ons included with the Borderlands 3 Super Deluxe Edition and Season Pass. It's also available for purchase separately, though you will need to own a copy of the base game in order to play the add-on content.
The sheriff of Vestige on the harsh frontier planet of Gehenna has issued a bounty on the violent, beast-riding Devil Riders gang, and it's time to collect. The townsfolk are tough as hell and will do what they can to help, but it falls on you to take the fight to the Devil Riders. Put them in the ground so the town can be rebuilt and folks can get back on their feet.
In addition to spinning a gritty Western-inspired tale of revenge, Bounty of Blood also lets you:
Traverse the open plains of Gehenna atop the new heavily-armed Jetbeast vehicle;
Leverage four new interactive objects that add complexity and variety to combat encounters;
Enjoy the company of an unseen narrator as you tackle new story and side missions;
Help rebuild the town of Vestige, where each of your successes has a tangible impact;
Take on a host of additional Crew Challenges, like tracking down treasure or claiming bounties on beasts and bandits alike;
Collect new Legendary loot and cosmetics pried from the cold, dead hands of rowdy gang members and feral critters.
In order to reach Gehenna with an existing Vault Hunter, you'll need access to Sanctuary III, the starship you unlock by completing Episode 5 of Borderlands 3's main story campaign. When you're ready to travel to Gehenna, look for the wanted poster on the table in front of the Quick Change station on Sanctuary III.
Alternatively, you can create a new Vault Hunter, bypass the opening acts of the Borderlands 3 story, and head straight to Gehenna. Once the campaign add-on is installed, select "Play" on the main menu, followed by "New Game." You'll then be able to choose which storyline you'd like to jump into.
Regardless of whether or not you own Bounty of Blood, today's patch serves up a free level cap increase, which means your Vault Hunter can unlock three additional levels and skill points on their way to the new maximum level of 60.
The patch also includes additional tweaks to end-game levelling system Mayhem Mode 2.0 and high-level gauntlet Takedown at the Guardian Breach, which launched earlier this month. These tweaks include new Guardian Rank skills, new class mods, additional damage scaling to skill damage, and more. To see the full contents of today's patch and hotfixes, please refer to this web article.
Please note that, due to complications related to the ongoing COVID-19 pandemic, only English and German voice-overs will be available at launch for Borderlands 3's third campaign add-on, Bounty of Blood. Localized subtitles for all other supported languages will be available at launch, and localized voice-overs will be added at a later date.