News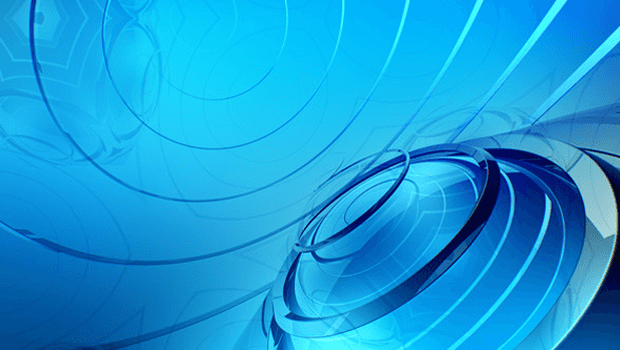 Published on July 30th, 2019 | by Admin
Boost Mobile combines passion for motorsport and esport with launch of new Gfinity Supercar E-Series team
BOOST MOBILE, the world's largest youth-focused telco brand, has today announced that its Boost Mobile Racing brand will now be seen by esports fans across the country with the launch of a dedicated team to take part in this year's Gfinity Supercar E-Series. Emerging esports drivers Ian Ford and Ethan Grigg-Gault from the Evolution Racing Team have been announced as the latest additions to the Boost Mobile Racing team, extending Boost's support for young driving talent whether it be on-track or in their living rooms.
Boost Mobile has been supporting esports on various levels for a number of years, including naming rights partner of the Supercars E-Series and involvement in the Melbourne esports Open in 2018. Today's news extends their on-track racing strategy to the Supercar E-Series, that will be even more authentic than ever with the introduction of the iRacing platform.
"We were very passionate about growing the Supercars E-Series and had very positive meetings with Supercars about the evolution of the series, how we could best help support its growth, and the need for authentic racing between race teams and drivers," said Jason Haynes, General Manager of Boost Mobile Australia.
"We congratulate Supercars and Gfinity in making this important step forward with the introduction of the iRacing platform. It will ensure great racing and great entertainment for the fans. We look forward in seeing Boost Mobile Racing and our talented team of drivers in Ian and Ethan take on the other teams in what will undoubtedly be a closely fought battle".
Boost Mobile plans to integrate teams and drivers to share best practice with the new Supercar E-Series team already embraced by the Boost Mobile Racing family and Garry Rodgers Motorsport. This includes Garry Rodgers Motorsport/Boost Mobile Racing driver Richie Stanaway personally mentoring the esports drivers given he has experienced significant success both on the track and as an iRacing World Champion.
Richie Stanaway, Boost Mobile Racing driver on eports and iRacing:
"While I focus on the track I have immense respect for esports drivers, and winning races at the highest level in iRacing have been some of the most rewarding moments in my life. What I find is a huge positive for sim racing is it's accessibility – thousands of people have the means to compete & practice as much as they please. Nothing feels more satisfying than qualifying on pole or winning a race that thousands have people have registered for. I also like how virtual environments eliminate any discrepancies between cars. Everyone is using an identical car so you can only put performances down to your inputs and your ability to build the best setups."
"My 2012 iRacing Pro Series trophy is the only one that I keep by my side wherever I've lived over the years. It required 12-15 hours per day of testing, 7 days a week for 6 months to achieve. That's what I loved the most about iRacing, I've never been more nervous or stressed in my life than before some of the 2 lap qualifiers or race starts at the highest level in iRacing."
"Esports is the future of sport in my opinion & I think there's a lot of young kids out that are probably bored and frustrated at the lack of opportunity and politics in real sports which is a void that esports will fill. It's great that Supercars is providing an accessible, fair platform for people to compete on.
"IRacing has recently implemented variable weather and track states as well as particle physics for marbles going offline, so you end up with a living breathing track surface exactly like reality. At the start of a session or race the track begins dirty without much rubber down, and evolves based on each cars' racing line each lap. Weather and temperate also effects grip and setup choices, so it's really getting to an impressive level of realism."
Ethan Grigg-Gault on joining Boost Mobile Racing:
"It is an honour to drive for the Boost Mobile Racing team in the Gfinity Supercar E-series. To drive for such a reputable brand and race team as Boost and Garry Rodgers Motorsport is a huge opportunity. We will be doing all the necessary work to ensure that when the first round comes up, we will have the cars to be as competitive as possible. The team has made me feel very welcome so far, and I look forward to working with them in a greater capacity when the eSeries finally kicks off!"
"IRacing is incredibly competitive – 3 Tenths of a second in qualifying can mean the difference between pole position and 15th place. Sometimes the top 30 cars are only separated by one second, so any mistake can be disastrous. And often in races, we'll be fighting for 250km just to gain a couple of seconds on competitors."
"With how accurate and detailed iRacing models its cars, setup is one of the most important things to get right if you want to be competitive, other than the drivers themselves, so it's fantastic to have the backing of Boost Mobile Racing in this regard."
"We use the same software as the real teams to study the data from the car and make changes based off many different parameters. So many of the same ideals you would use to setup a real Supercar also works in the sim."
Ian Ford on joining Boost Mobile Racing:
"Being part of the Boost Mobile Racing Team is my highest accomplishment to date, I have several championship wins, many incredible races but this experience is what I've worked hard for. Boost Mobile Racing has a long heritage in Australian motorsport, not just in terms of on track accomplishment but in terms of developing talent, and I am hoping to learn as much as I can as to be fully prepared to represent such a team."
"Other than having to be mentally and physically fit to do long stints behind the wheel, we  also deal with strategy and changing weather conditions.  Being well prepared half of the job as it is in real life, track time between now and the start of the championship is going to be vital. As I have roughly eight years of experience driving a Supercar on IRacing, practice has now become a normal part of life and finding extra pace whether it is through car set up or driving style are all being looked at after almost every single stint I do behind the wheel."