Events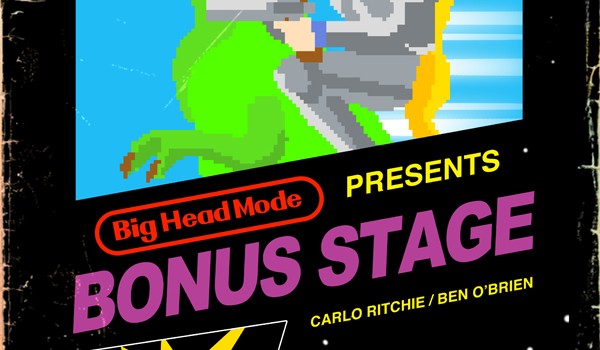 Published on March 18th, 2015 | by admin
Bonus Stage: A Live Video Game Talk Show!
In the spirit of Conan or The Daily Show, "Bonus Stage" is a monthly live talk show just for gamers. Host Carlo Ritchie (The Bear Pack) and Ben O'Brien (Big Head Mode) will be joined on stage at the Chaser's Giant Dwarf Theatre by a variety of special guests from the world of comedy, television and most importantly, video games to ridicule, probe and play some of the best (and worst) games of the last 30 years.
Running at 80 minutes, 'Bonus Stage' will feature a variety of segments, including live gaming, interviews, social commentary, news segments, reviews, sketches, machinima and stand up. Keeping things on track, our house band 'The Triforce', led by Benny Davis (The Axis of Awesome) will play a host of favourite game tunes, old and new, as they've never been heard before.
And after the curtain falls, the games keep going. We'll have a collection of classic Nintendo games, board games and cards for the audience to enjoy alongside a few drinks, while Benny and Triforce keep the music going.
Also Starring
Jordan Raskopoulos (The Axis of Awesome)
Rae Johnston (Kotaku, Gizmodo, Lifehacker, Wonder Woman)
Seaton Kay-Smith (ABC2's The Roast, Paper Moose, A Rational Fear) ALSO: Cosplayers who come to the show in costume have a chance to win free tickets to next months show.
Where: Giant Dwarf Theatre, 199 Cleveland St, Redfern
When: Wednesday, 25th March, 8pm
Tickets: $20 Adults/ $15 Concession and can be booked via GiantDwarf.com.au
The Facebook event has more details, including teaser photos from the upcoming show and examples of past work from the guests/writers/performers of the show. https://www.facebook.com/events/699162620205641/