Blu-ray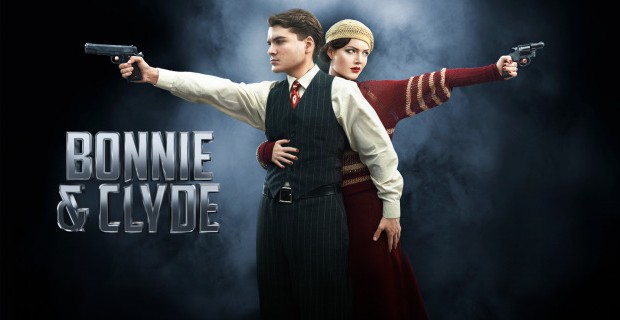 Published on July 9th, 2014 | by admin
Bonnie & Clyde – Blu-ray & DVD – August 28, 2014
Universal Sony Pictures Home Entertainment is releasing Bonnie & Clyde on Blu-ray™ & DVD from August 28, 2014.
Bonnie and Clyde lusted after fortune, killed for fame, and embarked on an adrenaline-filled crime spree across America. On the 80th anniversary of their death, comes the groundbreaking new mini-series, Bonnie & Clyde. With breakout performances by Emile Hirsch (Into the Wild, Milk) and Holliday Grainger (Jane Eyre, Anna Karenina), supported by the talents of Academy Award® winning powerhouses Holly Hunter (Best Actress – The Piano) and William Hurt (Best Actor – Kiss of the Spider Woman), DirectorBruce Beresford's (Double Jeopardy, Driving Miss Daisy) remake of this classic tale, will have you glued to your seat. 
Bonnie & Clyde is based on the true story of Clyde Barrow (Hirsch), a charismatic convicted armed robber who sweeps Bonnie Parker (Grainger) off her feet, and the two embark on one of the most infamous bank-robbing extravaganzas in history. Though their crime spree is legendary, their story has never been told quite like this. Fueled by their passion for each other and Bonnie's obsession with fame, the couple committed increasingly dangerous robberies, leaving a trail of blood and headlines, behind them. Aided by Clyde's sixth sense, they stayed one step ahead of the law until their final fateful showdown.