Hardware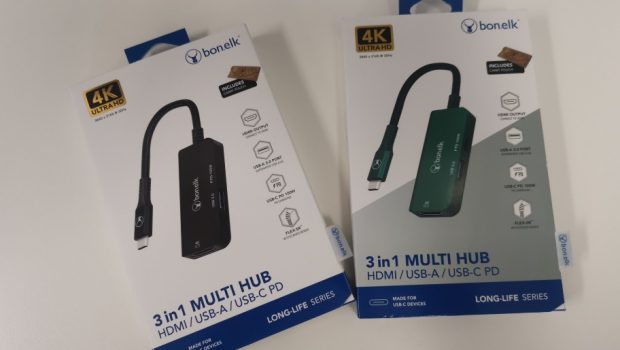 Published on March 17th, 2023 | by Chris O'Connor
Bon.Elk 3 in 1 Multi Hub Review
Summary: The Bon.Elk 3 in 1 Multi Hub expands your notebook or laptop
What is tech without connectivity? Obviously when we think of connectivity we typically think of being connected to the internet… but connectivity also applies to the devices we use to connect to the internet and for other purposes. Bon.Elk 3 in 1 Multi Hub is here to help with making sure we get the most out of our devices connectivity by providing HDMI, USB-A and USB-C PD connection ports in one handy little hub.
The Bon.Elk 3 in 1 Multi Hub is arguably mostly geared towards laptop users but is also able to be used with smart devices and desktop computers. Featuring a 4K@30Hz/Full HD (1080p)@60Hz HDMI output for connecting your video enabled USB-C or Thunderbolt 3 device to a HDMI display such as a TV, monitor or projector (handy if you need to make presentations from your laptop and want a screen to share your work).
The USB-A 3.0 port supports up to 5Gbps SuperSpeed transfer speeds, which means it's a good go between from your main device to… say a portable hard drive.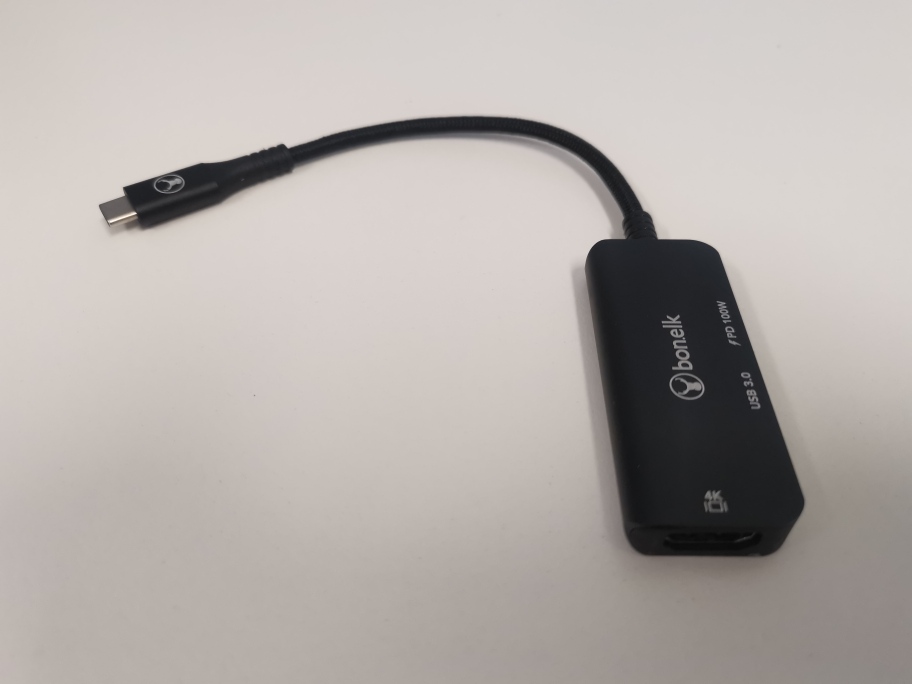 The USB-C PD 100W port allows you to charge to your laptop, smart device or computer so you can stay charged while utilising the HDMI and USB-A.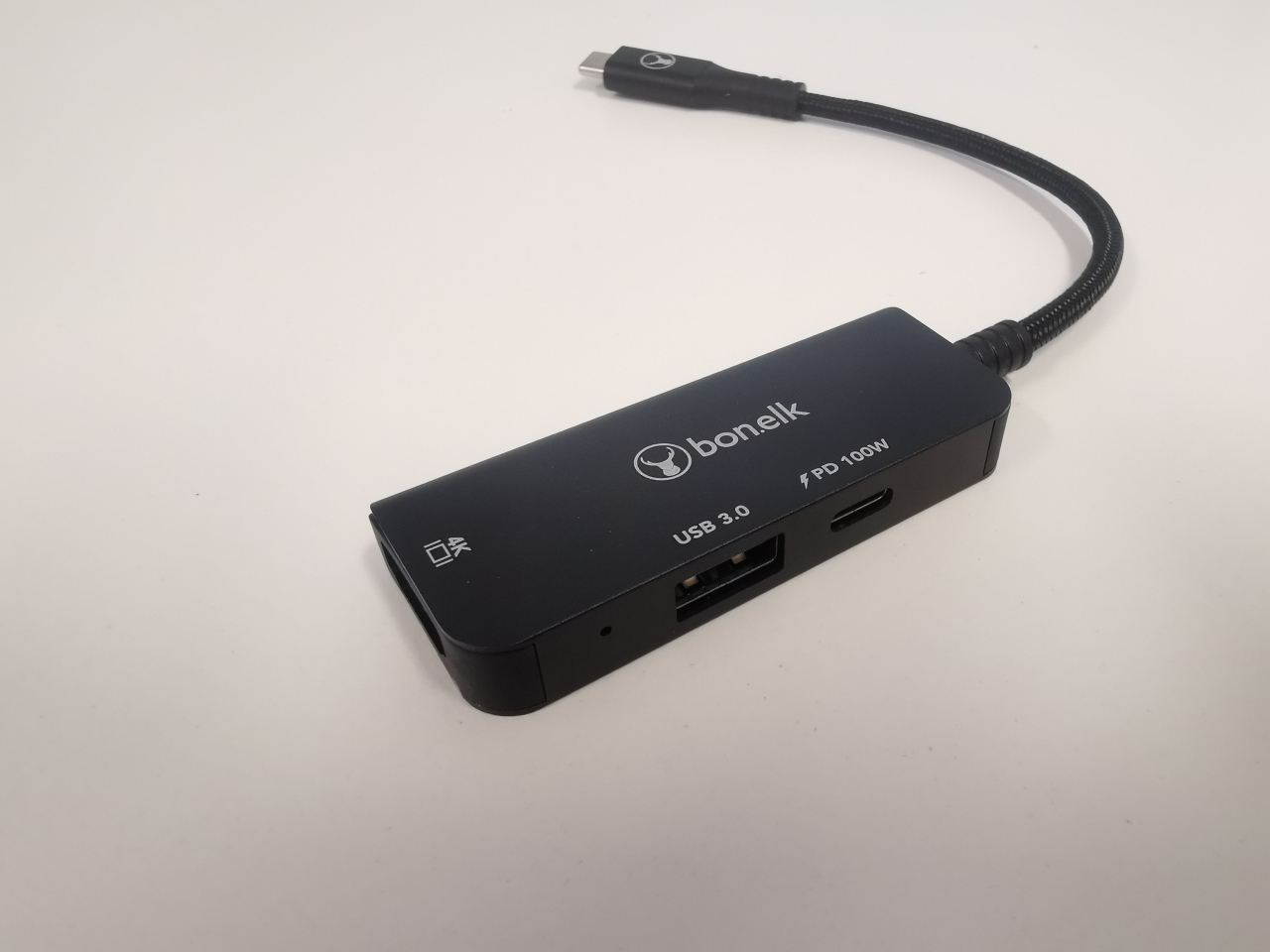 The actual build quality is very good. The hub comes with a little fabric carry pouch (which is certainly a nice option to keep your hub neat when not in use). The hub itself is made from aluminium and certainly feels quite sturdy. Importantly the cable is made with FlexSR and withstands bends which should certainly help prolong the life of the cable. The only issue I have is actually that the main USB-C connecto cable is quite short… this is where it is arguable that this is more geared towards laptops and maybe smart devices as plugging it in to a desktop could leave it dangling awkwardly… not a huge issue… but it might have been nice to have a little more length on that cable.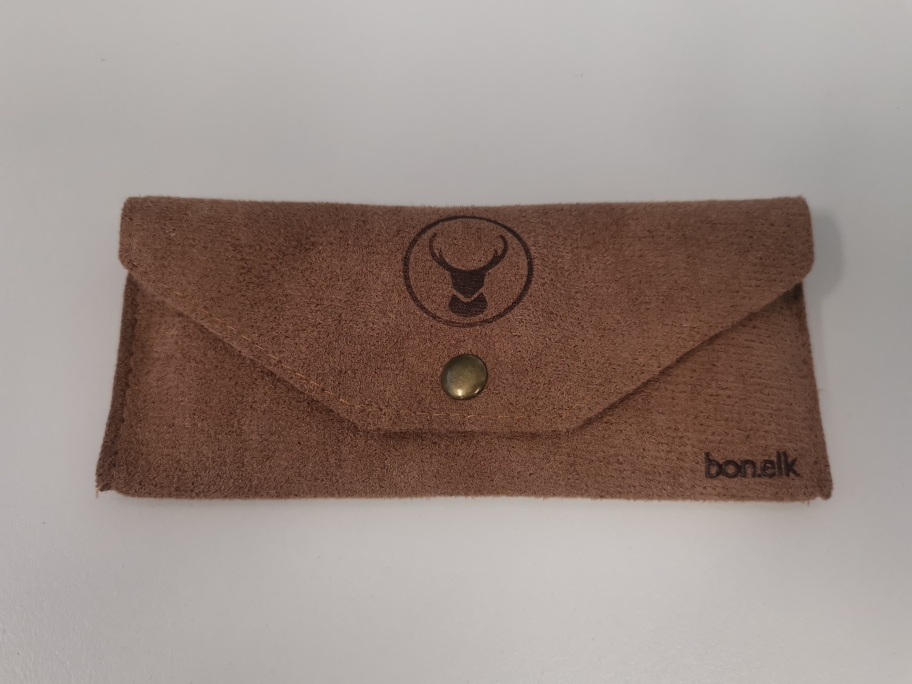 Ultimately it does what it says… the Bon.Elk 3 in 1 Multi Hub provides a convenient multi hub that can either give you some more connection options for your device or simply help keep all your most used connections together in one accessible point.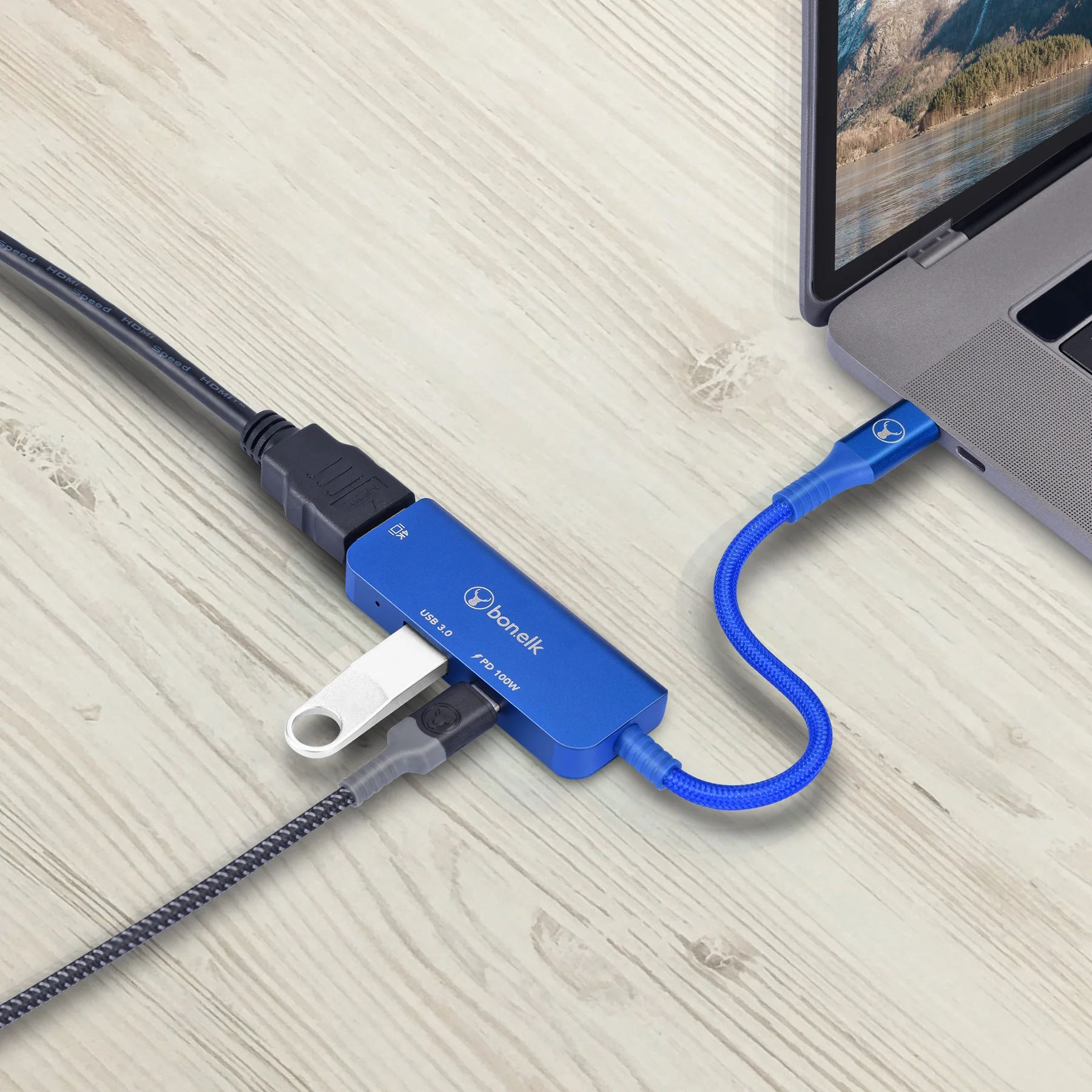 If you need a compact but sturdy hub then it's definitely worth giving the Bon.Elk 3 in 1 Multi Hub a look!