Films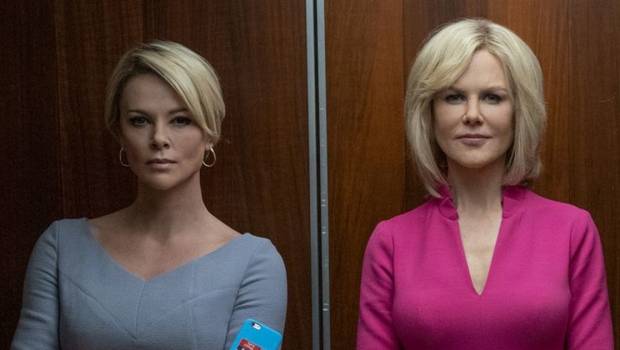 Published on January 15th, 2020 | by Nicki Newton-Plater
Bombshell – Film Review
Reviewed by Nicole Newton-Plater on the 15th of January 2020
StudioCanal presents a film by Jay Roach
Produced by Aaron L. Glibert, Jay Roach, Robert Graf, Michelle Graham, Charles Randolph, Margaret Riley, Charlize Theron, AJ Dix, and Beth Kono
Written by Charles Randolph
Starring Charlize Theron, Nicole Kidman, Margot Robbie, John Lithgow, Kate McKinnon, Connie Britton, Malcolm McDowell, and Allison Janney
Music by Theodore Shapiro
Cinematography Barry Ackroyd
Edited by Jon Poll
Rating: M
Running Time: 108 minutes
Release Date: the 16th of January 2020
In this awards season, Jay Roach's Bombshell is far from flawless but its emotional punch and extraordinary performances, courtesy of its leading ladies, are strong enough to overlook its sins. It is a film that has been visually sugar-coated, but it balances itself with hard-hitting topics that will trigger many viewers. The scandal at Fox News involving Roger Ailes is shocking by nature and the film could easily have relied on this story alone for impact. Instead, Bombshell successfully becomes more than a film based on a shocking story.
In what is a very left-wing film about the infamous right-wing television network, Bombshell will conjure confusing emotions in people. Earlier last year, the Showtime mini-series, The Loudest Voice chronicled the life of the larger than life founder of Fox News, Roger Ailes. The show earned incredible critical acclaim with Russell Crowe winning the Golden Globe for playing Ailes. It examined the sexual harassment claims made against him, which were led by Fox and Friends co-host, Gretchen Carlson (portrayed by Naomi Watts). Unlike the television series, Bombshell is about sexual harassment in the workplace with a focus on the women affected.
For those of us who are already angry at Fox News on a daily basis, Bombshell will further amplify that anger. The film argues that even people who work for the network are only there because no one else would hire them after working for Fox. The Fox News painted here is an evil workplace that strives on scandal, both on air and off. The women are all instructed to wear skirts as short as possible on air and are expected to laugh along while their male co-hosts make jokes (often sexist) at their expense. At the beginning of the film, this also includes the 2016 Republican Party presidential candidate, Donald Trump, who accuses then Fox darling, Megyn Kelly (incredibly portrayed by Charlize Theron), of anger-menstruating. She is told she must not retaliate as it would not benefit the network's relationship with the Republican party. The overall negative view we receive here of Fox News is extremely one-sided but is also shrouded in truth.
The 2016 scandal involving Ailes was one of the first reported high-profile cases of ongoing sexual harassment in an entertainment-based workplace. The rippling effect that these incidents had on the culture of the workplace and individuals themselves is nothing short of horrific. Bombshell brings to the forefront many of the toxic features of an environment where these events are occurring. It is shocking to see how these events are not only ignored but also accepted as part of the culture and even quietly supported by other women who want to please their male superiors.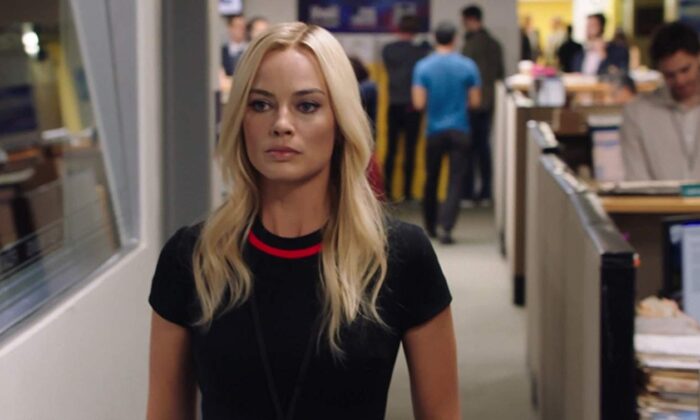 One of the questions asked when people come forward with their stories of sexual harassment in the workplace is why they did not report it sooner. Bombshell does not deter from answering this question. Gretchen Carlson (played by Nicole Kidman) begins her journey to expose Ailes by herself, with the hope that others will come forward to support her claims. Inside Fox, there are sharp whispers of women coming forward and the women in question are pounced upon with quiet threats of trouble if they do not support their boss. There is much to fear, including loss of promotions, ostracization, and even loss of their company positions. As demonstrated, the road to peace from sexual harassment is not a straight line or smooth one. The emotional impact on the victims is very hard to watch in this film. Margot Robbie plays Kayla Popisil (a young women who has grown up in a family who watch Fox News religiously) who is subjected to Ailes unwanted advances. Her portrayal of a victim of sexual harassment is harrowing and powerful and shows how such an event can change a person and their view of the world.
 Bombshell is foremost about sexual harassment in the workplace and secondly a film about the Fox network. Viewers of Fox will also be angered by the film, but not in the same way as those who are not fans of the network. Again, Bombshell does not paint the Fox environment or personalities in a good light, but one cannot deny that the characters are expertly cast and played. Charlize Theron completely disappears into her character of Megyn Kelly. Credit must be given to the hair and make-up department for making her look incredibly similar to Kelly. However, it is not only the visuals that make Theron into Kelly. She completely personifies Kelly in voice and mannerisms, as well as turning in a perfect amount of emotion and strength. Nicole Kidman is also terrific as Gretchen Carlson, a personality she already physically resembles and does not rest on this as the driving nature of her performance.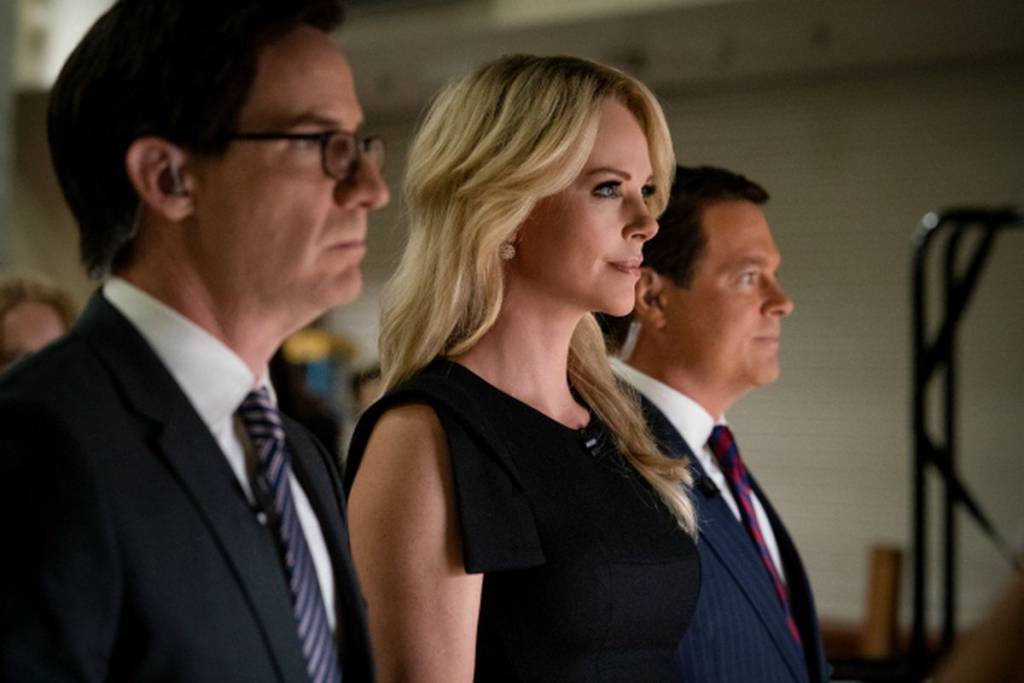 Bombshell's downfall is hovering between a Saturday Night Live episode (including casting Kate McKinnon in a side role) and Adam McKay's The Big Short (2015). Roach employs several filmmaking techniques that McKay used in his film, but without the same ease and success. The film's editing is irritatingly choppy throughout and several scenes could have been cut. It is a film that is rich in pop culture, which given the opportunity it can be a bit of fun and given a bit of a glam exterior, including lots of beautiful women in beautiful clothes. These features almost fly under the radar, which is a positive as there should be nothing fun about a film about sexual harassment.
The unfortunate truth about Bombshell is that as a film about women, primarily the victims of sexual harassment in the workplace, it would have benefited from a female director. Jay Roach does a very good job with the film, but there was the opportunity to have a woman at the helm who could bring even more sympathy and perhaps even personal experiences to the project. Nevertheless, Bombshell captures the seriousness of the issue of sexual harassment in the workplace and through its incredible performances, it stirs emotions in you that make it hard to forget.
Summary: Bombshell captures the seriousness of the issue of sexual harassment in the workplace and through its incredible performances, it stirs emotions in you that make it hard to forget.