Comics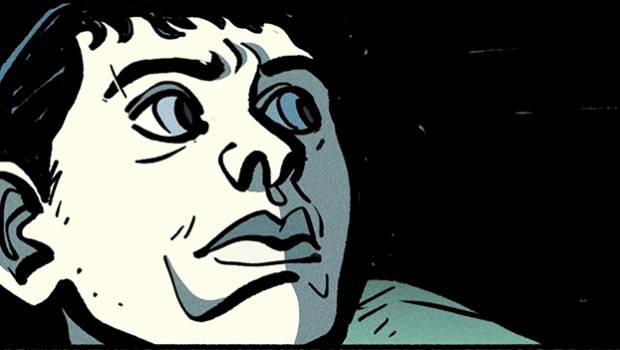 Published on April 5th, 2020 | by Sandro Falce
BOG BODIES OGN REVIEW
Summary: Bog Bodies is a tightly told, fast paced thriller with some excellent use of light and shading.
Set just outside of Dublin, Bog Bodies tells the story of an Irish gangster named Killian. Something bad happened on a job and he's on the run from a couple fellow gangsters who want him dead. During the night, he meets a young woman and together they try to survive in a bog that doubles as a burial ground.
From writer and illustrator Declan Shalvey (Injection, Deadpool vs Old Man Logan) comes this tightly written thriller that knows exactly what it wants to accomplish and focuses entirely on that. There's a few moments of exposition but for the most part this book exists in the moment and moves along at such a fast pace that you'll be done with it in one quick sitting.
The characters don't have much depth but they don't need to. Killian is on the run, the other guys want him dead, and there's someone else out in the bog. There are a few twists during the book that offer up some interesting backstory but I'm glad that this title wasn't held down with unnecessary character development.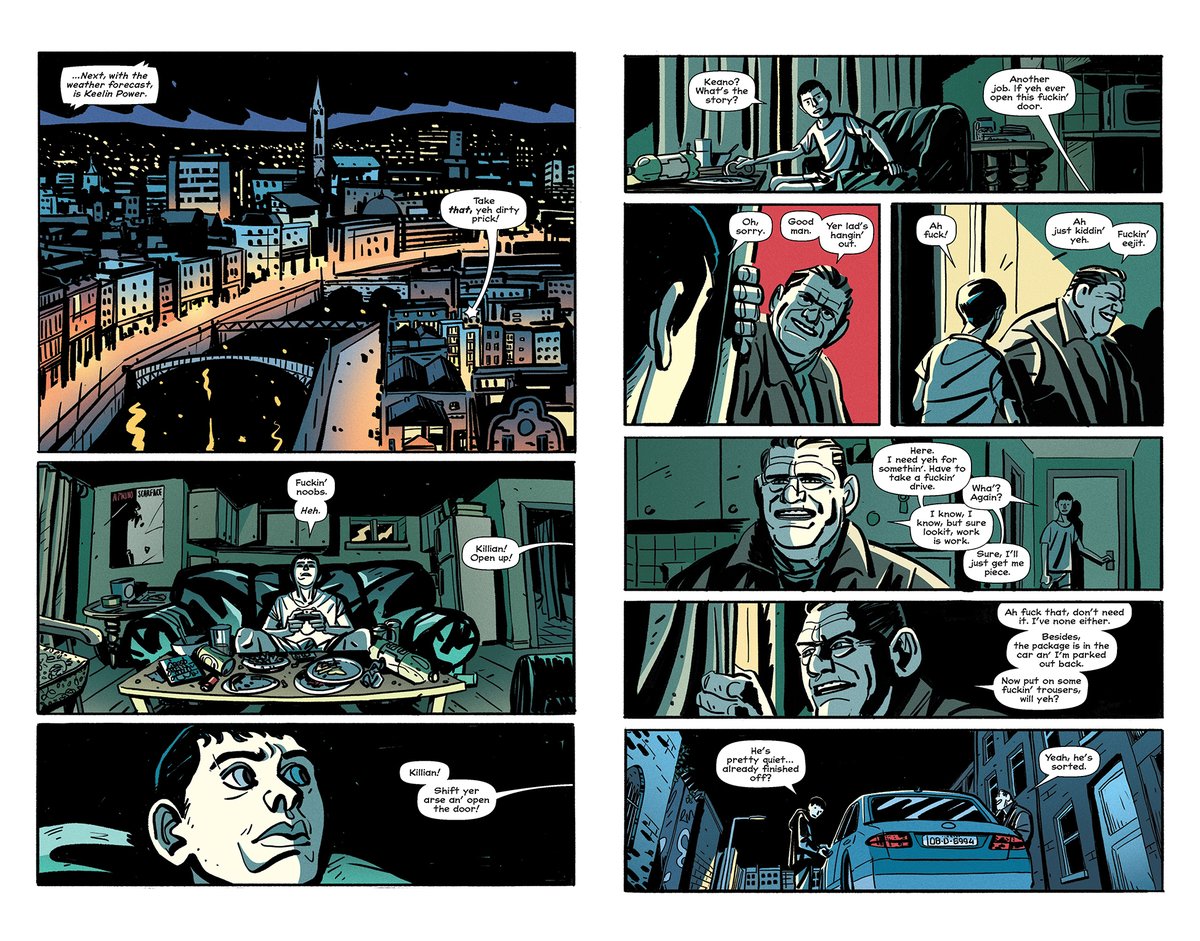 Another element this graphic novel succeeds in it's art, in particular it's use of light. As it's mostly set out in the Irish countryside at night, there's a lot of darkness here. There are some stunning panels that show just how dark the night here is, with everything but the ground being shown in almost pitch-black. When characters are standing in front of a car, you see half of their face illuminated. When you eventually see inside of a house, it's almost a relief to see everything lit up like that. It's details like this that really draw you into the drama currently unfolding.
There isn't much else to say here without spoiling it, but if you're a fan of crime thrillers, perhaps even neo-noir, this is a title you'll have a lot of fun with. The plot may be a bit familiar, the characters aren't particularly deep, but that all works in the book's favour and help deliver a tight thrill-ride.
Bog Bodies will be released through Image Comics on the 28th of April.