Hardware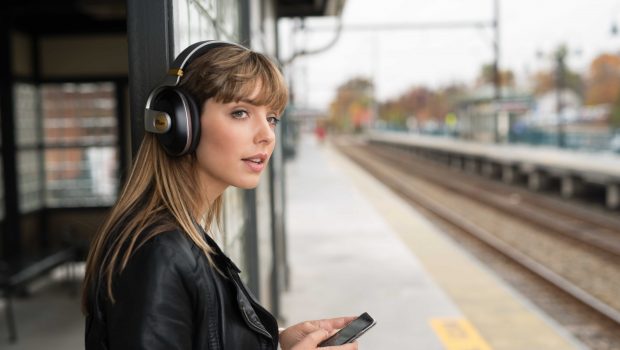 Published on October 22nd, 2018 | by Admin
Blue's Satellite Headphones, Delivering Uncompromised Audio
Satellite, the first wireless headphone with a built-in audiophile amp and two sets of drivers for an uncompromised high-fidelity experience, is now available in Australia
(Sydney- 22 October 2018) Blue announces the availability of Satellite, the first headphone that brings true audiophile sound to the wireless listening experience.  Satellite features a built-in audiophile amp and two separate pairs of drivers to ensure the high-fidelity experience is never compromised.  Satellite's sophisticated design was engineered for superior performance, comfort and sound isolation, while achieving ultimate portability with foldable construction.  Together with Bluetooth 4.1 wireless technology and pt-X audio codec, Satellite is a new benchmark for the modern listening experience.  Satellite, RRP $697, is available now at Harvey Norman.
Satellite bridges the gap between high-fidelity sound and portable listening, making it possible to enjoy a true audiophile experience anywhere, said John Maier, CEO of Blue. Traditional noise-cancelling headphones use one pair of drivers for both audio and ANC, which compromises sound quality.  Satellite uses separate, dedicated ANC drivers so that our dedicated audio drivers and audiophile amp can deliver high-fidelity sound for no-compromise wireless listening. Satellite's unparalleled wireless listening experience is made possible by its powered design, which utilizes a built-in, all-analogue audiophile amplifier to deliver a hi-fi experience via any phone, mobile device or laptop.
Satellite's proprietary amp is perfectly paired with Blue's premium, custom-tuned 44mm ultra-responsive dynamic drivers to deliver every detail of your music with clarity and punch. Satellite makes Blue's acclaimed headphone experience even more portable with a smaller form factor and wireless connectivity, so you can enjoy high-fidelity audiophile performance everywhere. Satellite is all about the music, but it does provide noise-cancelling for when you need it. Satellite is the only headphone that filters unwanted noise without compromising your music. Instead of using one pair of drivers for both audio and ANC, Satellite incorporates two separate drivers in each ear cup—one dedicated to high-fidelity audio, and one dedicated to noise cancelling.  This patent pending design drastically reduces ambient noise without degrading sound quality, so you can enjoy a high-fidelity listening experience free from the distractions of your environment. Satellite's sophisticated design offers superior performance, sound isolation and comfort. The precision acoustic ear cups present a rich and detailed sound stage, contributing to the finely tuned sonic experience.
The compact form factor folds down and slips into the provided protective carrying case for easy portability and storage. Satellite comes with a three-meter audio cable for conveniently connecting to mobile devices, vintage audio gear or to watch a movie in flight.  Satellite offers the ability to listen with the amp ON, accessing the full power of the all-analog amp, or with the amp OFF for a passive and power-saving experience.  Satellite delivers 24 hours of wireless entertainment and supports up to 8 hours of powered, high-fidelity sound with active noise-cancelling.