Blu-ray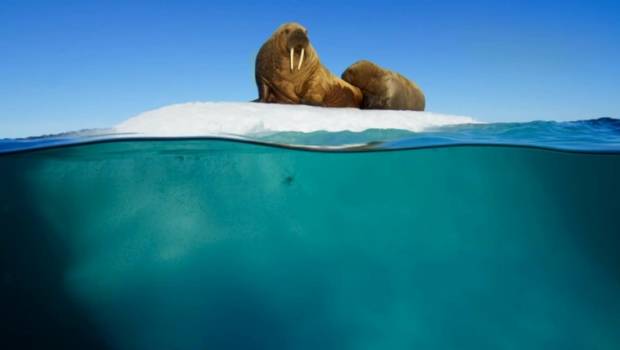 Published on May 18th, 2018 | by Tony Smith
Blue Planet II Blu-ray 4K Review
Summary: Blue Planet II Blu-ray 4K is stunning from start to finish!
If there's one word that could describe the BBC's Blue Planet II on Blu-ray 4K, it would be stunning… maybe two words, absolutely stunning! This documentary from the BBC which is a continuation of the original premise not only expands it but creates an underwater visual wonderland thanks to the 4K medium.
Also since the original documentary, technology has dramatically improved and this is showcased in Blue Planet II and with the enigmatic Sir David Attenborough hosting this documentary, his passion is quite infectious as you are drawn into the world beneath our oceans.
Another aspect about Blue Planet II is the diversity of sea creatures it includes and although other documentaries have explored the more common creatures before, this release adds some really strange and bizarre creatures to the mix like Sea Cucumbers or Sea Urchins which is just amazing to watch and quite fascinating at the same time. With that said, you'll still see all those other creatures like Sharks and Sea Otters as Blue Planet II is quite a holistic watch that really makes you wonder how the BBC captured this thrilling footage.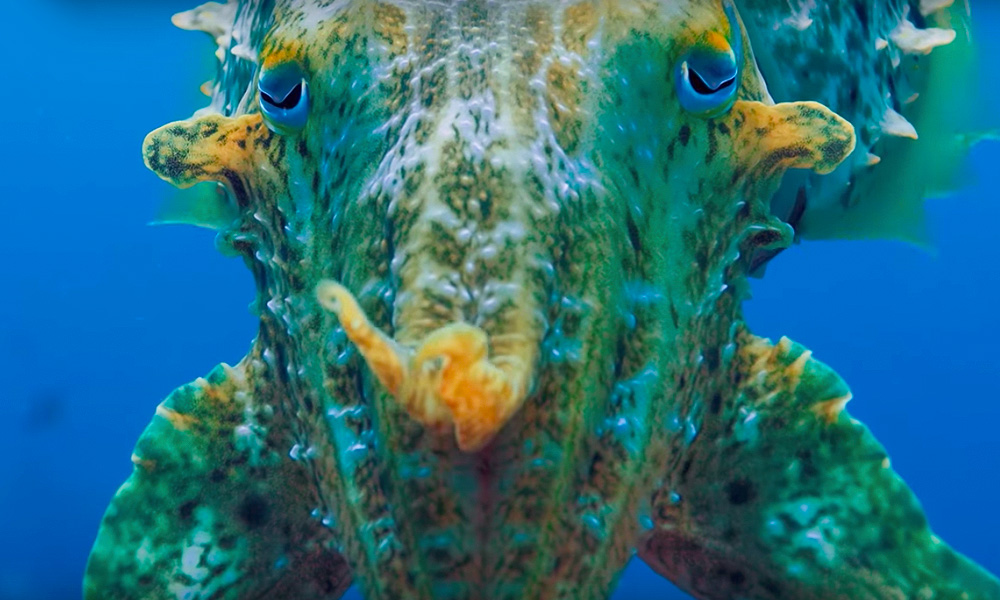 Interestingly, Blue Planet II was created over 4 years as all the oceans and seas in the world were covered. It is also a documentary that really needs to be experienced because of the colourful visuals and the high definition video of 4K that really creates another layer which is far superior to Blu-ray or DVD. Like I said earlier… stunning!
Episodes:
Episode 1 – One Ocean
Episode 2 – The Deep
Episode 3 – Coral Reefs
Episode 4 – Big Blue
Episode 5 – Green Seas
Episode 6 – Coasts
Episode 7 – Our Blue Planet
Final Thoughts?
If you have Blu-ray 4K and need something to truly showcase this technology, Blue Planet II is a must buy and more importantly, the content is quite engaging and entertaining. It's definitely reference material on 4K and will even make you more knowledgeable after you have finished watching it.
Highly Recommended!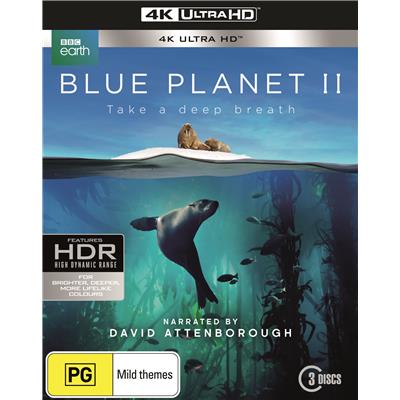 Blu-ray Details
Film Genre – TV Documentary
Label – BBC
Audio – English (DTS-HD 5.1)
Subtitles – English
Running Time – 360
Aspect Ratio – 1.78:1
Region Coding – B
TV Standard – HD
Rating – PG
Consumer Advice – Mild themes
Year of Release – 2018
Primary Format – Movies/TV – 4K Ultra HD