Comics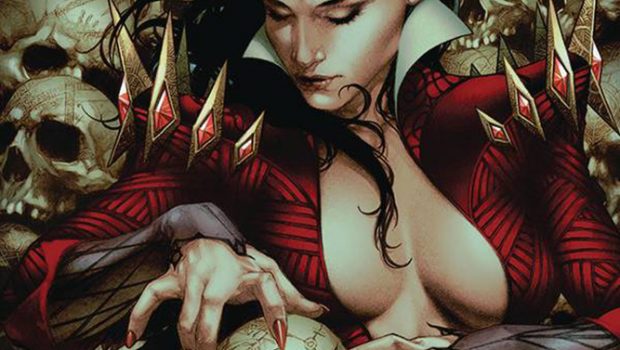 Published on January 17th, 2017 | by Chris O'Connor
The Blood Queen: Omnibus Vol 1 Comic Book Review
Summary: Mixing one of the world's most famous villains with a lesser known but equally horrific character from history gives us a clash that may send your blood cold.
Just about everyone knows of Dracula, the character inspired by the real historical figure Vlad the Impaler (if you aren't familiar with the story of Vlad himself… it's an interesting, albeit stomach churning at times, read), but fewer people know of Elizabeth Bathory, born a little under a century later but sharing (at least via folklore) a similar sadistic streak. The Blood Queen: Omnibus Volume 1 brings these two historic legends together in a crimson tide. From seemingly humble beginings this Elizabeth finds herself called to the royal court to cure the royal child of a malady… in so doing her path is set in motion and nations will feel the aftershocks of her arrival.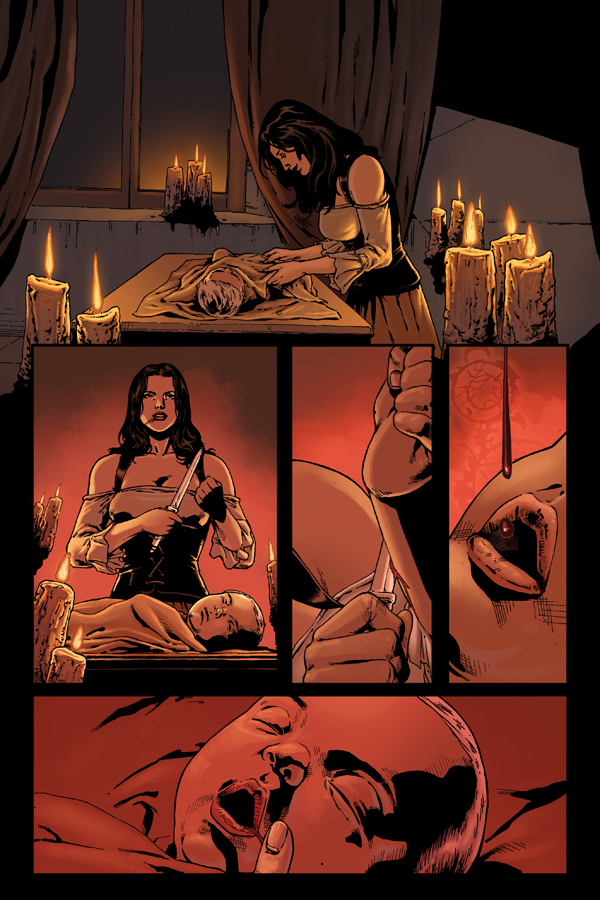 Writing
Troy and Dan have done a great job here creating a character to rival Dracula based on an equally horrific person from history. Given that both Dracula and The Blood Queen grew as characters throughout the years as their legends grew… it's not hard to imagine their stories going the way this story develops. Why wouldn't two figures who are larger than life (or undead) and in relatively close proximity run across each other? But the question remains… what happens when these two meet. For that answer you will have to read The Blood Queen!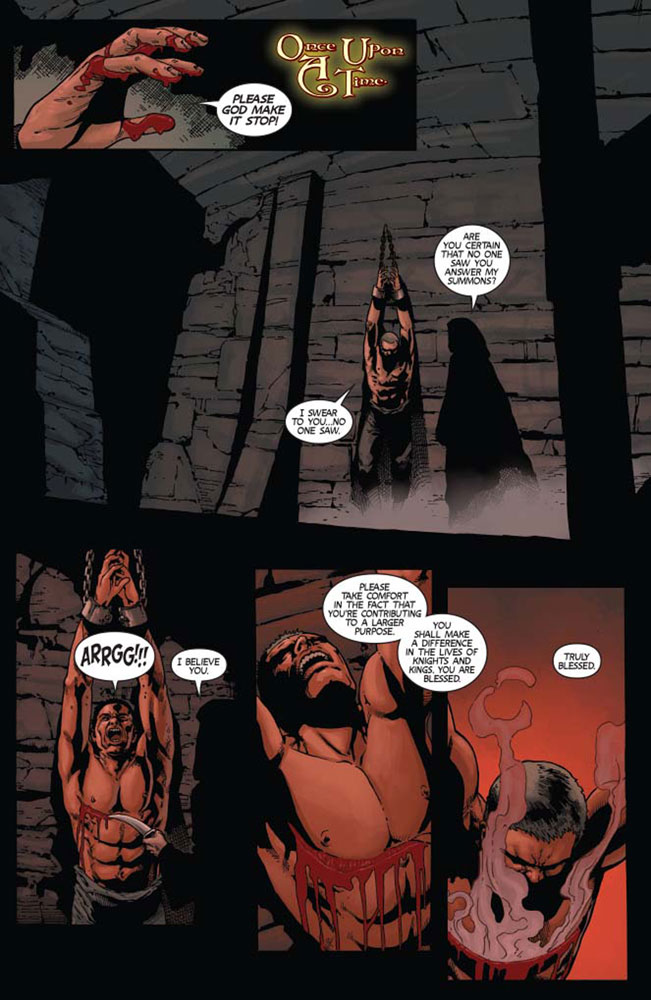 Artwork
There are some really lovely cover artworks throughout this comic. You get a sense of the theatricality of the character… it's not simply about ascension and taking control… there is a degree of showmanship and that comes across in the artwork throughout. Tones are used to great effect to vary the mood as the story goes from lovely outside frolicking to merciless slayings, armies being torn apart to royal courts and their formality.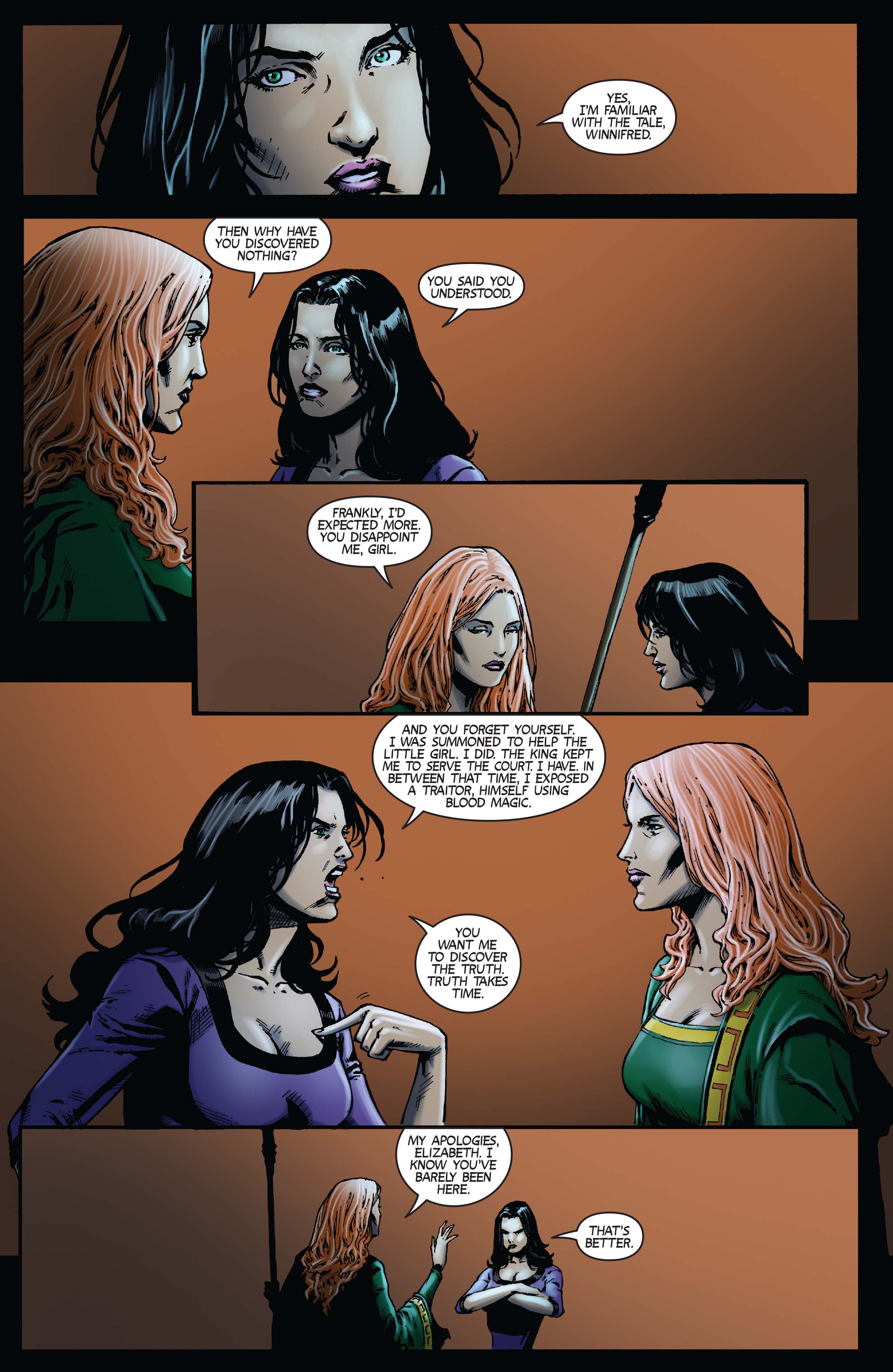 Final Thoughts
Much has already been written about Dracula, both the historic Vlad Tepes and the character brought to great fame by Bram Stoker, and sure enough this use of Dracula follows closely the more traditional version (thankfully). But much less has been written about Countess Elizabeth Bathory and so to take her legend and make it something more is a clever idea. It is easy to imagine how this telling of her life may have made it's own legend or become the accepted folklore had Troy Brownfield and Dan Wickline been about to spread the story through tellings at the taverns of the day. This is certainly not a good reference point for anyone who wants to know about the historic Countess Bathory as her story is quite different and in a number of ways more horrific… but it's an interesting reimagining and one that certainly sets things up for a showdown with the original Prince of Darkness himself. If you like your horror stories or even tales of political intrigue, power struggles this may well be something that grabs your fancy.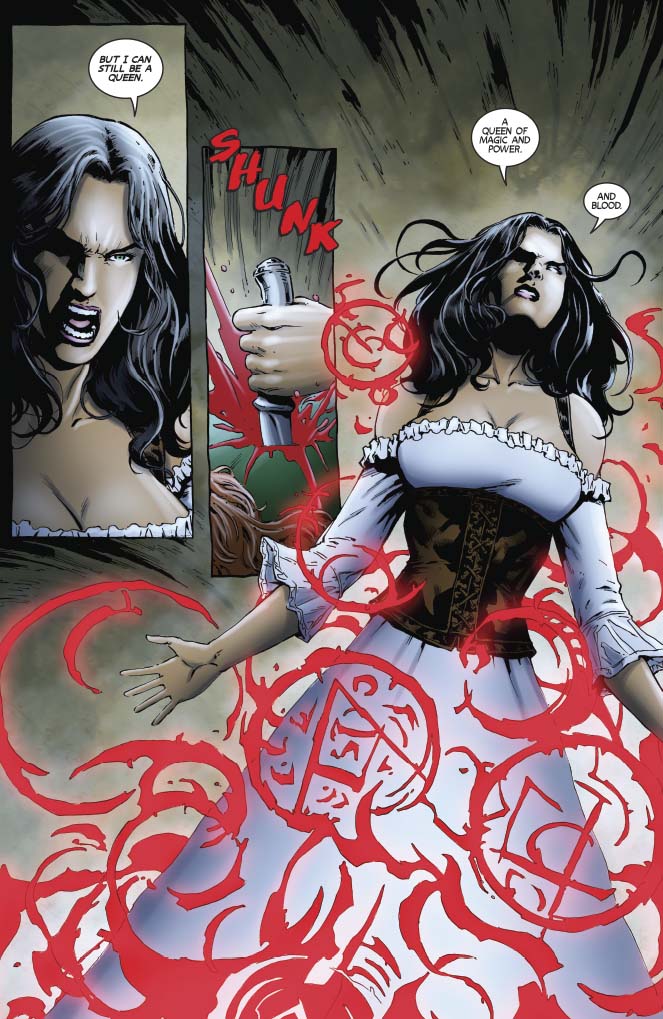 Publisher: Dynamite
Writer: Troy Brownfield, Dan Wickline
Artist: Fritz Casas, Carlos Reno, Noah Salonga, Kewber Baal
Cover Artist: Jay Anacleto
Genre: Horror
Format: 304 pages, FC, TP
Release Date: 11th Jan 2017