Games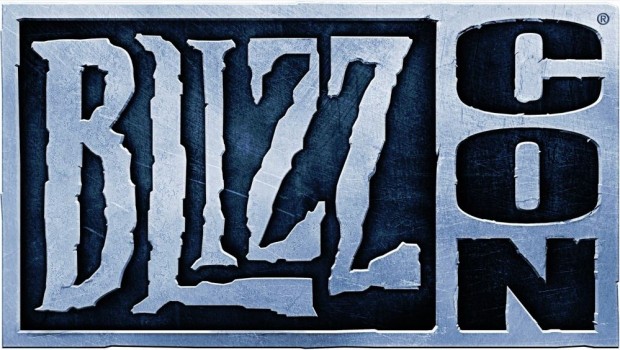 Published on November 11th, 2015 | by admin
BlizzCon eSports Wrap Up
Melbourne Australia: Check out the final coverage for BlizzCon 2015 thanks Blizzard:
This weekend at BlizzCon we crowned our first ever Heroes of the Storm world champions; saw an epic StarCraft II showdown between the 2013 and 2014 BlizzCon winners; witnessed amazing Hearthstone games, and capped it all off with a thrilling World of Warcraft rematch between two of Europe's finest teams – all for a combined event prize pool of more than $1.25 million (USD)! Australians Leigh "Maynarde" Mandalov and Andrew "mOOnGLaDe" Pender flew the flag for Australia and New Zealand, commentating the StarCraft II matches live to the packed out arena, and keeping viewers around the globe on the edges of their seats.
Below is a summary of the winners, photos from the event, and links to match replays and finals brackets. We have more high quality images from the weekend available, so if there's anything you're looking for, or you have a specific request, please let us know.
We also announced a few details about the upcoming 2016 Heroes of the Storm Global Championship Circuit: http://us.heroesofthestorm.com/esports/en/news/19954847.
2015 World Champions:
StarCraft II – Kim "sOs" Yoo Jin (South Korea)
Hearthstone – Sebastian "Ostkaka" Engwall (Sweden)
Heroes of the Storm – Cloud9 (North America)

Derek "Drunktrain" Arabian
John Paul "King Caffeine" Lopez
Kun "iDream" Fang
Keiwan "k1pro" Itakura
Fan "Fan" Yang

World of Warcraft – SK Gaming (Europe)

Simon "Boetar" Heinks
Fabio "Fabss" Nardelli
Joseph "joefernandes" Fernandes
Rene "Swapxy" Pinkera
Championship Match VODs:
StarCraft II WCS Global Finals – sOs vs. Life: https://www.youtube.com/watch?v=JmW-3dHjOjQ
Heroes of the Storm World Championship – Cloud9 vs. Team Dignitas: https://www.youtube.com/watch?v=aJFi3ANmR_w
Hearthstone World Championship – Ostkaka vs. Hotform: https://www.youtube.com/watch?v=7a16aKgKi_o
World of Warcraft World Championship – SK Gaming vs. Skill Capped: https://www.youtube.com/watch?v=rX_zxMq9TMA
Final Brackets:
StarCraft II: http://us.battle.net/blizzcon/en/esports/sc2/brackets
Heroes of the Storm: http://us.battle.net/blizzcon/en/esports/heroes/brackets
Hearthstone: http://us.battle.net/blizzcon/en/esports/hearthstone/brackets
World of Warcraft: http://us.battle.net/blizzcon/en/esports/wow/brackets