Games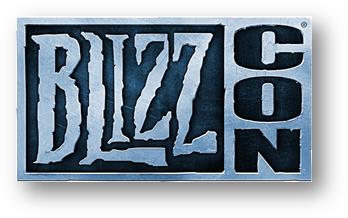 Published on May 8th, 2018 | by Admin
BlizzCon 2018 Tickets On Sale Thursday, 10 May and Sunday, 13 May AEST/NZST
Time for you to start earmarking their annual leave because BlizzCon 2018 ticket sales are just around the corner! The first batch of tickets go on sale Thursday, 10 May at 12:00 p.m. AEST through the online-ticketing service, Universe. For anyone interested in attending, head over to http://www.universe.com/blizzcon2018 for a chance to get tickets.
For anyone who misses out on the first sale, a second batch of tickets will go on sale Sunday, 13 May at 3:00 a.m. AEST.
In addition, tickets to a special pre-BlizzCon dinner to benefit Children's Hospital of Orange County (CHOC) will go on sale Thursday, 17 May at 12:00 p.m. AEST.
For those making the trip over to Southern California for BlizzCon 2018, Kick off your experience with some esports action by attending BlizzCon Opening Week 2018 live 25–29 October PST at Blizzard Arena Los Angeles in Burbank, California! For the first time ever, you can be part of the BlizzCon Opening Week live audience for the initial rounds of the World of Warcraft® Arena World Championship global finals and Heroes of the Storm® Global Championship (HGC) finals. Esports fans also have the chance to explore the Blizzard Arena through a special behind-the-scenes tours, where they'll witness first-hand how broadcasts come together during the live StarCraft® II World Championship Series (WCS) Global Finals.
For additional information on BlizzCon Opening Week 2018, check out the blog post.
As always, in-depth coverage of BlizzCon will be available online through the BlizzCon Virtual Ticket—further details will be announced at a later date.
More information on ticketing and badging is available at http://www.blizzcon.com/