Games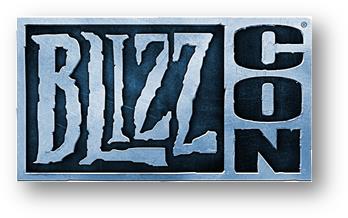 Published on November 4th, 2015 | by admin
BlizzCon 2015
We're only days away from BlizzCon 2015 kicking off, and it promises to be another epic show this year! Watch BlizzCon live from the comfort of your couch via the Virtual Ticket – available here. The Virtual Ticket includes comprehensive coverage of both days of the event, including developer panels, contests, interviews, and the closing ceremony, along with some cool commemorative in-game goodies.
The opening and closing ceremony, plus the eSports finals for Heroes of the Storm, Hearthstone, World of WarCraft and StarCraft II, will also be streamed live, and free, on the BlizzCon website.
Please see below some of the "must see" panels and highlights of BlizzCon in Australian Eastern Daylight Savings Time, for the full schedule, please visit http://us.battle.net/blizzcon/en/event-info/schedule. Assets for each franchise will be available on the press site immediately following the opening ceremony.
Saturday 7 November AEDT 
6:00am – 6:45am: BlizzCon Opening Ceremony
7:30am – 9:00am: World of Warcraft: Legion – World and Content Overview
7:30am – 9:00am: The Future of StarCraft
7:00am – 9:45am: Hearthstone World Championship Round of 8
7:00am – 9:45am: StarCraft II WCS Global Finals Round of 8
8:45am – 11:45am: World of Warcraft Arena World Championship Semifinals
10:30am – 11:00am: Hearthstone: what's next
11:00am -5:00pm: Heroes of the Storm World Championship Group play
11:45am – 12:45pm: Overwatch: What's Next
Sunday 8 November AEDT
4:45am – 7:45am: Heroes of the Storm World Championship Semifinals
5:00am – 6:00am: StarCraft II Sounds from the Void
6:00am – 7:15am: Legacy of the Void Launch Celebration
6:30am – 7:30am: The World of Overwatch
6:30am – 7:30am: Heroes of the Storm – State of the Game
7:45am – 10:00am: Heroes of the Storm World Championship Grand Final
9:00am – 10:30am: Hearthstone World Championship Grand Final
9:30am – 10:30am: World of Warcraft Q&A
9:30am – 10:30am: The Cutscene – Behind Blizzard's In-Game Cinematics
10:30am – 11:45am: World of Warcraft Arena World Championship Grand Final
11:00am -1:30pm: StarCraft II WCS Global Finals Grand Final
1:30pm – 4:00pm: BlizzCon Closing Ceremony; Linkin Park Headlining