Games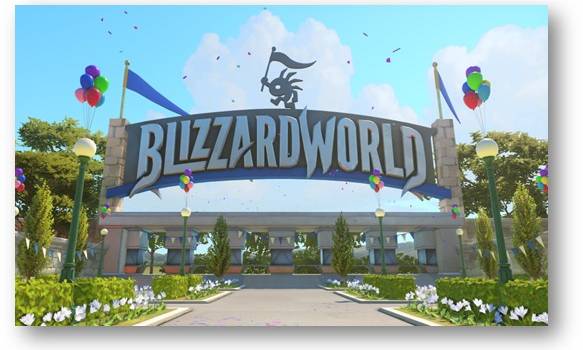 Published on January 24th, 2018 | by Admin
Blizzard World is Open!
Blizzard fans are in for a wild ride with the grand opening of the latest Overwatch map, Blizzard World, today on PC, PlayStation 4, and Xbox One.
Uniting iconic locales from Diablo, StarCraft, Hearthstone, and Heroes of the Storm – along with a range of Easter eggs for the eagle-eyed Blizzard fan – Blizzard World is fun for the whole family.
Core Cosmetics Collection Expands
In addition to the new map, we're expanding our core cosmetics collection to include over 100 new items – including skins, sprays, player icons, emotes, and more for all 26 heroes. Starting today, you'll be able to earn these cosmetics in standard Loot Boxes as well as unlock them via the Hero Gallery all year round.
The following skins will be included in the update – so make sure you log-in and check out the new content:
Legendary Skins:
Blackhand Doomfist
Black Cat D.Va
Kabuki Hanzo
Asp Pharah
Capoeira Lúcio
Ecopoint: Antarctica Mei
Immortal Orisa
Crusader Reinhardt
Butcher Roadhog
Magni Torbjörn
Nova Widowmaker
Barbarian Zarya
Epic Skins:
Caution Junkrat
Royal McCree
Hellfire Reaper
Peacock Symmetra
Carbon Fiber Zenyatta
Link to Sizzle Reel: https://www.youtube.com/watch?v=keQpviYHhQA
Blizzard World Live from Luna Park Sydney
To celebrate the release of Blizzard World, some of Australia's top Overwatch personalities will be streaming the new content LIVE, directly from Luna Park Sydney!
Join Muselk, Oasis, Crayator, and BazzaGazza as they explore the new map this Wednesday, 24 January at 1:30pm AEDT at: twitch.tv/playoverwatch