Events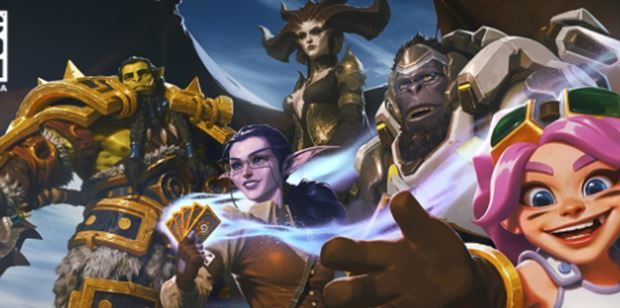 Published on September 29th, 2023 | by Andrew Bistak
Blizzard shares first glimpse of BlizzCon in-person program, additional tickets available on 30 September AEST!
As we prepare to welcome our community to BlizzCon® 2023 on 4-5 November AEST, we're thrilled to share that a third wave of ticket sales will take place on Saturday, 30 September AEST.
Here's a first glimpse into some of the events and programming you can expect in person.
[Infographic text from left to right, top row to bottom row:]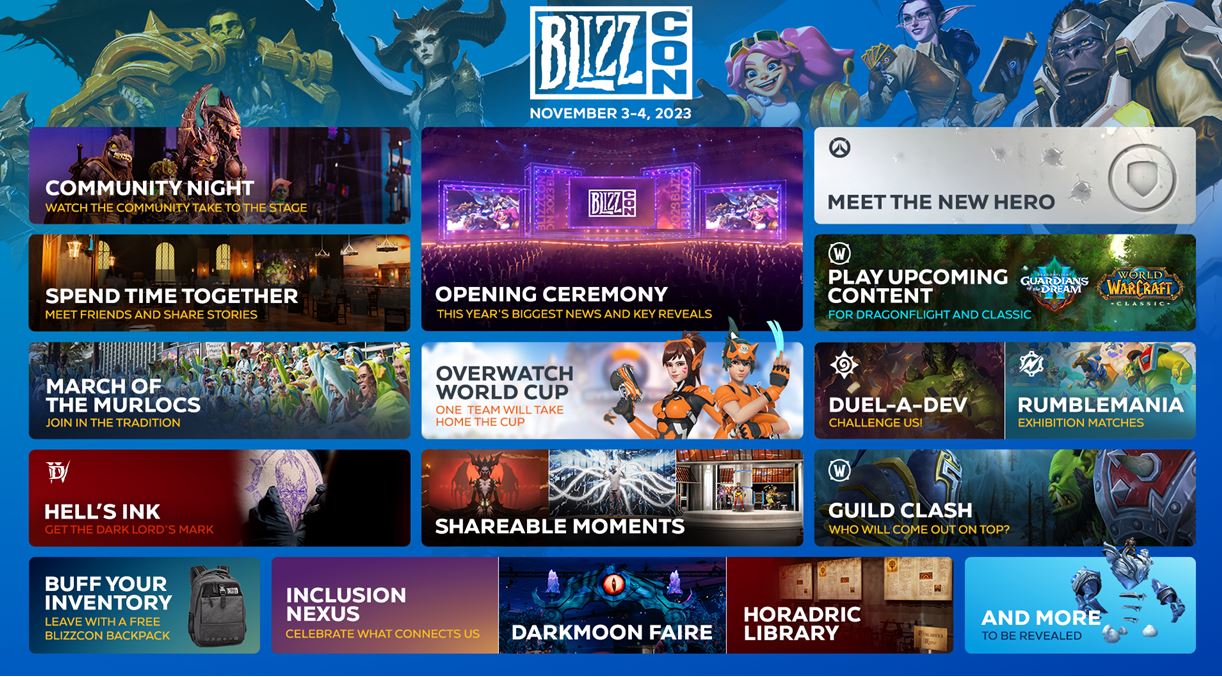 Community Night: watch the community take to the stage
Opening Ceremony: this year's biggest news and key reveals
Overwatch®: Meet the New Hero
Spend Time Together: meet friends and share stories
Play Upcoming Content: for Dragonflight and Classic
March of the Murlocs: join in the tradition
Overwatch® World Cup: One team will take home the cup 
Hearthstone® Duel-A-Dev: challenge us!
Warcraft Rumble® Rumblemania: exhibition matches
Diablo IV® Hell's Ink: get the Dark Lord's mark
Shareable Moments
World of Warcraft® Guild Clash: who will come out on top?
Buff Your Inventory: leave with a free BlizzCon backpack
Inclusion Nexus: celebrate what connects us
Darkmoon Faire
Horadric Library
And more to be revealed
Tickets
Tickets will be sold through AXS. More information about BlizzCon tickets can be found at BlizzCon.com. For everyone that can't make it to the show in person, BlizzCon 2023 will be live streaming all arena content for free. Details for a new set of in-game goodies for this year's event called the BlizzCon Collection (previously called Virtual Ticket) will be shared soon – stay tuned to find out more.
Be sure to check out our blog for further details: https://www.blizzcon.com/en-us/news/24009618
Stay up to date with BlizzCon and all things Blizzard by following us on https://www.twitter.com/Blizzard_Ent