Games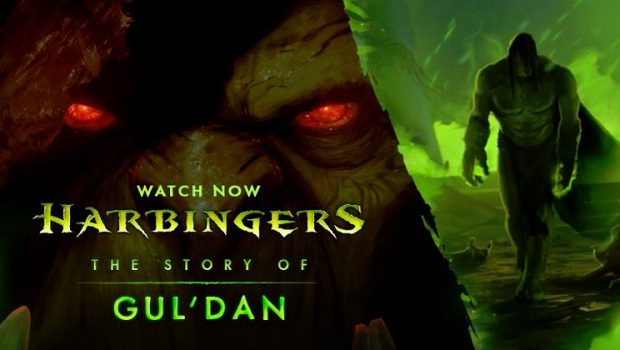 Published on July 13th, 2016 | by admin
Blizzard at SDCC – WoW: Legion, Overwatch, and more!
Blizzard Entertainment has just released a trailer for Harbingers, a new World of Warcraft: Legion animated series that chronicles the followers of Illidan Stormrage. The first full episode of Harbingers will debut at the Warcraft: Road to Legion panel being held at San Diego Comic-Con on July 21 PST. Attendees at the event will also learn more about the upcoming World of Warcraft: Legion expansion from Dave Kosak (Narrative Designer, World of Warcraft), Chris Robinson (Senior Art Director, World of Warcraft), Matt Samia (Senior Creative Director of Brand Marketing), and James Waugh (Director of Story & Creative Development).
Following on from her reveal earlier today, we'll also be diving into more details about Ana Amari at San Diego Comic-Con with our Behind the Scenes of Overwatch's Newest Hero panel being held on Friday, July 21 PST. Ana is a battle-scarred veteran who supports her teammates from a distance using her unique, and highly-specialised, arsenal. Ana's primary weapon is her Biotic Rifle, which fires long-range darts that can restore health to allies, or deal ongoing damage to her enemies. Her Biotic Grenade is perfect for a close-quarter clashes; simultaneously healing teammates and injuring foes caught in its area of effect blast. If the fight starts to get out of hand, Ana's sidearm can be used to knock her adversaries unconscious with a Sleep Dart. Her Ultimate Ability, Nano Boost, transforms friendly teammates into super soldiers, allowing them to temporarily move faster, deal more damage, and take less damage from enemies' attacks.
For more information about Overwatch's newest hero, watch Ana's introduction video below!