Events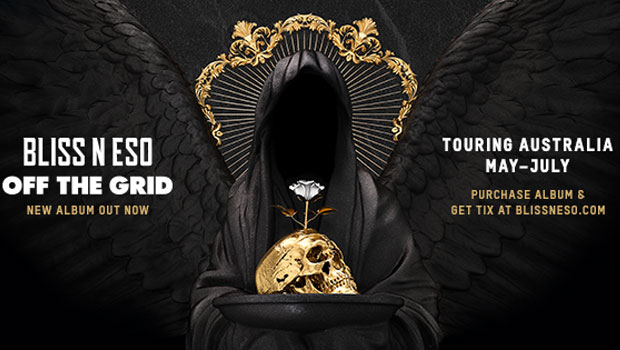 Published on June 25th, 2017 | by Tony Smith
Bliss n Eso Off the Grid Tour (Melbourne Review, 2017)
Summary: Bliss n Eso Off the Grid Tour was another fantastic experience from this awesome Australian band!
Fans of Australian hip-hop were treated to a kick ass spectacular at The Forum in Melbourne thanks to Bliss n Eso as they unleashed their awesomeness once again. Their current tour Off the Grid coincides with their sixth studio album as this trio have really fine-tuned their 'sound' since their first album The Arrival and created something that rivals the biggest names in hip-hop from across the world. More importantly, their tunes are relatable and even manage to add in social commentary, humour and other references. It just works and it works very well!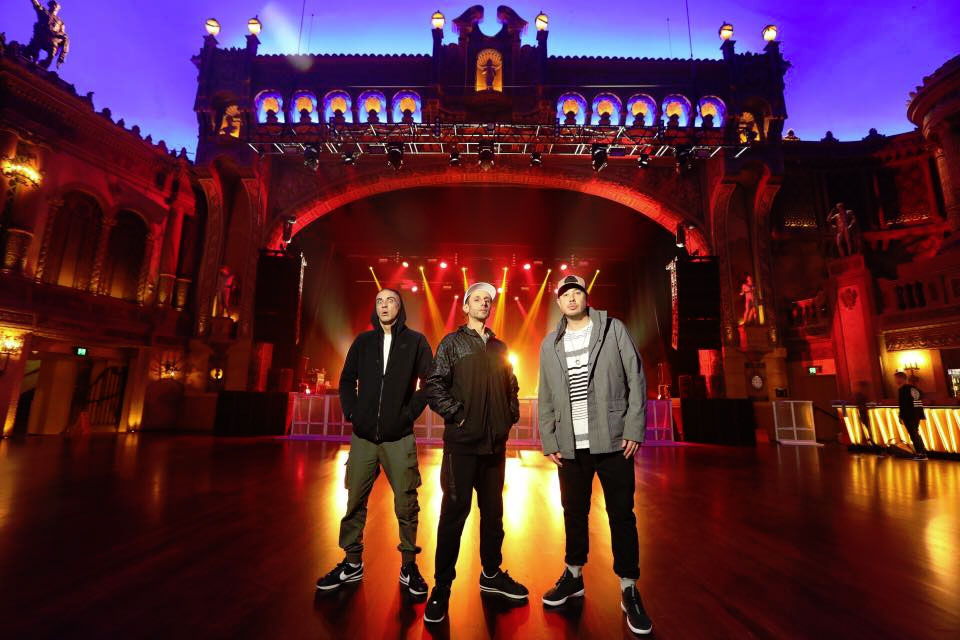 So as MC Bliss, MC Eso and DJ Izm too to the stage at The Forum, you could really sense the anticipation of the crowd as they belted out both classic and new songs such as Animal Kingdom, Dopamine and of course Off the Grid. Furthermore, Bliss n Eso have this amazing variety to their music and whether it's rapping or a little more classical in their vocals, their voices and musical talents resonates perfectly with music fanatics. So a the audience were drawn into the music with their hands in the air, it was quite an electrifying… albeit sweaty experience.
I also love how they have embraced their Australian heritage which really sets them apart from some of the wannabes in the music industry. The venue of The Forum was also a great choice for this trio and because it's a smaller venue, the audio was definitely far superior and just made their music even better, especially the DJ talents of Izm. Given that, the crowd was really pumped and the energy of Bliss, Eso and Izm just transferred directly into everyone present at The Forum which made the night even more enjoyable.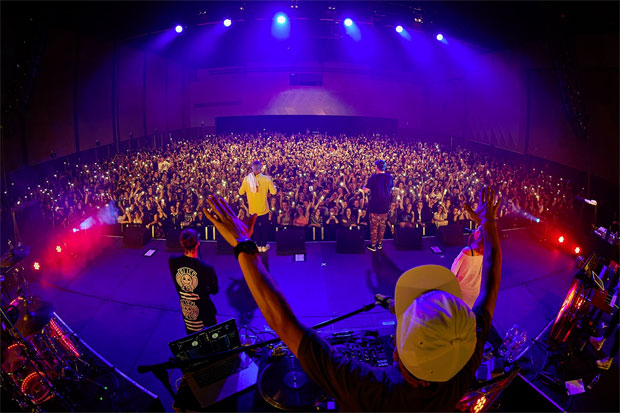 Final Thoughts?
The Off the Grid tour is currently playing around Australia and if you're a fan of Bliss n Eso or quality hip-hop plus rap, you really need to put this on your radar. It was an exceptional night with some amazing and all in all… you guys nailed it!
https://www.facebook.com/blissneso/