Films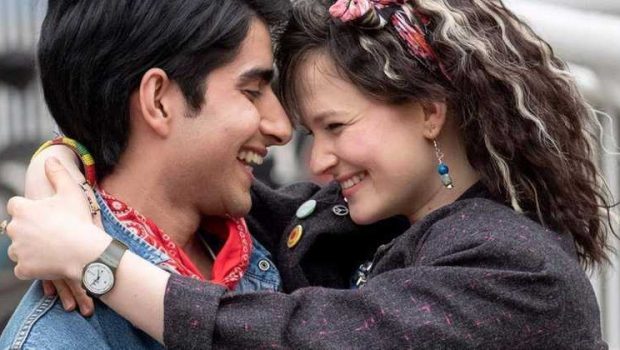 Published on November 18th, 2019 | by Tim Cooper
Blinded by the Light – Film Review
Reviewed by Tim Cooper on the 18th of November 2019
Universal Pictures Presents a film by Gurinder Chadha
Written by Sarfraz Manzoor, Gurinder Chadha, and Paul Mayeda Berges based on the memoir 'Greetings from Bury Park: Race, Religion and Rock N' Roll' by Sarfraz Manzoor
Produced by Jane Barclay, Gurinder Chadha, and Jamal Daniel
Starring Viveik Kalra, Kulvinder Ghir, Aaron Phagura, Dean-Charles Chapman, Meera Ganatra, Nell Williams, and Hayley Atwell
Music by A.R. Rahman featuring songs by Bruce Springsteen
Cinematography Ben Smithard
Edited by Justin Krish
Running Time 118 minutes
Rating PG
Release Date the 24th of October 2019
Compared to adults, the on-screen social lives and relationships of teenagers are trivialised. They are portrayed as fleeting and lacking an emotional impact. While films vying for teenage demographics offer implausible outcomes, The Breakfast Club (1985) remains the genre's highpoint. It treated teen problems with respect and offered emotional clarity as we discovered what drove the memorable characters to their circle of conflict. Its popular soundtrack also created several iconic scenes and enhanced the film's youthful energy. The band Simple Minds are still touring off the back of the film's success.
Directed by Gurinder Chadha and based on Sarfraz Manzoor's memoir, 'Greetings from Bury Park: Race, Religion and Rock N' Roll' (2007), Blinded by the Light takes a musical swing at the coming of age genre. Chadha seems perfect for this musical adaptation because of her familiarity with the genre's tropes. She previously wrote and directed Bend it like Beckham (2002), which was about racial tension and growing up, but she fails to land similar goals with this musical.
Blinded opens in Luton, England where a ten-year-old Pakistani boy, Javed (Ronak Singh Chadha Berges), is playing with his neighbour, Matt (Billy Barratt). They are from different backgrounds but the colour of their skin has no bearing on their friendship. The overwhelming charm of their bond is the film's most interesting subplot. It invokes enough intrigue that it would have been an interesting story on its own.
The film progresses to the boys' teenage years. In 1987, Javed (now played by Viveik Kalra) finds solace in the music of Bruce Springsteen. Caught between being racially bullied by skinheads and the cultural expectations of his immigrant father, Malik (Kulvinder Ghir), Javed identifies with Springsteen's lyrics of hometown heroes and their fight to transcend helpless situations. By finding his voice and inner strength through the passion of the American icon, Javed starts seeing the world in a new musical light.
When pressured by his family and social circle, Javed meets Roops (Aaron Phagura), a cool and confident student at his school. Roops sympathises with Javed because he himself is racially vilified for his Indian heritage. Roops is the person who first introduces Javed to Springsteen's music. During a night of creative and personal frustration, Javed throws out his poetry when the powerful words of 'The Boss' help him dream of a better life.
He also begins expressing himself through his writing under the intellectual guidance of his teacher, Ms Clay (Hayley Atwell). Through his newfound confidence, Javed falls for a passionate activist named Eliza (Nell Williams). While their backgrounds differ, the couple bond over poetry and Javed's fevered passion for Springsteen singalongs.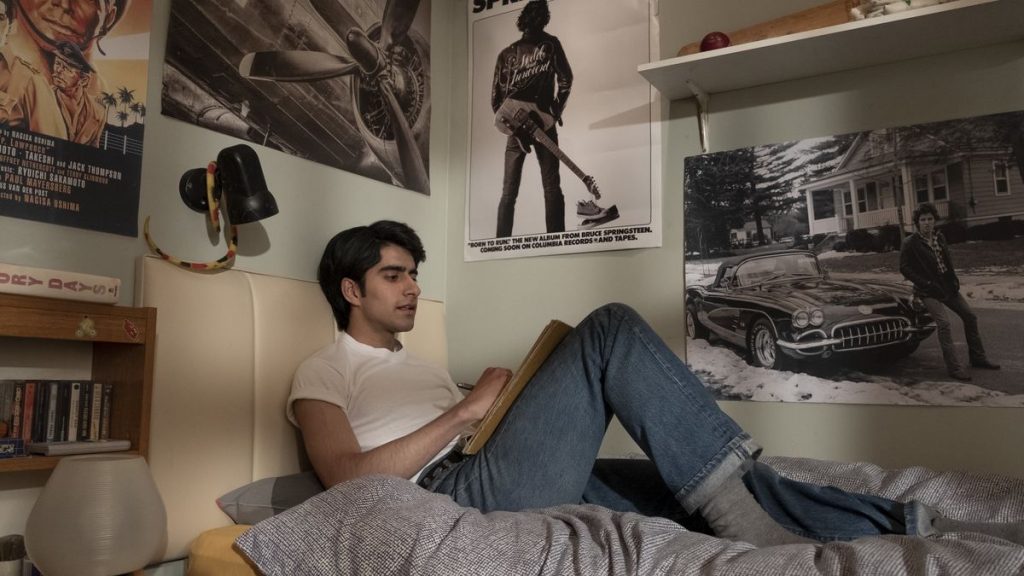 There are several sequences that break the overly polished representation of England in the late 1980s. The social turmoil Chadha first establishes is soon replaced by choreographed musical numbers in flea markets and school halls. One scene has Roops and Javed confronted by a group of Neo-fascists in the local shopping centre. They overcome their oppressors by joyously singing Springsteen's Badlands and parading out like a modern Fred Astaire and Dean Martin duo. The confusing solution to the violent threat falls flat.
The songs are shoe-horned into the scene, and, musically, the mid-tempo song is not a strong lyrical fit to what the moment requires. Racial bullying and brutality are too impactful to hinge on a musical walk into the sunset. This scene and the other musical numbers are not without joy or power. However, considering the subject matter's weight, the musical numbers are forced to fit the concept and not the progression of the story or thinly constructed characters.
When not inciting a blue-collar American anthem dance-off, Javed is overplayed with wide‑eyed innocence. Viveik Kala's portrayal suits the film's bright tone to a fault. His performance is too twee to effectively resonate with younger audiences. At the film's core is the conflicted father and son relationship but the outcome is immediately predictable and lacking subtlety.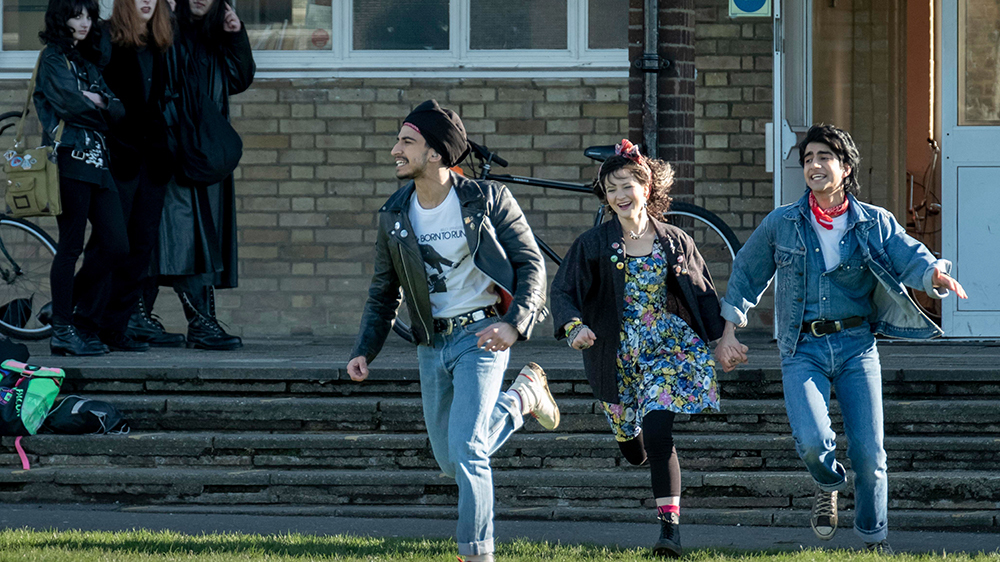 As Javed and Malik are separated by their own interests and drives, the emotionally intelligent and forgiving female cast must bring the conflicted males together to reconcile their differences. The disappointing resolution is outdated and undermines Blinded's progressive viewpoint. With these creative choices taken from outside the source material, more thought towards this issue could have benefitted the emotional impact.
By being constructed as a colourful, energetic, crowd-pleaser, the appeal of this well-meaning but disjointed musical is limited. Younger audiences with a passion for musicals may enjoy the stage-like direction but it will take mostly older viewers and strictly diehard Springsteen fans to enjoy Blinded's scene-by-scene predictability and confusing mix of genres.
Summary: By being constructed as a colourful, energetic, crowd-pleaser, the appeal of this well-meaning but disjointed musical is limited.