Films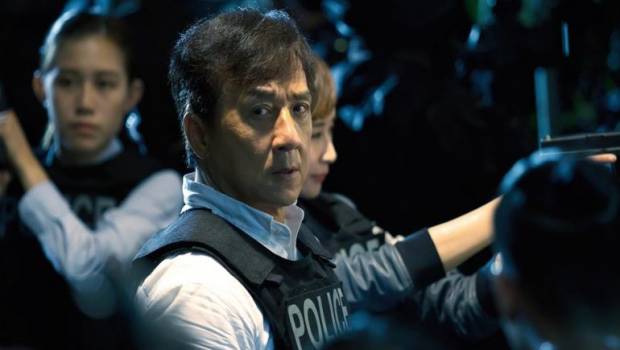 Published on July 24th, 2018 | by Admin
BLEEDING STEEL Starring Jackie Chan In Theaters, On Demand, on iTunes and Amazon Today
The Man Jackie Chan stars in what looks like it will be a no brainer fun sci-fi pop corn flick which is the kind of movie that is pure escapism… Bring it on, we are ready Mr. Chan.
BLEEDING STEEL

In Theaters, On Demand, on iTunes and Amazon Today!
Cast: Jackie Chan, Show Lo, Nana Ou-yang, Erica Xia-hou, Callan Mulvey, and Tess Haubrich
Written and Directed by: Leo Zhang
Screenplay by: Erica Xia-hou and Cui Siwei
Executive Producer: Murray Lipnik
Genre: Action Thriller
Rating: R for violence and some language
Distributor: Lionsgate Premiere
In an action-packed drama reminiscent of '80s techno-sci-fi thrillers, Jackie Chan stars as Lin, a police inspector in modern Hong Kong. While tracking down a deranged, mecha-enhanced villain, Lin discovers that a geneticist's lost bio-chemical invention has been surgically implanted into his missing daughter. With the help of a young hacker, Lin connects the dots between the device that haunts his daughter, his enemy's sinister army, and a strange cultural phenomenon called "Bleeding Steel."
BLEEDING STEEL is an action thriller featuring memorable battle sequences with martial
arts legend Jackie Chan. The film will be released in theaters and on demand by Lionsgate Premiere on July 6th, 2018.
#BleedingSteel