Comics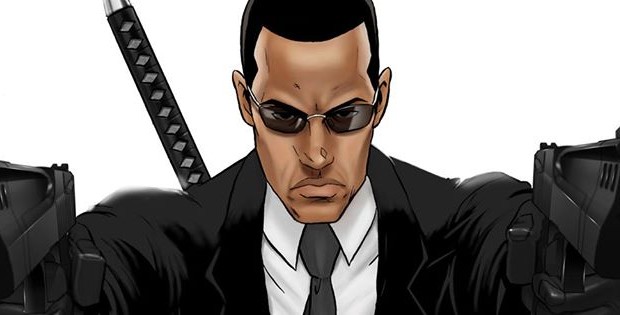 Published on February 5th, 2014 | by Ra'Chaun Rogers
Blaze Brothers #1 Review
Summary: A review of the comic Blaze Brothers, a tale of two brothers turned hired killers fight for their lives in the action packed review.
Review by: Rachaun Rogers
Story by: Matthew Scott Krentz and Vernon Whitlock III
Art by: Marat Mychaels
There are times in comics when the reader just wants to fee cool, like they can take down 100 men, and save the girl all while eating a sandwich. Well I recently got my hands on a copy of Blaze Brothers and I was in for a ride straight out of a John Woo flick.
Jack and Billy Blaze are two hit men who happen to be brothers. The older Jack is a sword swinging, soft spoken, suit clad samurai with a ridge code of honor and tradition. Billy is a knife wielding foul mouthed, slicked back, street solider. What starts out as another day at the office quickly becomes a war waged between a Japanese crime family and two walking engines of death. Firstly, this story features industry grade art, beautiful production, crisp layout, superb lettering, top notch coloring, and great pencils.
Visually this book is ready for the big leagues, story wise there could be some tweaking such as the inciting incident, which doesn't make it exactly clear why it caused the aforementioned war in the first place. That being said this isn't a bad story at all, the dynamic between the quiet storm that is Jack and the hurricane that is Billy works wonderfully and is as organic as Quantum and Woody's.  Seeing more of their past and relationship will be a welcome sight in the coming issues. Blaze Brothers gets a 4/5