Comics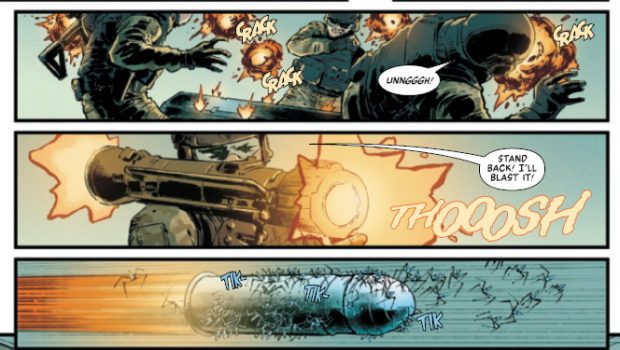 Published on November 20th, 2022 | by Tim Chuma
Blade: Vampire Nation #1 (2022) Review
Summary: It's Blade but not as you know him. Fans who want to see him hack and slash may be disappointed.
Dracula has been allowed to set up a nation of vampires in the Chernobyl exclusion zone on the provision that Blade becomes the sheriff of such a nation (this is the alternate timeline where Russia did not invade). Someone has sent in a hit squad to off one of the leaders of the vampire council and Blade is tracking down who ordered the hit.
This is only a one-shot and Blade's story continues in another ongoing series and it is a bit strange to see Blade playing detective when he is mainly an action character. All the deaths in this seem to happen in the first part or not on the page. Certainly this may annoy people who wanted to see Blade swinging his sword around killing vampires but this is a different side to his character.
How much I would recommend this one would be up to how much you like the main character even if he is not doing what he is most famous for.
They do a good job of setting up the backstory of the vampire nation and why even some of the vampires are against it. Somehow they manage to get normal humans to work in the nation to do things like cleaning and being "willing" victims for the vampires when they need to feed.
For people who are not big fans of Blade I would recommend having a look through this one before you buy it as it is more backstory for an upcoming series and not really the big action set piece they make it out to be from the cover.
Comic details:
Writer: Mark Russell
Penciler: Dave Wachter, Mico Suayan
Cover Artist: Valerio Giangiordano
Publisher: Marvel
Published: November 16, 2022