Events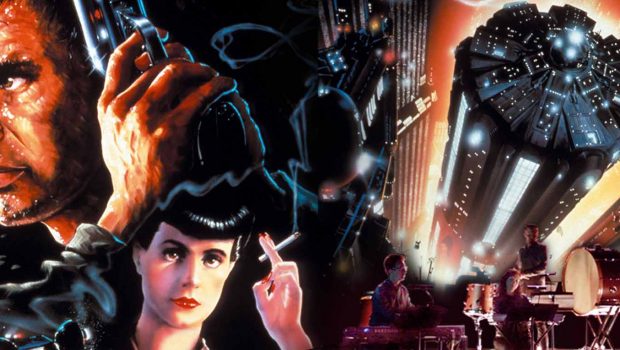 Published on November 5th, 2023 | by Tory Favro
Blade Runner Live Review – Hamer Hall (Melbourne 4/11/23)
Summary: Amazing night watching Blade Runner with the Avex Ensemble playing the soundtrack LIVE at Hamer Hall
 If you haven't seen the Ridley Scott movie Blade Runner, starring Harrison Ford, then you are truly missing out on a cinematic masterpiece. The science fiction cult classic is based upon the novel by Philip K. Dick, Do Androids Dream of Electric Sheep. In the movie we are introduced to the idea of replicants, synthetic humans, who can do the things that humans cannot do, but can also pass as human. Born with a very limited four year lifespan, some go rogue and as such as banned from being on Earth. Those that dare to come to our planet are hunted and terminated by special police called Blade Runners. In this movie Harrison Ford plays one of the best Blade Runners, an officer by the name of Rick Deckard.
The movie is set in 2019 and offers an interesting glimpse as to what they thought that period would look like when this movie was made back in 1982. Like so many things movies predicted, such as Back to the Future, there are no replicants that we are aware of, nor are there hover skateboards. Yet. This future is set in a dreary world where rains constantly wash the filth from the world away and neon lights beckon us into a city filled with danger.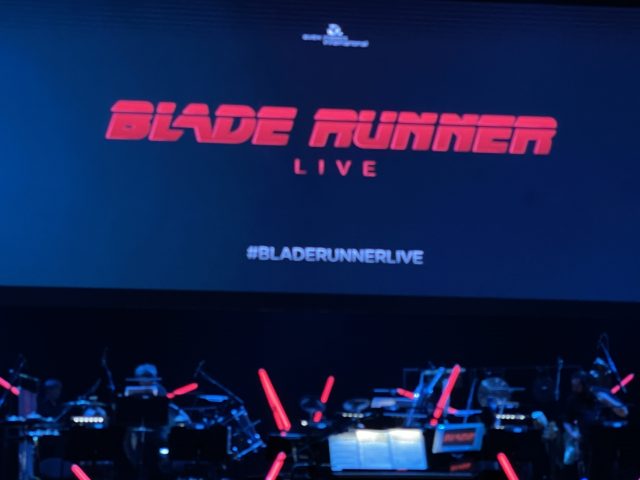 This film is a cyberpunk classic, and is one of my favourite science fiction movies. It was a real thrill to go to Hamer Hall and see this on the big screen, whilst the Vangelis scored soundtrack was played live in the orchestra pit below. I this was an amazingly immersive experience and something I have been lucky enough to see on more than one occasion. Most recently being Star Wars. The Empire strikes back.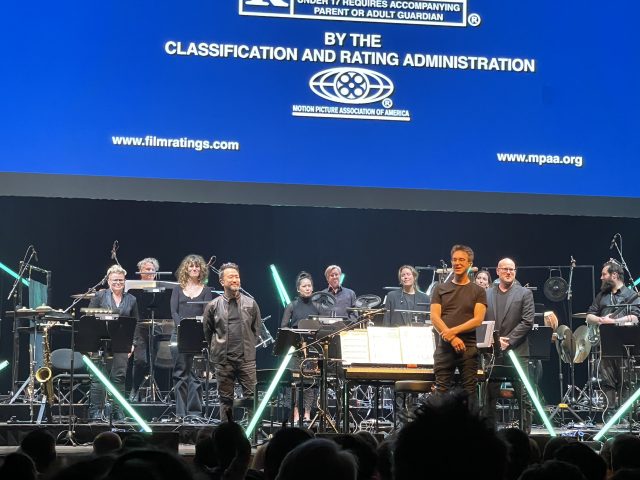 Synced perfectly with the film, the Avex Ensemble played this brooding soundtrack with such finesse, it was easy to forget that you were listening to live music as you watched the movie. It is always humbling to look down from the film and see musicians performing this complex piece of music with such skill. I utterly loved Blade Runner Live, and if there is the chance for you to score tickets to the remaining shows (which sadly are today in Melbourne), I would absolutely suggest that you do so. Maybe the musicians were replicants and that was why everything was so precise?……
Needless to say, this show went off without a hitch or fault.
Hamer Hall in Melbourne is part of the Arts Centre, and absolutely a favourite destination for myself personally to see a live performance. The sound carries beautifully everywhere in the hall and the venue itself is just gorgeous to visit. This entire evening was wonderful, and the live music makes it so much more immersive. For a couple of hours you get to escape to a future that is already passed, but in this future, wondrous beings exist, the replicants.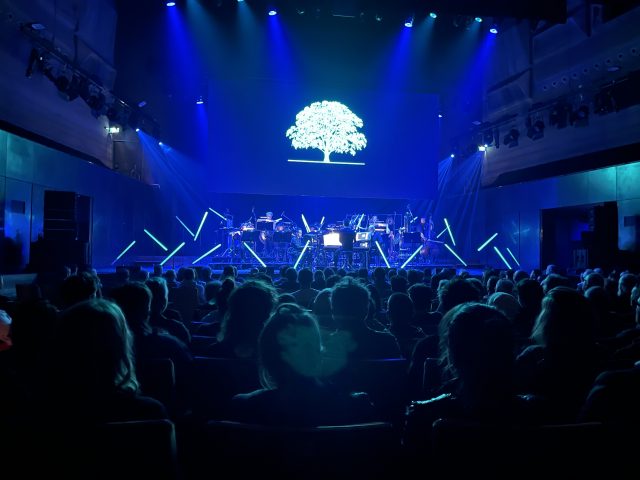 Blade Runner is a fascinating movie for many reasons, in addition to being a science fiction classic and cyber noir thriller amongst many other things, it is also a morality message; at what point does something synthetic become truly sentient, and at what point can we count that synthetic being has been truly alive? This is a movie that will have you thinking and talking about the subject matter long after the final credits have rolled. This is shown in the context of how does Deckard be a Blade Runner when he falls in love with a replicant?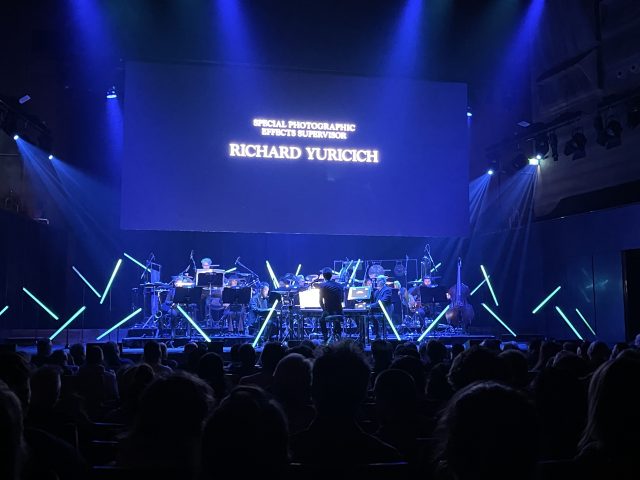 My only gripe was that I didn't feel as though the musicians and conductor were properly introduced to the audience. They were more than deserving of the ovation they received upon completion of last nights fantastic performance which is one that I will remember for some time. Blade Runner Live is a must see event. Remember, two more shows today then you are waiting until next year!
Tory Favro.
Blade Runner Live Upcoming Tours
Sydney – Saturday 3rd February at Aware Super Theatre – Tickets Available HERE
Brisbane – Saturday 10th February at BCEC – Tickets Available HERE