News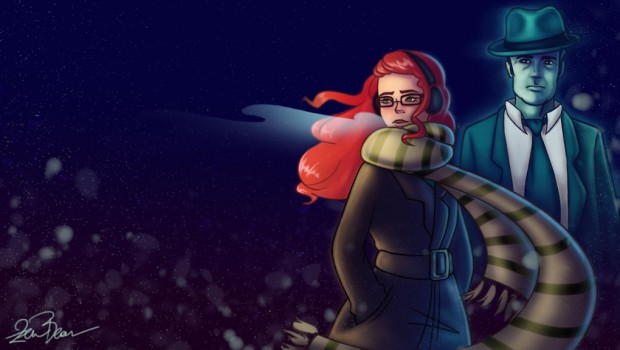 Published on April 8th, 2014 | by admin
The Blackwell Epiphany PC demo now available; indie adventure game will be out April 24
After seven years working together to help stranded ghosts in New York City, spirit medium Rosa Blackwell and her spectral guide Joey Mallone are about to embark on the most important case of their lives (so to speak). Their final adventure, The Blackwell Epiphany, will release for PC on April 24 — but you can get a jump on the mystery today in the demo just released by Wadjet Eye Games.
The Blackwell Epiphany demo: http://www.rosablackwell.com/demo (feel free to mirror!)
The Blackwell games are old school point-and-click adventures from indie developer Dave Gilbert, who grew up playing Sierra's Gabriel Knight games and reading New York crime writer Lawrence Block. Four installments have released for PC since 2006: The Blackwell Legacy, Blackwell Unbound, Blackwell Convergence, and Blackwell Deception.
When it releases on April 24, The Blackwell Epiphany will be a PC download from Wadjet Eye Games, Steam, GOG, and other online stores. Until then, Wadjet Eye has the game up for preorder for $14.99 (comes with a bunch of exclusive extras!): http://www.rosablackwell.com/preorder
Players who want to catch up on the series before it concludes can purchase the first four Blackwell games from: