Comics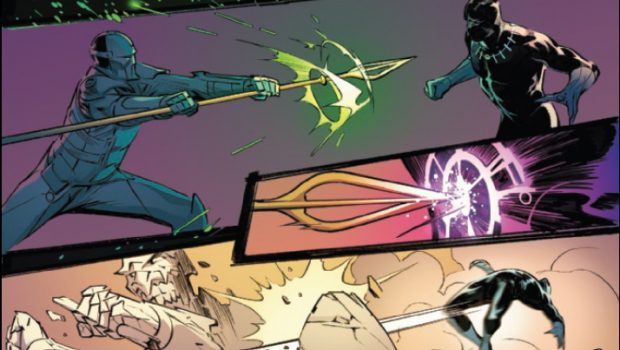 Published on November 13th, 2022 | by Tim Chuma
Black Panther: Unconquered #1 (2022) Review @marvel @theblackpanther
Summary: Black Panther with the actual main character still in for fans of the new movie or who want to read a story with the character without having to jump into a long running storyline.
T'Challa faces a new enemy in this one-shot where a weapon to defeat a God is uncovered but also the weapon the god used to fight back. This story does not seem to be related to any current storylines or the events in the movies and just seems to be its own thing.
They do manage to pack quite a lot of story into this one issue and it also does not require you to have read any of the previous stories and does hint at things coming up in the future even if it is not going to be a direct follow up. The Wakanda series seems to be following the plot of the new movie and there is a separate Black Panther series.
This issue was worked on by Bryan Edward Hill (Killmonger) & Alberto Foche (Miles Morales) so I would recommend it if you are fan of those people's work and want to see something else they worked on together.
I would also recommend this one if you have recently seen Wakanda Forever or are going to and want some Black Panther to read without having to jump into a long-running plotline.
Comic details:
Writer: Bryan Edward Hill
Penciler: Alberto Foche Duarte
Cover Artist: Ken Lashley
Publisher: Marvel
Published: November 09, 2022