Films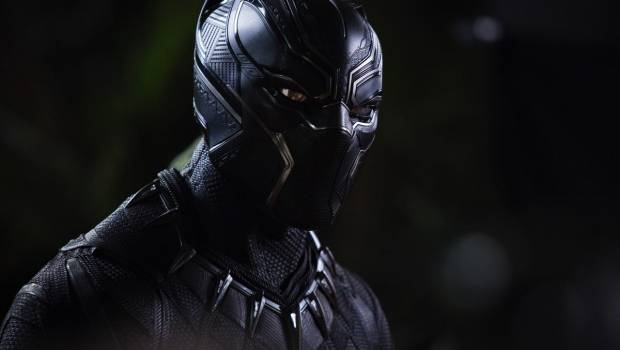 Published on February 9th, 2018 | by Damien Straker
Black Panther – Film Review
Reviewed by Damien Straker on the 9th of February 2018
Disney presents a film by Ryan Coogler
Produced by Kevin Feige
Written by Ryan Coogler and Joe Robert Cole, based on Black Panther by Stan Lee and Jack Kirby
Starring Chadwick Boseman, Michael B. Jordan, Lupita Nyong'o, Danai Gurira, Martin Freeman, Daniel Kaluuya, Letitia Wright, Winston Duke, Angela Bassett, Forest Whitaker and Andy Serkis
Music by Ludwig Göransson
Cinematography Rachel Morrison
Edited by Michael P. Shawver and Claudia Castello
Running Time: 134 minutes
Rating: M
Release Date: the 15th of February 2018
As far as modern blockbusters go, and as Marvel films are concerned, Black Panther is an enjoyable ride. It's bolstered by a fresh cast of predominantly African American actors and directed by Ryan Coogler (Creed; Fruitvale Station), a person of colour. The cultural diversity adds much-needed personality to proceedings and papers over familiar ingredients.
The film is very funny and mercifully contained. It refuses to bridge itself unnecessarily to the extended Marvel universe by omitting the characters Iron Man and Captain America. There are only brief links to Captain America: Civil War (2016). However, the major limits of being another comic book movie are apparent in the third act. While fun and never slow or boring, it strays into conventionality by its conclusion.
The film is based on the character by Stan Lee and Jack Kirby. Black Panther is the first African America superhero in American comic books. He debuted in an issue of "Fantastic Four" in the 1960s. Here Black Panther's real name is T'Challa (Get on Up's Chadwick Boseman). He lives within a magical, hidden realm of Africa called Wakanda. Once he wins a deadly fighting challenge, he is anointed as the new king, succeeding his deceased father (John Kani). He also dons the suit that turns him into Black Panther, a powerful crime fighter.
His sister Shuri (Letitia Wright, adorable) briefs him on the gadgets Wakanda has helped design. These use special minerals unique to the area. T'Challa, his former love Nakia (Lupita Nyong'o) and Okoye (Danai Gurira) investigate the disappearance of a valuable museum item. It was stolen by a nutty villain named Ulysses Klaue (Andy Serkis), who is working with Erik Stevens (Michael B. Jordan). Erik is a young fellow from the streets of America who has his own narrative connecting him to Wakanda.
Realising that the item from the museum could be used in a trade off with arms dealers, T'Challa dons his Black Panther suit to stop Ulysses. He discovers some unexpected help from a CIA agent in Everett K. Ross (Martin Freeman). T'Challa's self-doubts are compounded by uncovering the troubling history of his father, which affects his tentative leadership.
The character Black Panther isn't the first black superhero. Wesley Snipes played a sword-wielding vampire in Blade (1998), Samuel L. Jackson voiced Frozone in The Incredibles (2004) and Anthony Mackie was Falcon in the Captain America movies.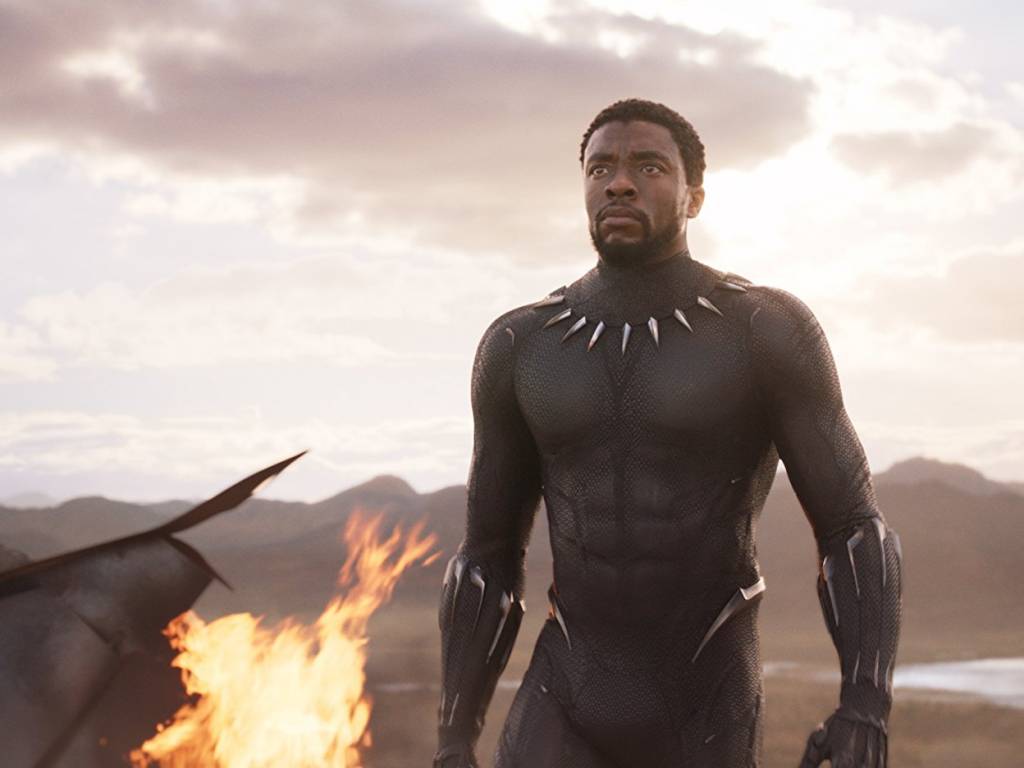 However, a cultural overhaul was overdue. Marvel has been dominated by white actors for so long that Ryan Coogler's ambition is inevitably exciting. The black actors break the mould. They bring their own energy and humour, proving diversity and inclusion's importance.
Furthermore, the film marks a stylistic departure from Marvel's sterile palettes. Ryan Coogler has designed the world of Wakanda around advanced sci-fi technology but contrasted this with traditional African make-up and costumes. The details on these headpieces, war paint and trinkets look incredible and are well researched.
Some of the open landscapes look strong, courtesy of cinematographer Rachel Morrison (Mudbound; Dope). One standout location is a series of dream sequences where T'Challa talks to his father in an open field after being covered in salt. Other parts have weirdly blurry backgrounds, possibly where green screens were used. Largely, one could watch this film as a blockbuster of its own cloth and not immediately recognise it as a Marvel movie.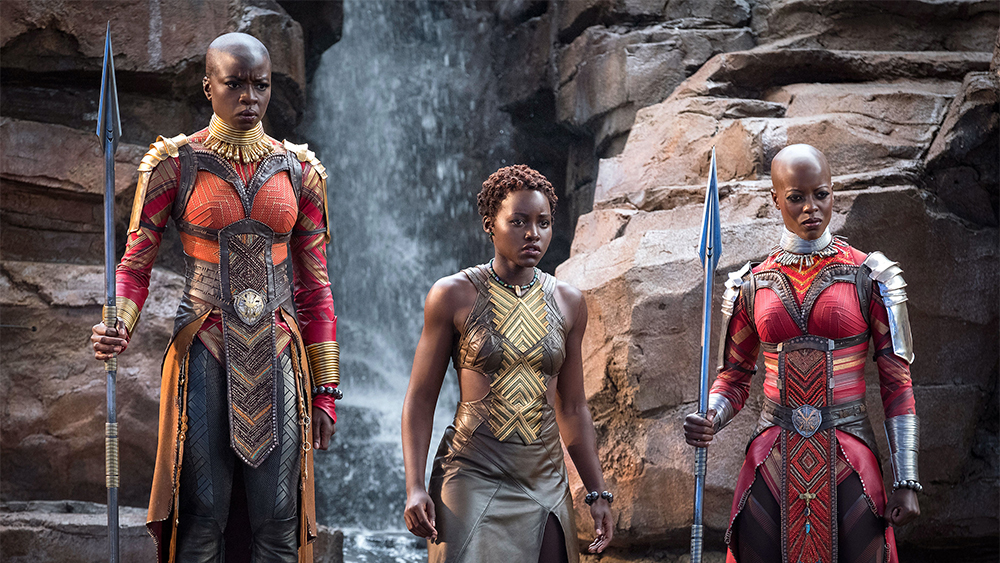 While sometimes choppy, the action is generally involving. T'Challa makes more mistakes and take more bruises than we're accustomed to with superheroes. The women are thankfully included in the action scenes too. They prove adept at wielding a whacking stick when it counts.
There's an exciting fight scene in a casino and a car chase, which involves fighting sticks and then a remote-controlled car. The contrast between the traditional weapons and new technology typifies Wakanda's major culture dilemma.
It's asked why Wakanda remains isolated from the rest of the world when they have advanced technology to help others. Coogler intercuts this question between the action and filters it into the rhetoric of the main villain, Erik Stevens. Erik feels neglected by Wakanda, which characterises him as a repressed and marginalised figure of society.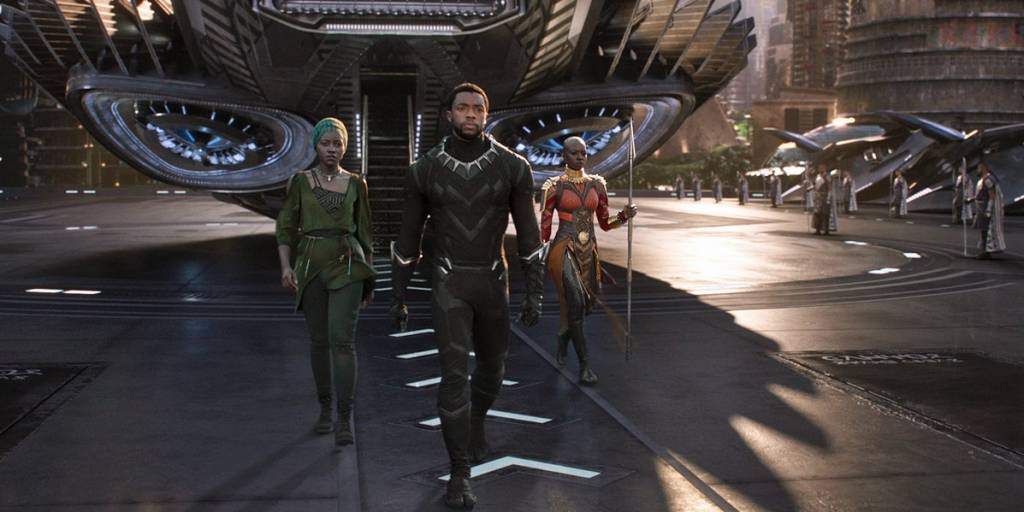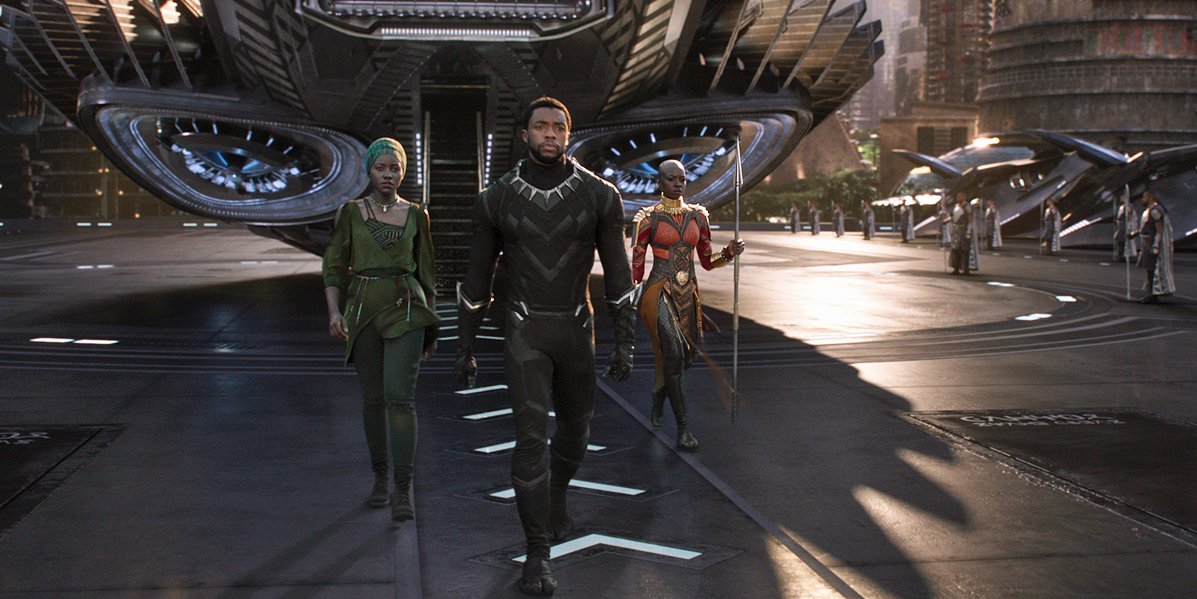 Erik is empathetic, and Michael B. Jordan's magnetic presence inflicts an unflinching lust for control. Another backstory about parentage is not something we need to see again in a comic book movie, but Jordan makes it feel involving.
As Shuri, Letitia Wright finds a delightful middle-ground between Jordan and Chadwick Boseman's self-doubting with some genuinely funny moments. There's a clever gag where she introduces her version of "sneakers". This had the whole cinema laughing.
Despite the quality performances, Wakanda's leadership struggle in the second half doesn't dissolve the lines between good and evil. It becomes too Lord of the Rings and Games of Thrones-lite. Erik's take over is predictably resolved. Despite his backstory, he's still one more intent on damaging the world.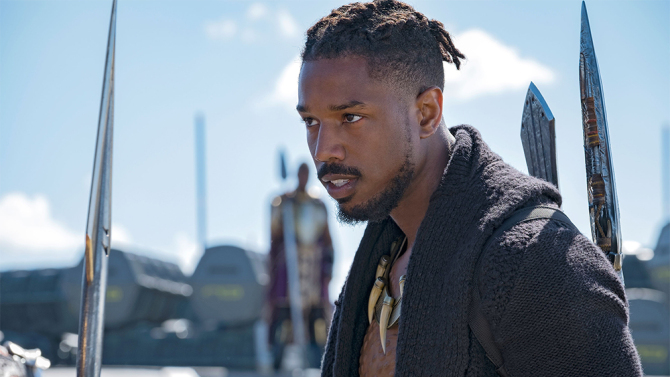 There are ideas here that Coogler and Marvel could have unpacked without the usually bombastic climax. Erik talks about liberating repressed parts of the world using Wakanda's weapons. What exactly would this look like? Could there be positives in this? His motive and process for establishing a black uprising are sketchily defined.
Until the formulaic final quarter, the film is fast, enjoyable and has several funny moments. The main actors are engaging, and its fun being introduced to new faces too. Though one wishes there was more time for the side actors to shine, such as Daniel Kaluuya (Get Out) and Forest Whitaker. They could have had more to do besides explain plot points and fighting.
Quibbles aside, the film shows the necessity and success of cultural diversity in its themes and casting. Hopefully this will press Marvel to continually tweak its formula for mainstream success. The proof that change can work for the better is evident.
Summary: Until the formulaic final quarter, the film is fast, enjoyable and has several funny moments. The main actors are engaging, and its fun being introduced to new faces too.