Games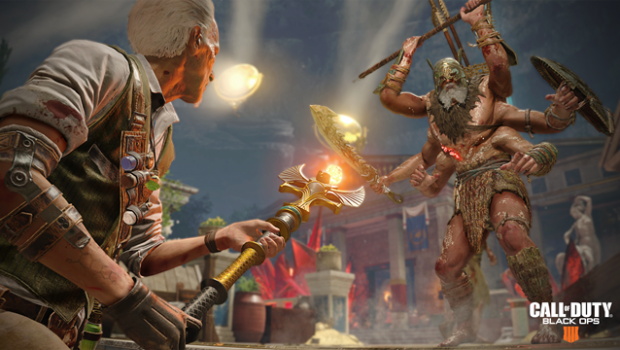 Published on March 27th, 2019 | by Admin
Black Ops 4's new Zombies Experience "Ancient Evil" now live on PS4
The next thrilling Zombies adventure in Black Ops 4 "ANCIENT EVIL" is now live on PlayStation 4 for Black Ops Pass owners with other platforms to follow!
"Ancient Evil" beckons the intrepid foursome from the Chaos Storyline – Bruno, Diego, Scarlett and Shaw – in a brand-new adventure into an underground Greek city to face off against new varieties of the undead.
Featuring signature Call of Duty Zombies combat, Ancient Evil will test players' skills as they fight new Zombies and enemies against the backdrop of a gargantuan cavern colossal enough to hold a sprawling city.
The Activision Games Blog has more details on the new map here.
Watch Treyarch's studio livestream here featuring Ancient Evil gameplay, Barebones (new MP mode), new weapon tuning, upcoming MP modes, new world league ranks, skill divisions in league play + more!
For more information, fans can stay tuned to CallofDuty.com/blackops4 and www.youtube.com/callofduty, and follow @CallofDuty and @Treyarch on Twitter.