Comics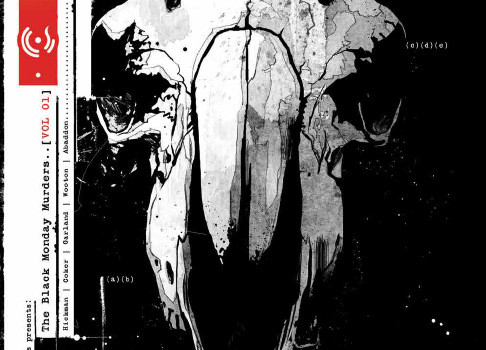 Published on February 6th, 2017 | by Lyla Saudi
The Black Monday Murders VOL. 1: All Hail, God Mammon TP Comic Book Review
Summary: In the world of finance, if you solve one murder, you uncover thousands more.
The Black Monday Murders is a story about human sacrifice and the power of magic that lies behind the largest and oldest financial institutions in the world. Written by Jonathan Hickman, this is the first collection of a new and exciting crypto-noir series that shows us the power of dirty, filthy money… and exactly what kind of people you can buy with it.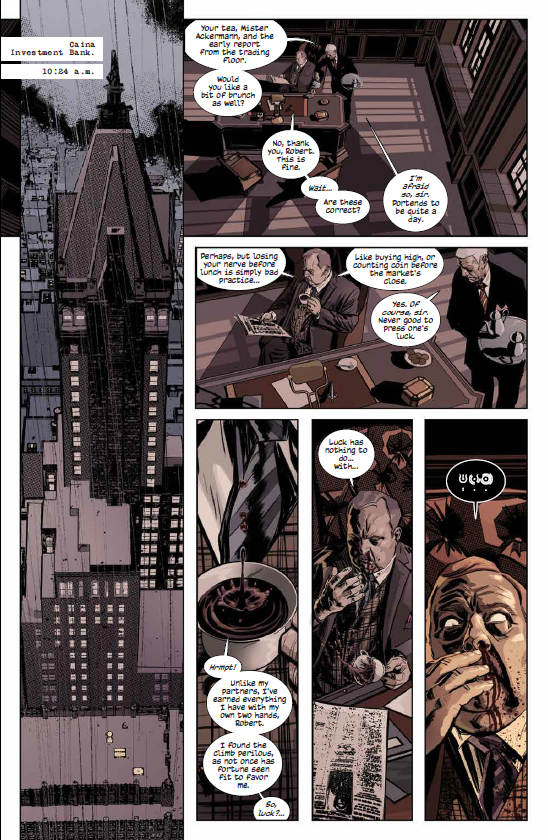 We blindly live in a world where we think we know everything. But in fact we are surrounded by illusions and lies. Where people gamble with money and lose, where reckless men unwilling to face their failures leap to their death, and where the financial market is controlled by generations of a supernatural occult who serve 'Mammon'.
And when the veil of illusion is lifted we see the secret world that is behind the clandestine banking cartels which control all of society. Where Russian oligarch vampires, black popes, enchanted American aristocrats, and ruthless hitmen form various schools of magic based on ancient family bloodlines to keep ALL OF US in our proper place
"All Hail Mammon" – The God of money, wealth, and power. But Mammon has a price and that price is a human sacrifice.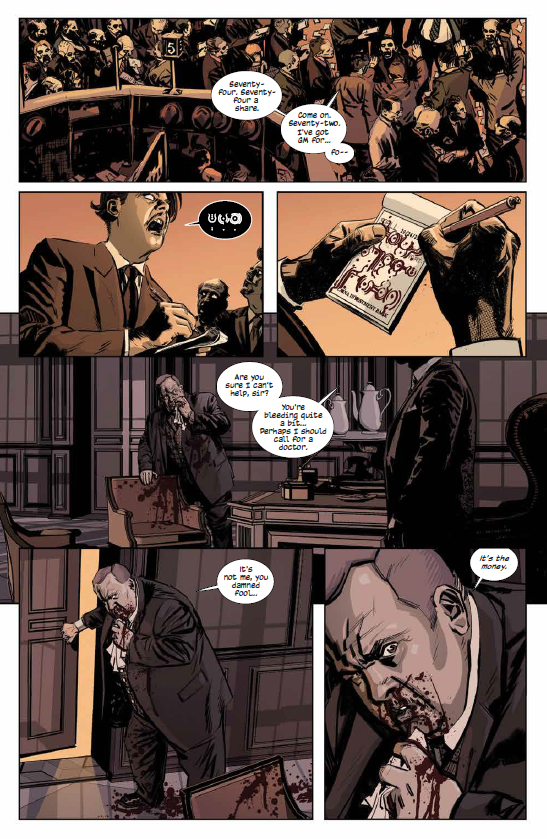 Writing
The Black Monday Murders is a complex and mind boggling story to begin with, but the pieces of the puzzle fall into place around chapter 3. The story takes place over different time periods and is cleverly interweaved back and forth with pieces of information, scenes and characters that are all very cryptic. You will definitely find yourself reading and re-reading the pages which are slightly heavy on the text, but I found myself easily caught up in a story that I couldn't get enough of. While it would have been handy to have a reference guide or a family tree diagram to keep track of all the characters and their families, unravelling the story and piecing together the information is enthralling.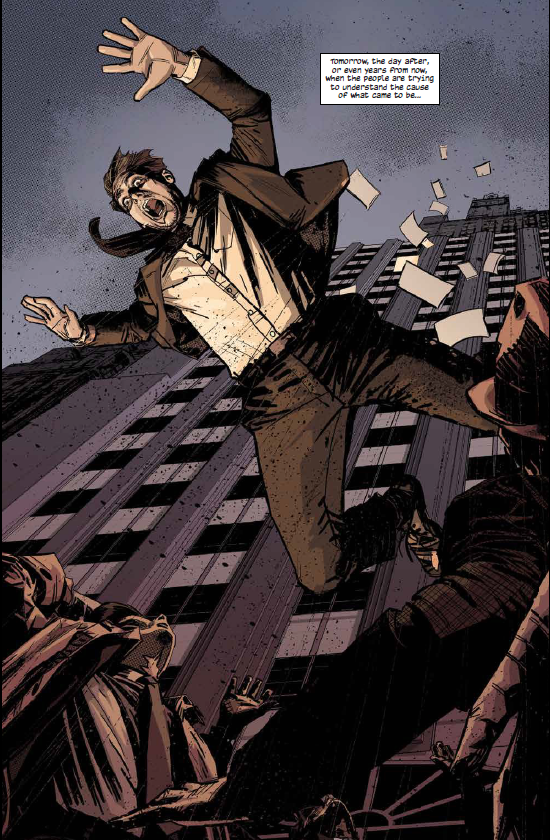 Artwork
The art is gritty, dark, and eerie. The use of the splash pages which demand your attention, the overlapping panels which add to the chaotic nature of story, and the ancient styled symbolism which create a sense of mystery are all composed and balanced neatly throughout. I especially enjoyed how the parts of the book were designed to look like an old photocopied police case files, complete with partly redacted articles, emails and even dairy entries. There is not a lot of movement to the characters but there is elegance as to how they are drawn, and the level of detail helps convey the character's mood through facial expressions.
Final Thoughts?
The Black Monday Murders is perfect for those of us who love uncovering and piecing together an intriguing mystery.  While it is not for someone looking for a quick and easy read as the story is initially hard to follow, those with patience and a puzzle solving nature will find a rewarding and fascinating supernatural crime drama with a great story and a brilliant hook.
Comic Book Details
Title:  The Black Monday Murders VOL. 1: All Hail, God Mammon TP
Issue: Volume One (Issues 1-4)
Publisher: Image Comics
Writer: Jonathan Hickman
Artist: Tomm Coker
Cover Artist: Tomm Coker
Genre: Supernatural, Crime, Drama
Publication Date: January 25th, 2017