Comics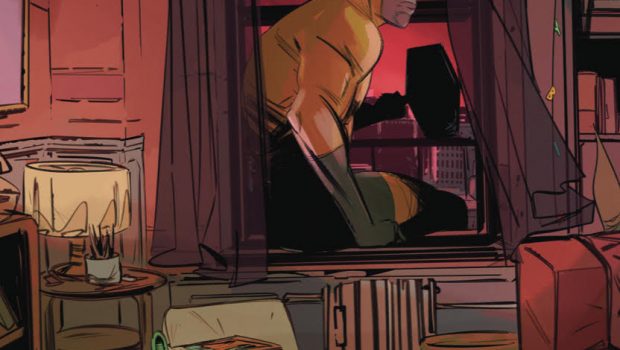 Published on February 1st, 2022 | by Andrew Bistak
BLACK HAMMER LIKE YOU'VE NEVER SEEN HIM
Critically acclaimed and Eisner-award winning writer Jeff Lemire, along with artist Stefano Simeone and letterer Nate Piekos are embarking on the next epic tale from the Black Hammer Universe in The Last Days of Black Hammer!     
Acting as a prequel to the events of the Black Hammer Universe, The Last Days of Black Hammer details the heroics of Joe Weber—the original hero known as Black Hammer—at the height of his power, along with the rest of the main Black Hammer heroes like Golden Gail, Abraham Slam, and Barbalien in the final days leading up the their cataclysmic battle with the cosmic villain Anti-God!
"The Last Days of Black Hammer tells the story of the last days of the original Black Hammer, Jospeh Weber, and is a graphic novel I have wanted to do for a while," says Jeff Lemire. "I'm so excited to be working with Stefano Simeone to bring this to life and to release it in such a unique way."
The Last Days of Black Hammer is a 110-page graphic novel that will begin serialization TODAY on Jeff Lemire's exclusive Substack, and to be collected in a physical printed book by Dark Horse Comics after the series is complete.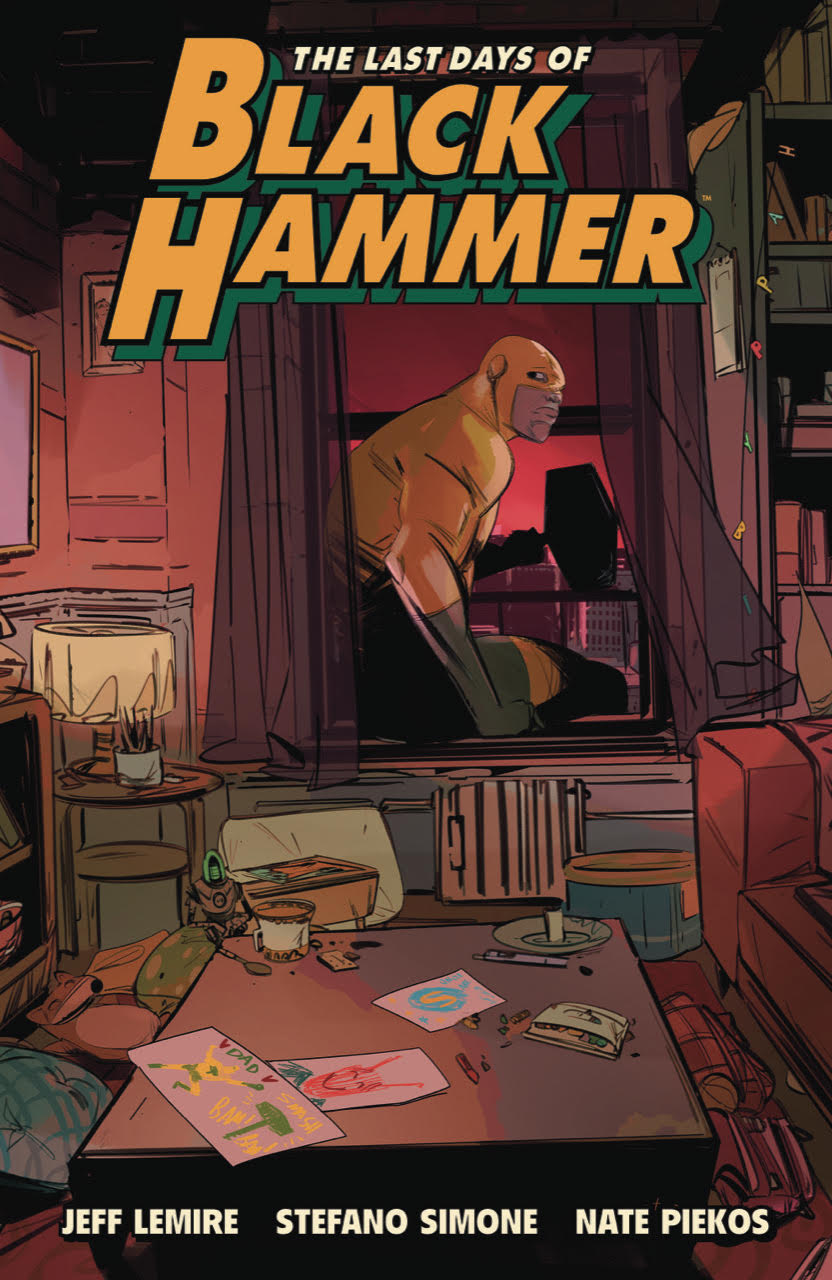 Praise for Black Hammer:
"Amazing. Just flat-out amazing."–Patton Oswalt
"I don't read many comics these days, and I can't remember the last time I read a superhero comic, but I'm loving Black Hammer…"–Mike Mignola
"Black Hammer is easily one of Lemire's best creations."–Scott Snyder
"On my pull list by the time I got to page five."–Mark Waid
"Black Hammer is the maddest, most brilliant comic I've read in years."–Mark Millar
"This book is a freaking masterpiece."–James Gunn