Comics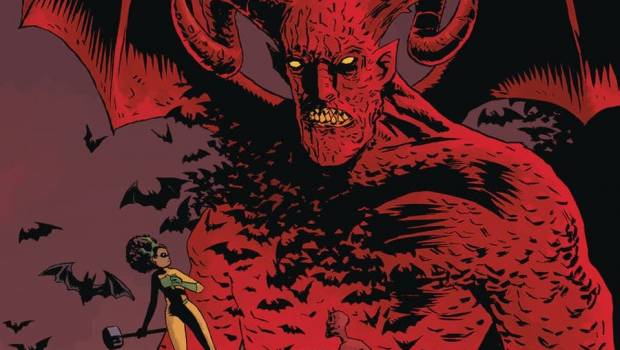 Published on May 16th, 2018 | by Dana Folkard
BLACK HAMMER: AGE OF DOOM #2 REVIEW
Summary: Lucy steps out of one strange dimension and into another.
Lucy is still caught in the mysterious Anteroom, a kind of weird alternate reality filled with talking ghouls, monsters and a punk rock band. Desperate to find a way out of this hell, she accepts a helping hand which takes her to Hell itself!
This issue begins back in the Anteroom, with Lucy watching a live band sing about death and knives. Rad! Frustrated and at her wits end, Lucy smashes her hammer, and demands answers and an explanation as to where she is. James the barman then explains that the Anteroom is a kind of a stationary stop, with alternate dimensions moving around it. He then offers to help Lucy, saying that he can't take her home but he can show her a way out of the Anteroom and onto a new destination. With no other options, she reluctantly accepts his offer and steps through a portal, which opens up to the gates of Hell, where she encounters a friendly ghoul called Jack Sabbath. Meanwhile, back on Black Hammer farm we see Barbie and Gail beginning their search for answers. They make their way to Rockwood library, hoping to find some clues about Lucy's abrupt disappearance and to investigate the blank pages in the history books.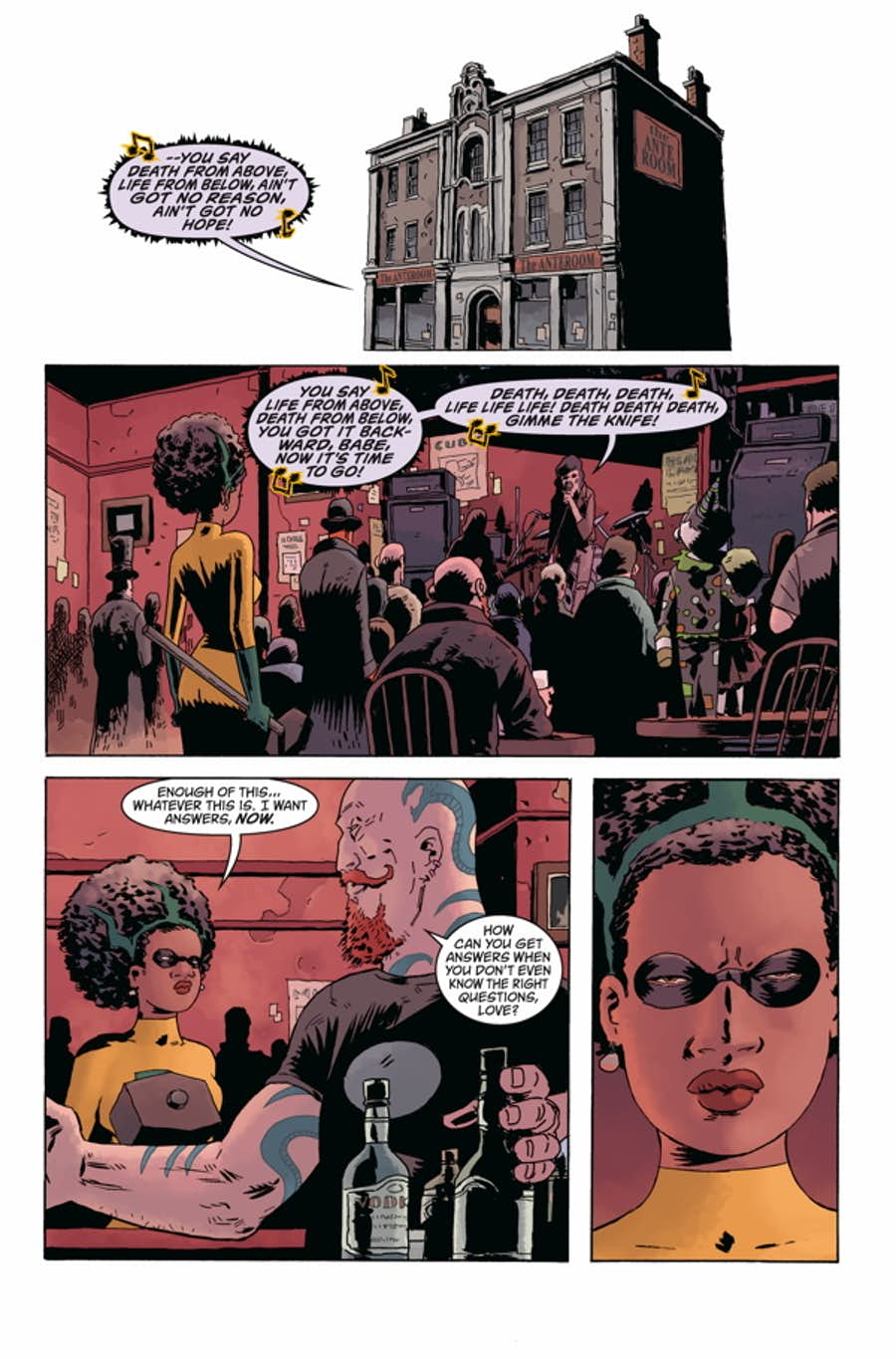 Right, I'm totally digging the new direction this story is taking. We have been plunged into an exciting new adventure with Lucy, where we get to explore some exciting new places, with Hell being one of them…hell yes! For me it feels like a little bit of the mystery of Black Hammer has disappeared and has instead been replaced with a sense of adventure and discovery. Don't get me wrong, there is still a lot of mystery and ambiguity surrounding this story, it has just shifted taken a new direction, so don't fear, it's still as mysteriously spooky and weird as before. With this new dynamic shift, comes a change in the character focus as well, as the story appears to focus more on Lucy and her adventures, instead of the heroes back on Black Hammer farm. We still get to see these guys back in Rockwood, but it feels their roles have also changed, taking on a more supportive role to Lucy storyline.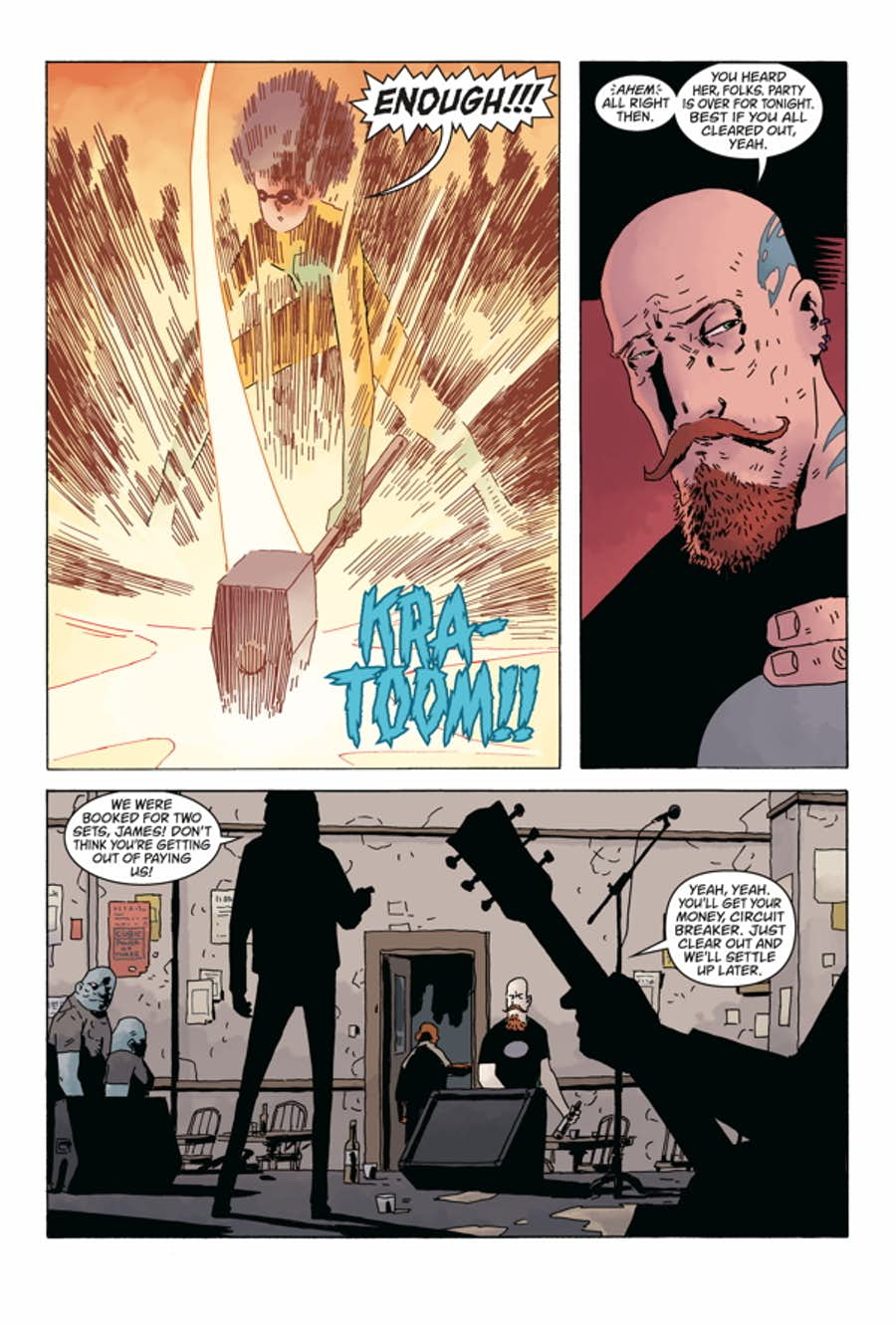 The art is great, and I just love the diversity we see in Dean Ormston's illustrations. I'm loving the eclectic array of creatures that we are beginning to see, especially the Mephisto-like demon and Jack Sabbath. Some of these moments are the most intense in this issue, and seeing Lucy surrounded by hellfire and dwarfed by the demons is pretty awesome. I also found that Lucy's story visually contrasts to the scenes unfolding back in Rockwood, with the scenery reverting back to the bleaker setting that we are used to seeing. Dave Stewart's colouring works well to heighten these contrasting elements, with the Lucy's story being much more colourful and otherworldly, whilst Black Hammer farm remains dull and muted with a darker and moodier colour palette being used.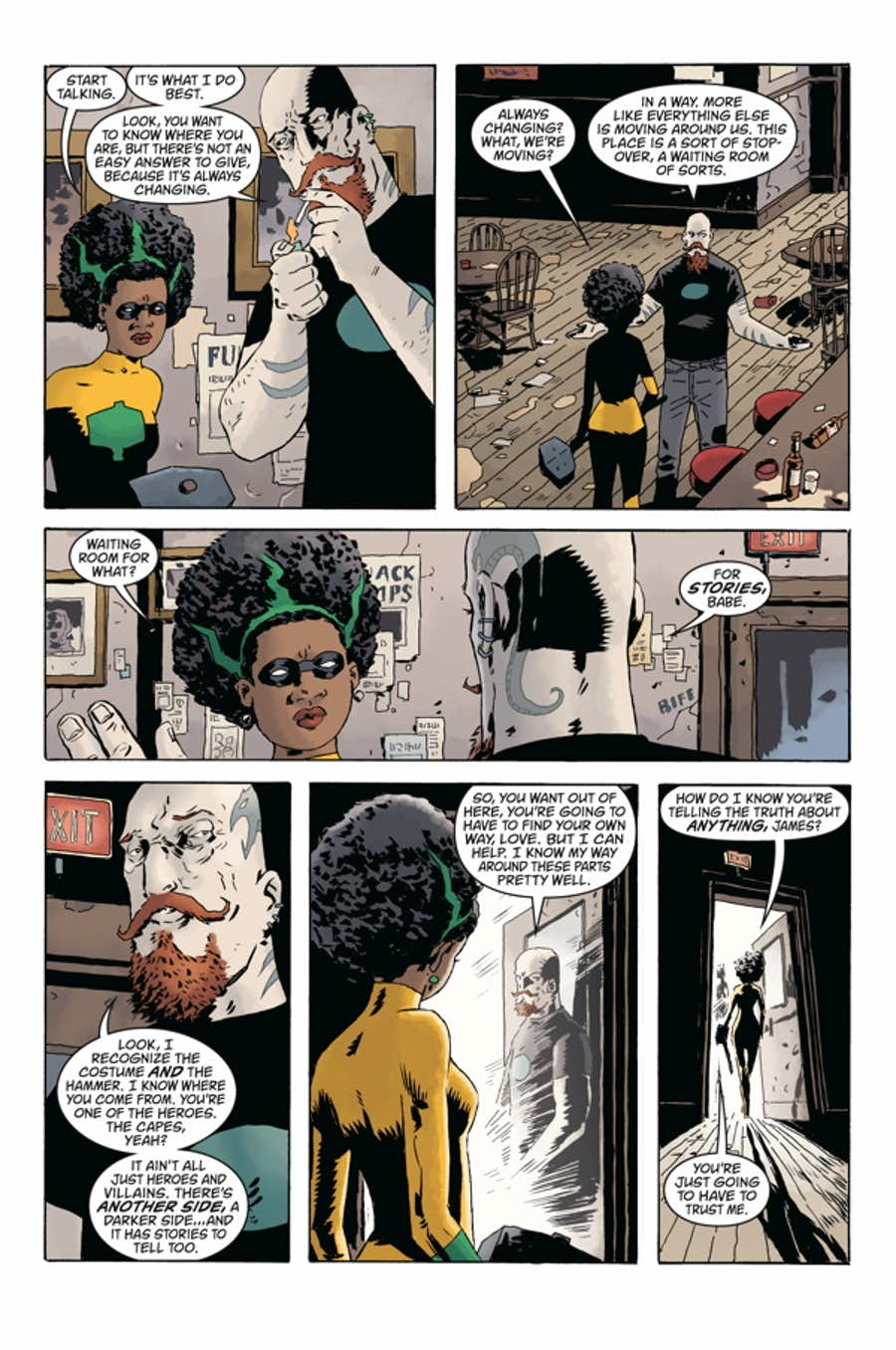 Overall, I'm excited with the new direction this story is taking. Things are progression at a fast rate, with new developments unfolding at a rapid rate. Lucy has been unwillingly jettisoned into an interdimensional adventure, that looks like it will be taking centre stage.
I'm giving this issue 4.5 out of 5 stars!
---
COMIC DETAILS
CREATIVE TEAM: Jeff Lemire, Dean Ormston, Dave Stewart and Todd Klein
PUBLISHER: Dark Horse Comics
GENRE: Science Fiction/Superhero
PUBLICATION DATE: April 18, 2018
REVIEWER: Dana Folkard