Comics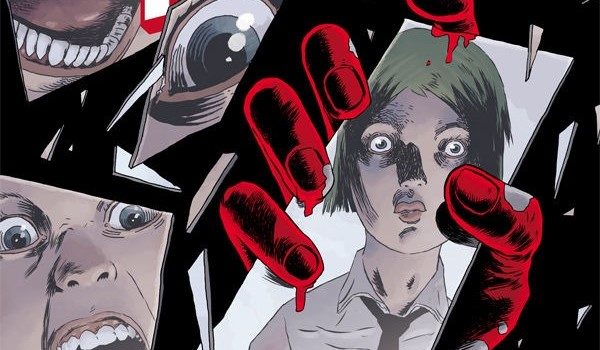 Published on April 18th, 2017 | by Dana Folkard
BLACK HAMMER #8 REVIEW
Summary: A spooky and puzzling issue that leaves us with more questions than answers.
4
Things keep getting weirder!
Rockwood is a strange town and Lucy is searching for answers about it. Things don't quite add up or make sense but Lucy is good at asking questions and this may be just what the exiled superheroes have been waiting for. Does she bring new hope for the residents of Black Hammer farm, or will she unearth something far more sinister?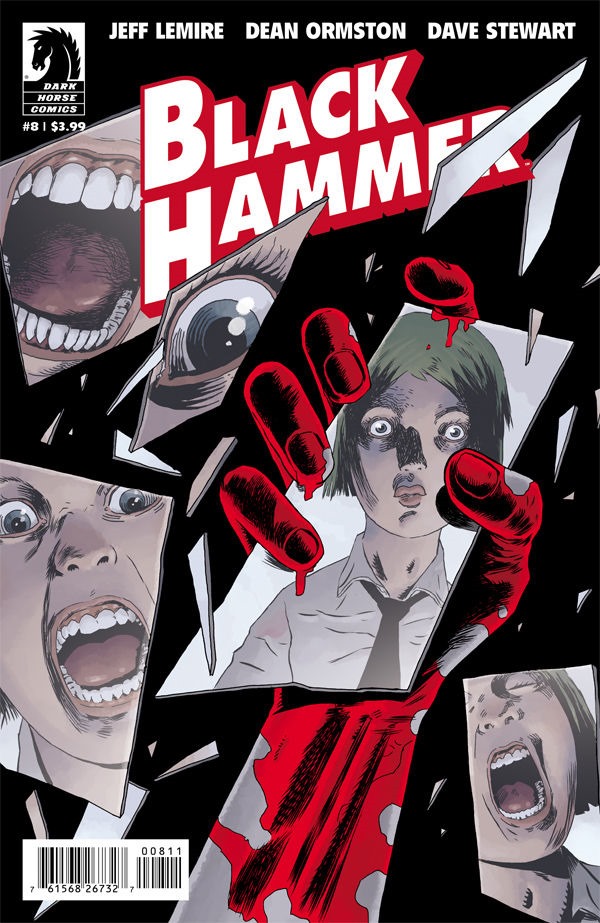 We begin issue eight glimpsing at Gail's past back in Spiral City, where she has gathered her "Golden Family" – people she has chosen and gifted with her powers to help aid in her battle with justice. She has gathered them together to tell them the "wonderful" news that she is hanging up her cape and passing on the gauntlet to them, as they are going to replace her – in other words, she's retiring! Throughout the issue, we explore more of Gail's sad story where we see her with the love of her life, which sheds more light on her fractured emotional state. We also see Mark, a.k.a. Barbalien, finally beginning to find his place and feel at ease, as he volunteers his time helping out at the local church. This may be more than just an escape from his trapped life at the farm, as it appears that his relationship with the priest seems to be evolving into something more than just a friendship. The new arrival, Lucy, is settling in fast and straight to work trying to figure out more about this mysterious town, however, her efforts at researching Rockwood only result in a bizarre discovery and she begins to feel like she is trapped in a hellish nightmare. In the end we are left with more questions than answers, as suspicious activities are drawn to our attention!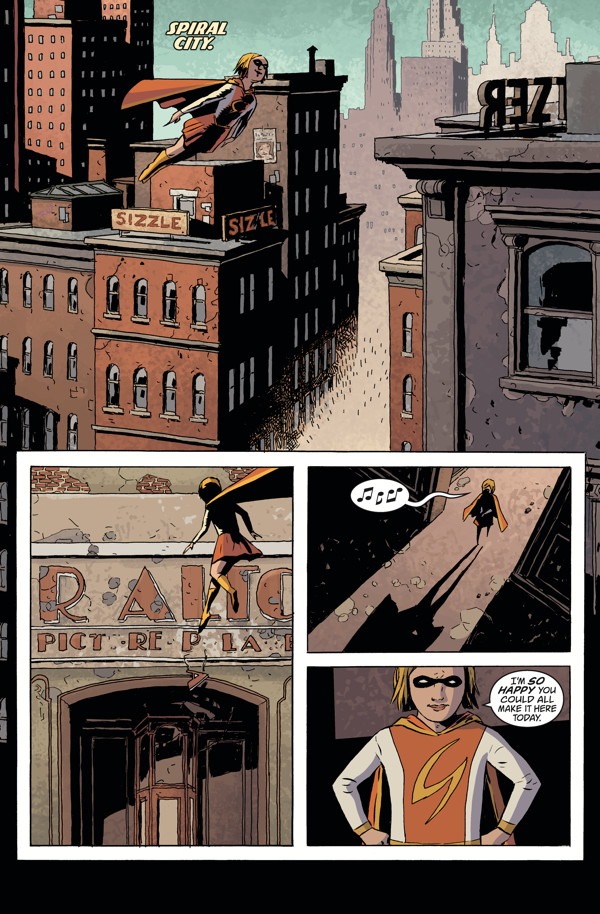 This is such a strange and compelling story, and I find that it continues to intrigue me. I feel like I'm getting to know these characters pretty well and I'm able to relate to all of them to some degree. Jeff Lemire has really done a great job at the characterisation of these jaded superheroes. All of them are damaged in some way, possessing huge flaws, which for me makes them incredibly relatable. In particular, I find Gail's story to be one of the saddest and more tragic ones. Gail is numb and weary, as she grieves for a life that she longs to have back. She is struggling the most being exiled, as she is permanently trapped in her youthful body, forever cursed to be treated like a child. Angry and frustrated, I fear that Gail's emotions are reaching boiling point and I can't help but feel like it's going to lead to something disastrous. I also enjoy the sense of foreboding that plagues the town of Rockwood. It feels like they are trapped in a hellish  and claustrophobic nightmare, with no way to escape. Their inability to make contact with the outside world heightens this ominous feeling that I get and I find myself questioning whether this place is even real or some kind of messed up alternate dimension. It's spooky as all hell and I love it!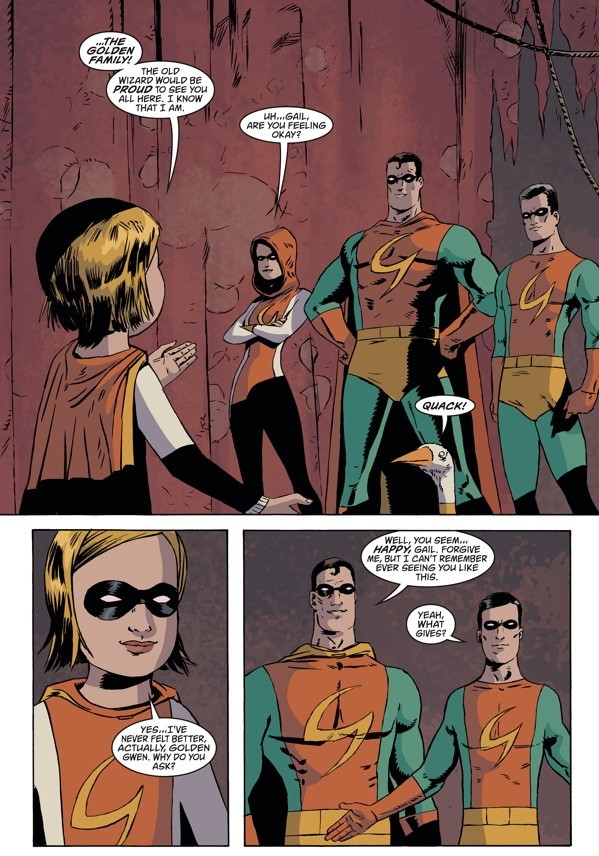 The unnerving tone that is driving this story forward is perfectly reflected in Dean Ormston's haunting art. Dark, moody and gritty, Ormston uses dynamic lighting and shadows with intense expressions and character interactions to reinforce this. There is one scene in particular where Gail's is staring at herself in the mirror, her face a picture of torment and grief which truly conveys the anguish that she is experiencing. I found that in that moment, I felt intense pity and sorrow for her as she screams at her own reflection. Dave Stewart's colouring heightens the gritty and uneasy tone of the story, as he bathes this mysterious town in a grimy and somewhat soiled appearance. Bright colours are used in a way so as to draw attention to particular details, which makes them stand out on the page.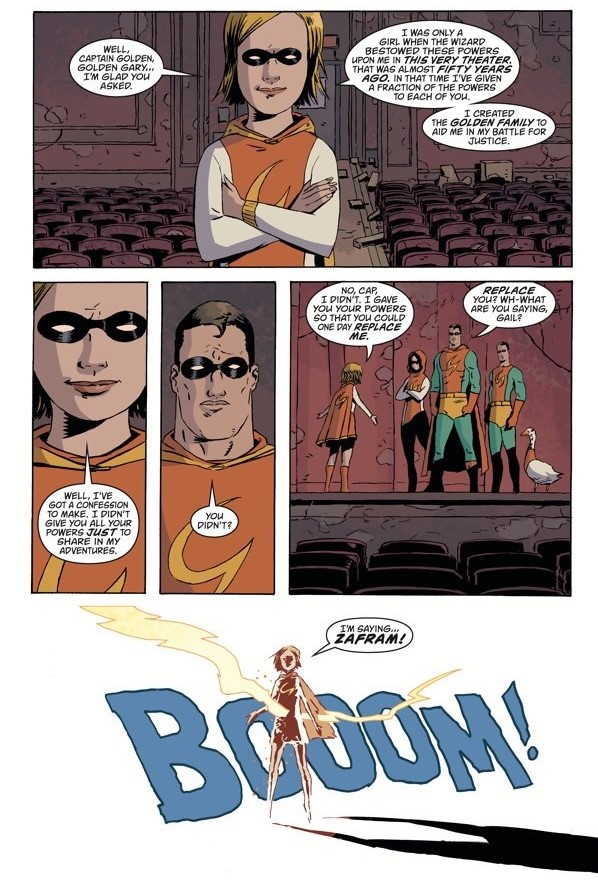 This issue of Black Hammer leaves us with a lot of unanswered questions. There is a lot going on and all of it is fuelled by suspicions and mystery. Something isn't quite right with the town of Rockwood. It feels wrong, as everything is a little off but we don't know why. It is this sense of the unknown that has me hooked and wanting more. I look forward to seeing Lucy's unravel the mystery of Rockwood, as she tries to understand this mysterious town and the questions surrounding their exile.
I'm giving this issue 4 out of 5 stars!
COMIC DETAILS
WRITER: Jeff Lemire
ARTIST: Dean Ormston
COLOURIST: Dave Stewart
PUBLISHER: Dark Horse Comics
PUBLICATION DATE: April 19, 2017
REVIEWER: Dana Folkard