Comics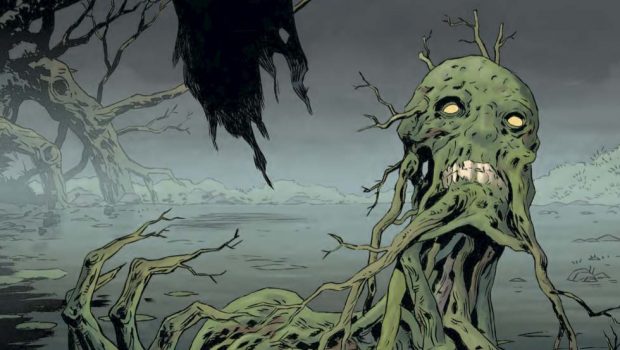 Published on December 14th, 2016 | by Dana Folkard
BLACK HAMMER #6 REVIEW
Summary: Interesting plot developments with some unexpected surprises.
In this Issue of Black Hammer, we explore the origin story of the mysterious Madame Dragonfly and the burden that she must carry. Back on the farm we delve deeper into the mystery of their exile and we quickly learn that this story is no ordinary nightmare and that something is very wrong indeed.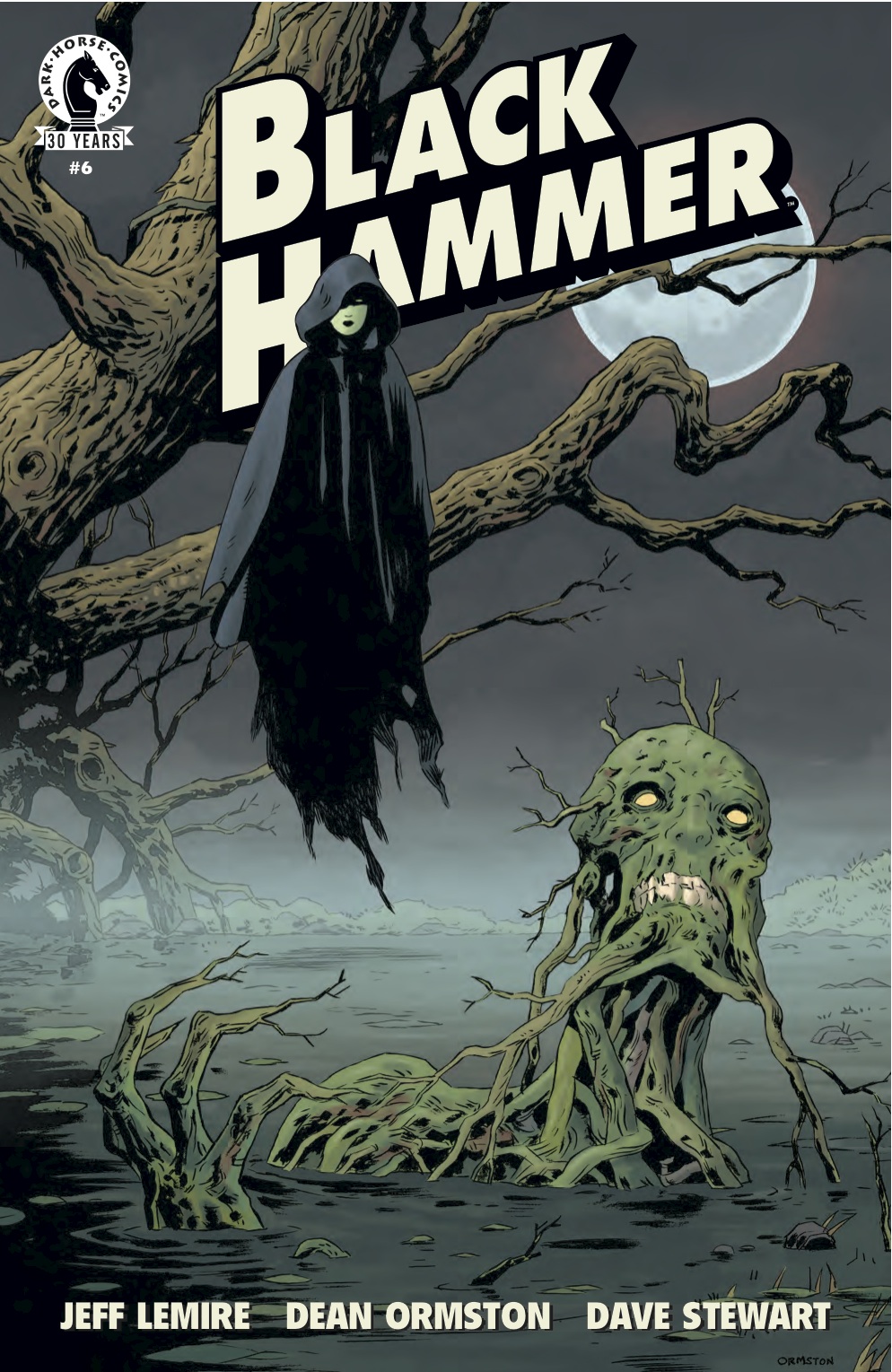 Black Hammer #6 begins with the story of a desperate woman, searching for a way in which to bring her small baby back from the dead. Tales of a witch performing impossible deeds have circulated around her village and with this in mind, she ventures into the woods to find the witch and her mysterious cabin. Out of desperation she makes a deal with the old witch and agrees to adopt her powers and take possession of her cabin so that she may bring her baby back. However, by doing this she forever binds herself to the cabin and the many secrets that lurk behind each and every door. Naturally things don't go to plan, as making a deal with a witch is never a wise decision and she is forced to wait for her baby in her Cabin of Horrors, like some kind of affliction dealt to her as a form of punishment. And so, Madame Dragonfly is born and with this rebirth, comes a life plagued with loneliness, isolation and pain. Not only do we learn about Madame Dragonfly and her origin but we also see more relationship and plot developments unfold. Gail and Barbie have an awkward exchange, as things grow more complicated between them and Abe appears to be struggling with his relationship with Tammy, as he finds it more difficult to hide his secret from her as they get closer. More is also revealed about Spiral City and the battle with the Anti-God and the event that sent them into exile on the strange farm.
The general theme in this issue is heartache, regret and sorrow. Madame Dragonfly is a sad creature, plagued with an immense burden that she agreed to take on out of desperation and love. Whilst we learn about the origin of her powers in this issue, she still remains shrouded in mystery. Jeff Lemire keeps us guessing when it comes to her intentions and objective. What is Madame Dragonfly hiding and can she be trusted? I also rather enjoy the dynamic that Lemire has created between these superheroes. They are all stranded in this strange town together, yet they are all so very alone. Isolating the characters like this results in some interesting dialogue and exchanges which often feels awkward and tense between them. There is almost an underlying feeling of anxiety there, like something is not quite right but there is nothing that they can do about it. I also really enjoy the moments when Madame Dragonfly talks directly to the reader. It reminds me of one of the old hosts from an EC comic, like Tales from the Crypt, that used to introduce the reader to each new story. It's fun and sentimental.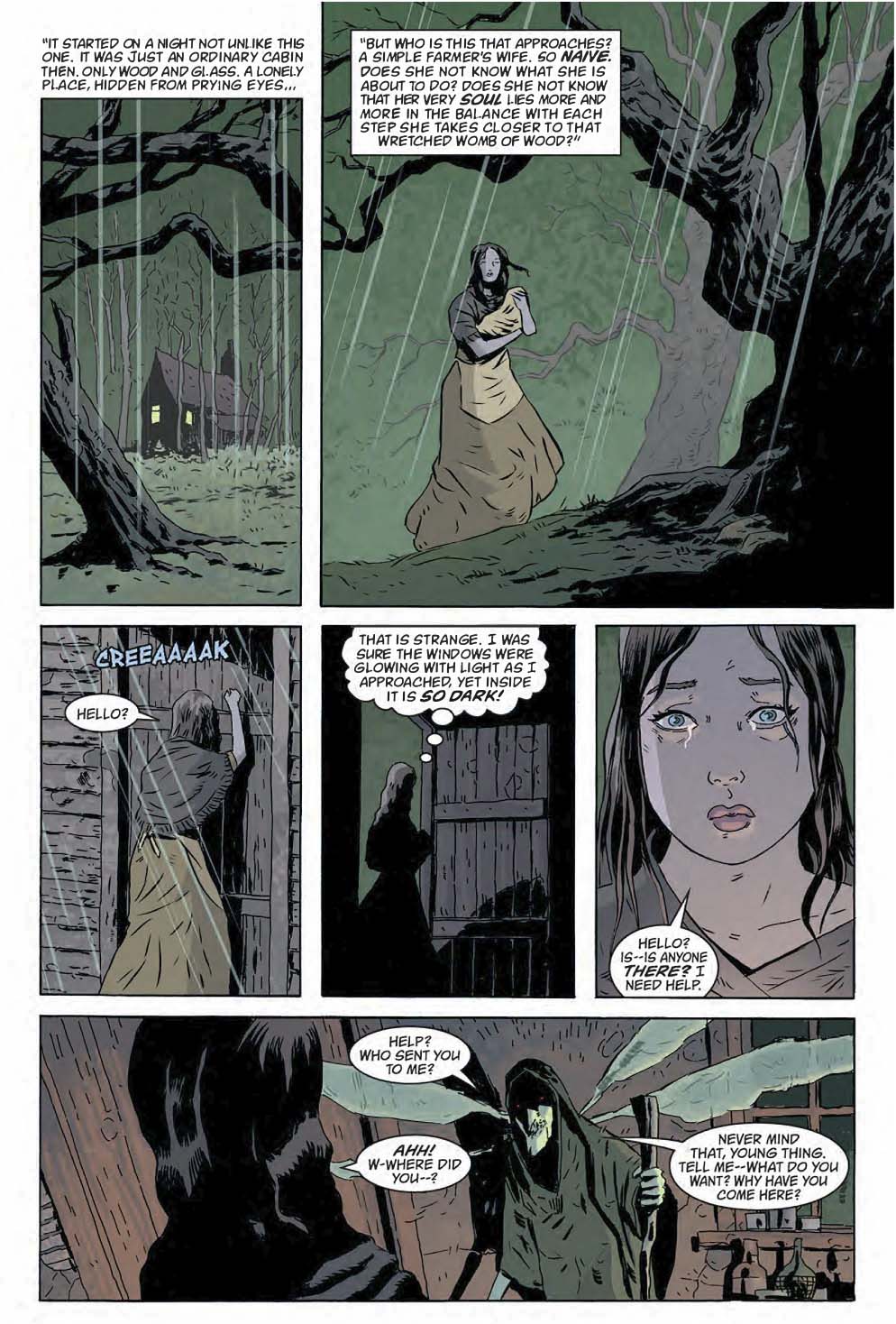 Dean Ormston's art is wonderfully dark and haunting. Tormented faces, twisted in panic fuelled grimaces, grotesque and monstrous abominations and long dark shadows and framed silhouettes. It's all very spooky and heightens the overall eerie atmosphere and tone of the story. It's sinister and somewhat bleak in a very beautiful and fascinating kind of way. I really enjoy seeing what new and intriguing visual feast Ormston will bring us with each issue and this latest issue does not disappoint. Colourist, Dave Stewart, reinforces the overall ghostly mood of this issue. Stewart uses a lot of muted and dark colours, which really works with the overall oppressive feeling that you get from the farm. I really enjoy the moments where we see pops of unexpected colour, as I found that it really helped to create an otherworldly tone, bringing a strange and uncanny vibe to some of the scenes. I thought this was visually effective and quite lovely to look at.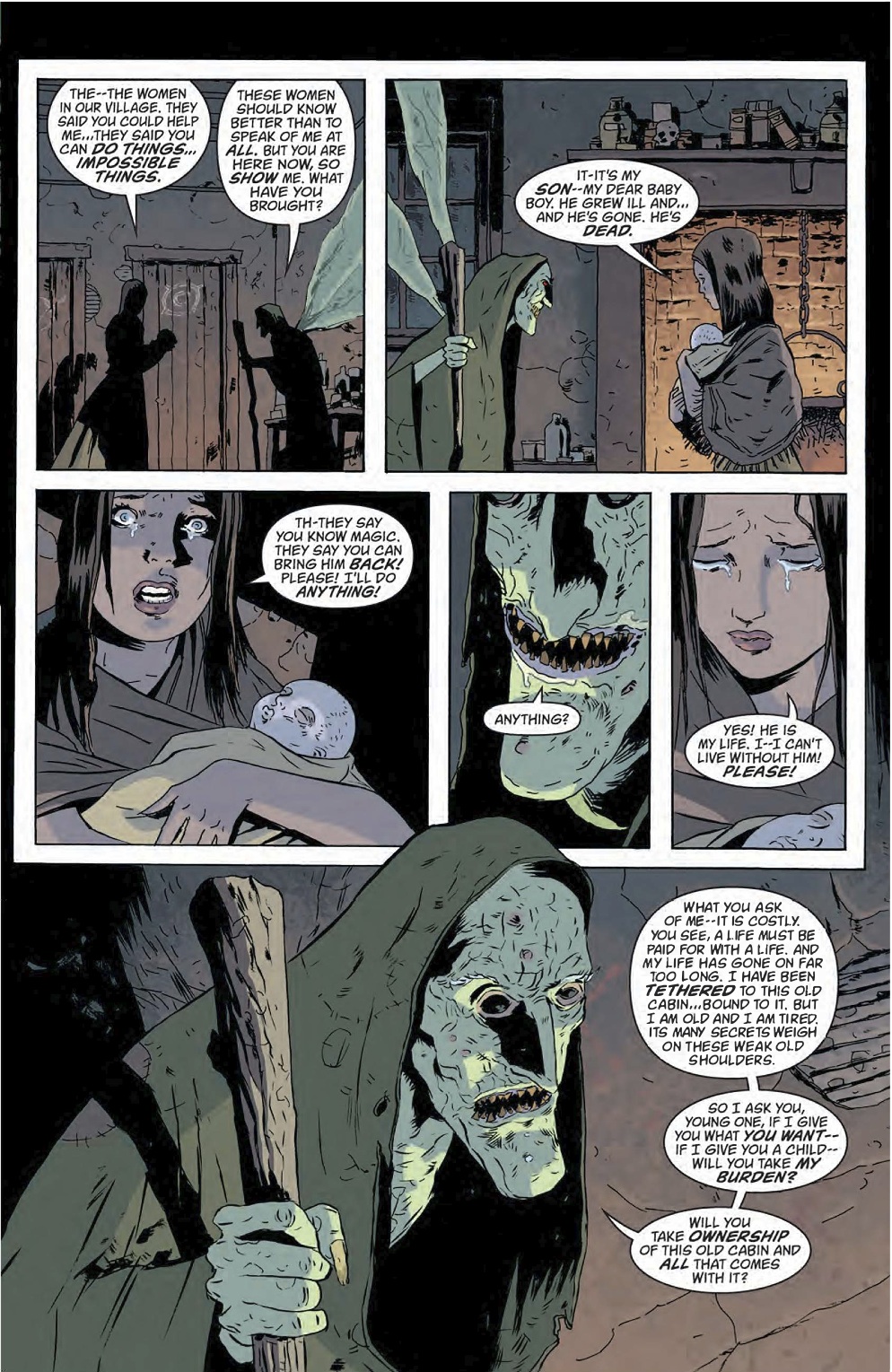 Black Hammer #6 has opened up even more mystery for us. Something is very wrong and I'm curious to find out exactly what it is. The plot thickens even more, as unexpected developments occur resulting in some curious changes to the story. It's all very interesting and I'm actually finding it hard to guess what is going to happen, which makes me even more intrigued. Do yourself a favour and grab a copy ASAP and step into Madame Dragonfly's Cabin of Horrors.
I'm giving this issue 4.5 out of 5 stars!
Comic Details
Title: Black Hammer #6
Publisher: Dark Horse Comics
Creative Team: Jeff Lemire, Dean Ormston, Dave Stewart
Reviewer: Dana Folkard