Hardware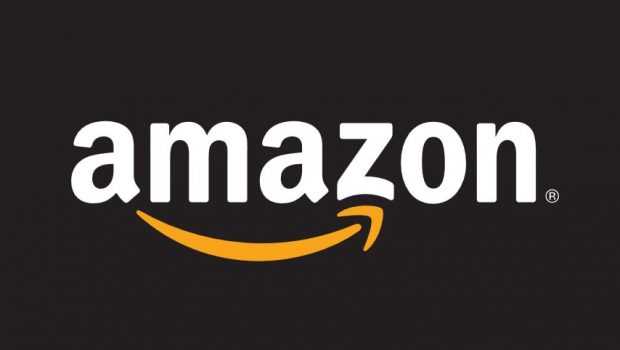 Published on December 2nd, 2019 | by Adrian Gunning
Black Friday is Amazon Australia's biggest shopping day to date | and new Cyber Monday deals!
Amazon.com.au customers have been making the most of the tens of thousands of products at discounted prices with Black Friday (November 29) the biggest shopping day in Amazon Australia's history.
The Black Friday shopping event wraps up at midnight tonight meaning customers still have time to shop big savings across all categories on Amazon.com.au. At midnight tonight, the Amazon.com.au Cyber Monday sale will commence giving customers more reasons to shop with more deals going live, across every category, all day long. In addition, Cyber Monday deals from the U.S. will be live for customers to shop in the Amazon.com.au Global Store until 6:59pm AEDT, Tuesday 3 December.
Some of the top selling products on Black Friday so far in Australia include Nintendo consoles and games, Phillips Hue smart lights, LEGO products, Huggies nappies, and Sony gaming products.
Matt Furlong, Country Manager for Amazon Australia said, "We were delighted to see customers in Australia getting the most out of our tremendous deals making Black Friday the biggest shopping day in Amazon Australia's history."
"Customers still have until midnight to scoop up big savings on tens of thousands of items for the final day of our Black Friday shopping event, before Cyber Monday deals kick in from midnight tonight. Cyber Monday will offer customers some of the biggest savings for the year across all categories from electronics to fashion, toys, home, luxury beauty, books, active lifestyle and more."
Black Friday highlights:
Ethical Zinc, a natural and reef safe, Australian sunscreen brand had its Black Friday sale exclusively on Amazon.
Giving Aussie bargain hunters 40 per cent off, Chris Silvestro, CEO of Ethical Zinc said, "Black Friday was our biggest sales day ever, and was an exciting way to introduce our product to new customers. Having our Black Friday sale exclusively on Amazon.com.au gave us the online foot traffic we needed to make the sale a success. Being in the sunscreen business, the lead up to Christmas and the start of summer is an important time for us, we have certainly kicked off well on Black Friday and it sets us up for a strong sales period in the coming months."
"We've broken all of our sales records this month, carrying momentum from Black Friday we're looking forward to thousands of Aussie families using our products to protect themselves and the environment this summer," Silvestro continued.
Below is a sneak peek at some of the deals that customers will have access to in the Cyber Monday shopping event as well a number current deals that will still be live:
Electronics
Save 27% on Apple Watch 42mm Series 3 (Cellular) Grey Aluminum Case with Black Sport Band
Savings of at least 20% on select Apple products: Apple Airpods (2nd Gen.) with Wireless Charging Case – live at 7am; Apple iPhone 8 Silver 256 GB; Apple AirPods with Charging Case (Latest Model – 2nd Gen) – live at 7am; Apple MacBook Air Early 2015 11.6" 128GB  (Renewed)
Save up to 25% on Chromebooks
Big savings on Bose SoundLink Color speaker
Big savings on Bose QC35s
Save 38% on Jabra 85H wireless noise cancelling headphones – special edition
Save up to 50% on select SanDisk products by Amazon AU
Save up to 15% on Dell and Alienware monitors and accessories
Save up to 25% on select Lenovo Yoga, Thinkpad and Legion laptops
Save on select WD Elements hard drives
Save up to 30% on select Acer & ASUS Chromebooks– Global Store on Amazon.com.au
Save up to 30% on select Polaroid Instant Print Digital Camera – Global Store on Amazon.com.au
Big Savings on PC Gaming laptops, components, and accessories – Global Store on Amazon.com.au
Save $50 on GoPro HERO 7 Black [US Version] – Global Store on Amazon.com.au
Save up to 25% on select Toshiba storage
Save up to 25% on select LG, Acer and ASUS Laptops – Global Store on Amazon.com.au
Save 26% on LG 65" SM81 4K UHD LED Smart Android TV
Soniq 65″ 4K TV at $549
Soniq 55″ 4K TV at $369
Amazon Devices
Great savings across Amazon Devices with discounts of up to 50% on Echo devices, save $50 on Kindle Paperwhite, save $20 on Fire TV and save up to $80 on Ring Home Security
Fashion
Save up to 50% off select Calvin Klein & Van Heusen clothing
Save up to 40% on select Nike, Adidas and Puma Shoes and Clothing
Save up to 40% Off select New Balance shoes & clothing
Save up to 40% on select Salomon & North Face shoes and clothing
Save up to 30% off selected fashion watches including SWATCH, Nixon, Wenger, and more
Save up to 30% on select Champion, Puma and more – Global Store on Amazon.com.au
Toys
Save up to 30% on select Star Wars Toys
Up to 25% off Select LEGO Frozen, Duplo & Friends
Save up to 40% on select FurReal and Baby Alive
Save up to 35% on select Hasbro Gaming, Marvel action figures, and more – Global Store on Amazon.com.au
Household, Kitchen and Home Furnishings
Save 25% on Sunbeam kitchen appliances
Vitamix Explorian High Performance Blender for $329
Save 25% on Lodge Cast Iron
Save 25% on Philips Premium Collection All In One Multi Cooker/Pressure Cooker/Slow Cooker
Save up to 30% on select GEARWRENCH Tool Sets– Global Store on Amazon.com.au
Save up to 25% on select August Home Smart Locks – Global Store on Amazon.com.au
Garden
Up to 40% on select Bosch Garden and Cordless Power tools
Music, Video & Books
Books: Save up to 55% on RRP on Best Summer Reads, the perfect time to stock up for book lovers ahead of the holidays
Amazon Music: For a limited time, new Amazon Music Unlimited customers can get the best holiday deal in Amazon Music's history – four months of the premium streaming tier for just $0.99, to enjoy unlimited access to more than 50 million songs, ad-free.
Audible: New members who haven't yet tried Audible can save 50% on an Audible membership for 6 months (available until December 12, 23:59 AEDT – Full T&Cs in footnote)
Pets
Save up to 50% on select Greenies and Temptations
Sports & Outdoors
Save up to 25% on Polar & Suunto Sports Tech
Health and Personal Care
Save up to 40% on select Dettol Bundles
Save up to 50% on Batteries from Energizer and Panasonic
Save up to 35% on select Pampers Nappies
Small Businesses on Amazon Launchpad (Products from startups and entrepreneurs)
Save at least 20% off Aussie startups brands – Soda Shades, HuskeeCup, Lyres Non Alcoholic Spirts Co, Huski Wine Cooler, Marlowe Skincare
Household Essentials 
Save up to 50% off Vegemite and Bega Peanut Butter
Save up to 50% on Household Essentials from Kleenex, Finish, Viva, Fairy, Omo and more
To deliver smiles for the holiday season, Amazon.com.au and the Starlight Children's Foundation have this year appointed kids in hospitals across Australia – the Amazon Playmakers – to become official toy testers for the festive season – the Amazon Playmakers – by reviewing Amazon.com.au's top 100 holiday toy list.
For every toy purchased from the Amazon.com.au Black Friday and Cyber Monday shopping events that is featured in the Amazon Playmakers toy catalogue, Amazon Australia will donate $5 to Starlight Children's Foundation in addition to $40,000 of toys, games and crafts that will be donated to children in the Starlight Express Rooms
With Amazon Prime, members have access to free domestic delivery in as fast as two days on Prime eligible orders. Customers who do not have Prime can enjoy free delivery on orders above $39 when shipped by Amazon AU.  A one-day delivery service is available in select areas across Australia.
Prime members can also get free international expedited shipping on all Prime eligible products from the US through Amazon Global Store on amazon.com.au. This promotion is valid for a limited time only. T&Cs can be viewed here.
Everyone can try Prime and enjoy all of the benefits by signing up for a free 30-day trial (and then $6.99 per month) at www.amazon.com.au/prime.