Events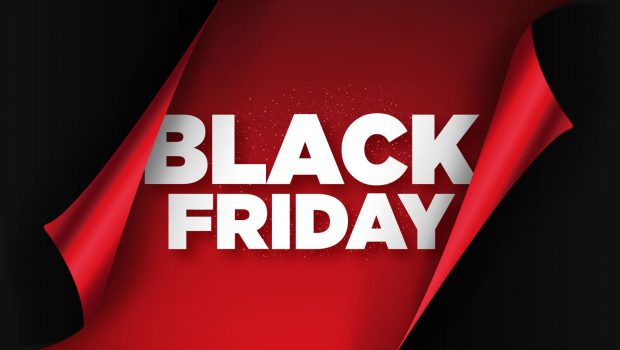 Published on November 13th, 2023 | by Adrian Gunning
Black Friday & Cyber Monday Deals for 2023
If you're looking for some excellent Black Friday & Cyber Money Deals for 2023, check out these products below!
Games
NBA 2K24 (50-60% off)
BioShock Collection (80% off)
Borderlands Collection: Pandora's Box (67% off)
Civilization VI (80-90% off)
MAFIA Trilogy (67% off)
Marvel's Midnight Suns Legendary Edition (70% 0ff)
PGA TOUR 2K23 Tiger Woods Edition (67% off)
Tiny Tina's Wonderlands Chaotic Great Edition (75% off)
WWE 2K23 ICON Edition (50% off)
Available from playstation.com, xbox.com & steampowered.com)
PC Gaming
FireCuda 540 SSD
With speeds up to 10,000MB/s, this PCIe Gen5 takes no-prisoners, toppling Gen4 speeds by 50%. It handles upwards of 2000TB total bytes written
FireCuda 540: Available in Available in 1TB (AU$389 / NZ$469), 2TB (AU$649 / NZ$719)
New FireCuda 520N SSD
The FireCuda 520N is perfect for devices with 2230 M.2 slots. It offers the performance ofdesktop gaming, and is backward compatible with Gen3 and Gen 2.
FireCuda 520N SSD: Available in 1TB (AU$249 / NZ$269), 2TB (AU$439 / NZ$469
Light Saber Collection Special Edition
Prepare for the officially licensed Star Wars LightSaber Collection Special Edition FireCuda PCIe Gen4 NVMe SSD. Harness up to 7300MB/s of speed that this SSD has pulsing inside.
Console Gaming
Xbox – Seagate Storage Expansion Card for Xbox Series X|S
In collaboration with Xbox, we're stoked to bring gamers the only external storage devicethat leverages the full performace of Velocity Architecture. The result? Faster load times,richer environments, and more immersion. Collect new and legacy games –without sacrificing graphics, load times, speed or frame rates.
Seagate Storage Expansion Card for Xbox Series X/S: Available in 1TB (AU$309/ NZ$349), 2TB (AU$549 / NZ$629)
Starfield Special Edition Game Drive
A vast universe awaits you with the Starfield Special Edition Game Drive. Officiallylicensed by Bethesda, this portable hard drive features a stellar design and customizable RGB LED's so you can bring the majesty of the stars right into your living room. Additionally, the 8TB Hub keeps your peripherals powered up with front-facing USB-C and USB-A ports.
Starfield Special Edition Game Drive: Available in 2TB (AU$179 / NZ$209) and5TB (AU$309 /NZ$359).
Playstation – Game Drive for PS5 NVMe SSD
Maximise your PS5 gaming experience with the Game Drive M.2 SSD for PS5. Optimised for both the Digital and Standard Editions of PS5, this SSD installswith just a screwdriver and features a custom heatsink to keep your system running at peak performance
Game Drive for PS5 NVMe SSD: Available in 1TB (AU$209 / NZ$239), 2TB (AU$349/ NZ$389) and 4TB (AU719/$NZ769)
Game Drive HDD for PS5
Gamers, now you can stay one step ahead with high-speed USB 3.0 that plugs into PS4 and PS5 consoles. Easily archive PS5 games , plus store and play PS4 games directly from your HDD. With plenty of room for your favourite classics and new releases, just slip it into your pocket and head out.
Game Drive for PS5 NVMe SSD: Available in 2TB (AU$185/ NZ$199), 5TB (AU$325 / NZ$359)
Wine
NON is offering 25% off sitewide from Friday Nov 24 to Wednesday Nov 29
Gonzo Vino are offering 30% off sitewide from Friday 24th Nov to Monday 27th Nov
Audio
Skullcandy Smokin' Buds $20 off from Monday 20th Nov to Monday 27th Nov
SoundForm Flow Noise Cancelling Earbuds |50% off | On Sale for A$ 74.97 (RRP $149.95) from 20th November at Belkin.com.au
Phone calls connected through dual beamforming technology feel like an in-person conversation, and the convenient Hear-Thru mode helps you stay alert to your surroundings. Active Noise Cancellation technology features a feedforward ANC mic that intelligently filters outside noise. Up to 7 hours of battery life per charge and another 24 hours of power in the wireless charging case offer true all-day listening pleasure. With IPX5-rated sweat- and water-resistant materials to keep up with weather and workouts, and easy connection via Bluetooth® 5.2, SOUNDFORM Flow is the perfect choice for no-noise, premium audio that lasts all day
Grilling
Hardware
BoostCharge Pro Portable Fast Charger for Apple Watch | 50% off | On Sale for A$ 49.97 (RRP A$ 99.95) from 20th November at Belkin.com.au
Portable Fast Charger leverages the new magnetic fast charging module that delivers 33% faster charging for Apple Watch Series 8.* The compact and thoughtful design is packed with convenient features. The Portable Charger for Apple Watch is compact enough to take in your bag for a faster charge from anywhere.
Magnetic Phone Mount with Face Tracking |50% off | On Sale for A$ 39.97 (RRP $79.95) from 20th November at Belkin.com.au
Enjoy the freedom to move while creating content with a magnetic phone mount with face recognition tracking that turns 360 degrees and shoots from any angle. Featuring built-in magnetic technology, this mount snaps securely onto the iPhone with easy, one-handed placement. An accompanying app can recognize your face, follows your movements while you shoot, and links directly to your social media channels.
ECOVACS & GOAT
DEEBOT X2 OMNI – RRP $2499, Black Friday Price $2199 – $300 off
Available Now – Nov 27 – ECOVACS
Available Now – Dec 3 – Amazon, Bing Lee, Harvey Norman, Robot Speciality, The Good Guys
From Nov 21 – Dec 3 – JB Hi-Fi
Re-shaping a new era of home cleaning technology, the DEEBOT X2 OMNI is ECOVACS' smartest, most powerful, and intuitive flagship ever! From the culmination of 25 years of expertise in home robotics, the DEEBOT X2 OMNI reimagines home cleaning with AI-powered intelligent navigation with machine learning, 8000Pa ultra-strong suction and a whole new slim square shape that gets closer to edges, corners, and under lower furniture. The ultimate hands-free cleaning machine simultaneously vacuums and mops, lifting mop pads 15mm over carpets. Its OMNI station washes mop pads with 55 degrees hot water, dries them and empties the dustbin each clean. On top of all this, its inbuilt and upgraded YIKO AI Voice Assistant pushes the forefront of human-robot interaction, allowing you to make specific cleaning requests or directions direct to the robot.
DEEBOT T20 OMNI – RRP $1,799, Black Friday Price $1399 – $400 off
Available Now – Nov 27 – Bing Lee, Harvey Norman, JB Hi-Fi, Robot Specialist, The Good Guys, Amazon and ECOVACS
With the ability to vacuum and mop simultaneously, the DEEBOT T20 OMNI comes with 6000Pa in suction power and incredible mopping technology that includes the ability to raise the mopping pads when vacuuming. Object avoidance and mapping technology can be controlled by your voice through the AI voice assistant or your phone, when cleaning is complete, the robot goes back to its all-in-one cleaning station where it uses hot water to wash the mopping pads, empty its rubbish and re-charge to go again.
DEEBOT X1 OMNI – RRP $1999, Black Friday Price $1499- $500 off
Available Now – Dec 3 – Amazon
With 5000Pa suction power, AIVI 3D Technology and navigation, this smart robot comes with an all-in-one system of emptying, cleaning and refilling. The DEEBOT X1 OMNI Station contains three tanks that allows for the collection of dust, cleaning and drying of mop heads as well as the removal of dirty water. This intelligent, self-navigating device also comes with its own smart AI voice assistant known as YIKO, enabling hands-free control without the need for a third party assistant or ECOVACS Home App.
DEEBOT X1 PLUS – RRP $1299, Black Friday Sale Price $979 – $320 off
Available now – Nov 27 – Bing Lee, Robot Specialist, The Good Guys
From Nov 21 – Nov 27 – JB Hi-Fi
The DEEBOT X1 PLUS is the perfect self-autonomous cleaning companion. Led by its stunning Jacob Jensen Design, the X1 PLUS is a top-of-the-line cleaning system that exudes timeless beauty and seamless functionality, it boasts cutting-edge features including its own YIKO voice assistant, auto-empty station, interchangeable air freshener capsule, AIVI 3D and TrueMapping technology.
GOAT G1 – RRP $2999, Black Friday Price $2599 – $400 off
Available Now – Dec 3 – Bing Lee, Harvey Norman, JB Hi-Fi, Robot Lawn Mowers Australia (www.robotlawnmowers.com.au), Robot Specialist
Taking the hard work out of yard work, the GOAT G1 is THE hands-free robotic lawn mower. The GOAT G1 was developed utilising ECOVACS' 25 years of robotics expertise to address key pain points, with technological advancements in localisation, wireless boundary setting, navigation, obstacle avoidance and app interface to create a truly autonomous experience for the user. The GOAT G1 is truly the G.O.A.T of robotic lawn mowers.
WINBOT W1 PRO – RRP $799, Black Friday Price $599 – $200 off
Available Now – Nov 27 – Bing Lee, The Good Guys, ECOVACS
Available Nov 21 – Nov 27 – Harvey Norman, JB Hi-Fi, Robot Specialist
Sit back, relax, and enjoy the view – there's never been a more enjoyable way to save time and energy. This window cleaning robot suctions onto the window, shower screen, or other glass surfaces and intelligently cleans its way around it systematically, just like a robot vacuum would on your floors. Safety features such as high suction, a physical tether , plug in power (30 minute back-up battery if unplugged), edge-detection, anti-slip, air pressure compensation and more ensure peace-of-mind while simultaneously ensuring a firmer wipe and clean. And the whole process can be followed along via the user-friendly app!
DEEBOT N10 – RRP $699, Black Friday Sale Price $499 – $200 off
Available Now – December 3 – Amazon and ECOVACS
Say hello to more family time thanks to the new DEEBOT N10 – the workhorse of the home delivering power and convenience with every clean. It powerfully vacuums and mops in a single pass with 4300Pa suction power  and boasts a whopping 5+ hour run time. The DEEBOT N10 combines the advanced mapping, app control, and smart speaker connectivity.
DEEBOT T9 – RRP $999, Black Friday Price $599 – $400 off
Available Nov 21 – Nov 27 – JB Hi-Fi
The DEEBOT T9 features superior TrueMapping and navigation technology, and TrueDetect 3D obstacle detection and avoidance. This dual vacuum and oscillating mopping have the smarts to clean your home hassle free, leaving your home feeling and smelling fresh with its additional built-in, mobile air freshener. All controlled by the ECOVACS Home App on your phone, you can clean anywhere, anytime, with ease
DEEBOT U2 – RRP $399, Black Friday Price $299 – $100 off
Available now to Nov 27 – The Good Guys
Available Nov 21 – 27 – JB Hi-Fi
An Ideal entry-level option with a convenient vacuum and mop combo, the DEEBOT U2 will keep the mess at bay. Max+ Mode enables increased suction power to handle the most demanding tasks. The ECOVACS' HOME app enables users to easily schedule and manage cleaning routines and operating modes. Compatible with the ECOVACS Home App, and voice enabled via Google Home and Amazon Alexa – the DEEBOT U2 offers an easy and accessible way to spruce and smarten up your home environment.
Vacuums
iFLOOR3 |35% OFF| RRP $549, On sale for $359 | On sale from now until 3rd December at Amazon Australia
Lightweight Cordless Wet Dry Vacuum Cleaner that vacuums and washes floors at the same time, iFLOOR3 leaves the floor clean, dry, and streak-free. In just one click, the unit auto-cleans the brush roller and the tube with fresh water and detergent, making the machine clean and ready for the next use. Featuring a low noise, brushless digital 150W motor and using unique materials that reduce noise, the iFloor3 is ideal for use around children and pets.
FLOOR ONE S5 Steam | 36% OFF |  RRP $699, On sale for $449 | On sale from now until 3rd December at   Amazon Australia
FLOOR ONE S5 Steam is a smart Wet-Dry Vacuum Cleaner and Steam Mop that utilizes the power of steam for cleaning Hard Floors.  The high temperature steam melts away stuck-on grease and stains, leaving your floors sparkling clean. With its powerful suction and steam cleaning technology, the Tineco Floor One S5 Steam can remove dirt, dust, debris and eliminate bacteria from your floors.  Featuring Tineco's proprietary iLoop Smart Sensor Technology, this advanced cleaner automatically adjusts suction power, brush roller speed, and fresh water flow for incredibly efficient cleaning. The steam self-cleaning also cleans and sanitizes the brush head after use, for odor-free maintenance.   Easy to use and manoeuvre, makes it perfect for cleaning large spaces
FLOOR ONE S6 | 25% OFF | RRP$899 and now available at $673.99 | On sale from now until 3rd December at  Amazon Australia
The Tineco Floor One S6 is a versatile vacuum and floor washer all in one. Whether you're dealing with wet or dry messes, stubborn sticky spills, or routine cleaning tasks, this vacuum can handle it all, making your cleaning routine easier and more efficient. The Floor One S6 is equipped with the unique MHCBSTM System, ensuring a consistently clean brush roller by efficiently clearing away debris and expelling dirty water with suction power adjusted in real time. Maintenance is a breeze with its self-cleaning cycle, which deep-cleans the brush roller and tubing, preventing mold and bacteria growth. The enhanced dual-sided edge cleaning, paired with Tineco's iLoop Smart Sensor Technology, ensures thorough and hassle-free cleaning, as it detects messes and adjusts suction power, roller speed, and water levels for optimal performance and extended battery runtime. So, say goodbye to missed spots and hello to a cleaner home with the Tineco Floor One S6.
FLOOR ONE S5 PRO | 24% OFF | RRP$899 and now available at $679 | On sale from 22nd November until 26th November at Godfreys
FLOOR ONE S5 PRO Hard Floor Cleaner vacuums and washes simultaneously. Transforming the cleaning action into a stress-free, fast and efficient deep clean – even along skirting boards and in hard-to-reach corners, thanks to an exclusive brush design allowing (streak-free) edge and corner cleaning. Clean for even longer without interruptions with its larger tank capacities, while the LCD display provides real-time cleaning updates on battery, suction levels and more. The proprietary iLoop™ Smart Sensor Technology takes the guesswork out of cleaning by detecting wet and dry dirt, debris and other messes. Suction power, roller speed and water flow automatically adjust to your mess. No more switching settings to adjust cleaning power
A11 Hero | 11% OFF | RRP $899 and now available at $679 | On sale from now until 30th November at Bunnings and Robot Specialist
A11 is perfect for getting cleaning done efficiently and effectively. The innovative motor delivers 120W of deep-cleaning power, with attachments suitable for carpets, upholstered surfaces or hard surfaces. It is powerful enough to remove hidden dirt and make short work of large debris. Features three power modes for a customized clean. The Four-Stage Sealed HEPA Filtration System captures 99.97% of dust particles with maximum efficiency, expelling only non-allergenic fresh air with no leakage of fine dust. It can e asily converts to a handheld vacuum with attachments to reach corners, stairs, crevices, car interiors, and more. A detachable 2500mAH Lithium battery provides up to 40 minutes of uninterrupted runtime, great for cleaning the whole home.
iFloor 2| 25% OFF | RRP $399 and now available at $299 | On sale from now till 26th November at Harvey Norman and Bing Lee
Powerful suction vacuums up debris and liquid at the same time from your sealed hard floor surfaces. No need to mop after. Keep your floors dry and clean in one easy step! iFloor's hands-free self-cleaning flushes the inner tubing and brush roller, cutting down the time it takes to clean the machine after use. The dual tank system keeps dirty water separate, so you're always cleaning with fresh water and solution. iFloor is easy to carry and move, and easily goes where you clean: up and down stairs, into corners, and rooms without outlets. It features a Spot Mode that increases brush roller speed and suction to tackle tough, sticky spills and stuck-on messes.
Tineco iCARPET | 36% OFF | RRP A$699 and now available at $450 | On sale from now till 26th November at  Bing Lee
Step into the spring with the iCARPET Carpet Cleaner, a versatile vacuum designed to transform your carpet maintenance routine. Tineco iCARPET not only deep cleans and leaves no dirty water residue but also features an incredibly efficient drying technology that dries the carpet quickly. In a matter of minutes, the iCARPET revitalises the carpet, with its HeatedWash Technology that uses a PTC heater to heat the water in the cleaning solution to 40°C and high-powered suction to remove dirt and stubborn stains more effectively. Complementing this is the Power Dry technology, which deploys a 75°C breeze to refresh and restore your carpet, ensuring it's ready for use soon after each wash. The fusion of HeatedWash Technology and PowerDry Technology expedites drying speed significantly, reducing the drying time. The vacuum is also outfitted with a Portable Spot Cleaner to easily clean upholstery, carpeted stairs, and other hard-to-reach areas.
Samsung
Mobile, Watch and Tablets:
Samsung Galaxy S23 Ultra – save $350
Samsung Galaxy Tab S8 Ultra – save $800
Samsung Galaxy A54 – save $200
TVs:
98″ Neo QLED 4K QN90A Smart TV – save $5,000
The Freestyle Portable Projector (2nd Gen) – save $300
77″ OLED 4K S90C Smart TV – save $1,800
65″ OLED 4K S90C Smart TV – save $1,000
55″ OLED 4K S90C Smart TV – save $800
43″ Neo QLED 4K QN90C Smart TV – save $500
85″ Neo QLED 4K QN85C Smart TV – save $1,500
75″ Neo QLED 4K QN85C Smart TV – save $1,000
98″ QLED 4K Q80C Smart TV – save $1,000
85″ QLED 4K Q70C Smart TV – save $1,000
75″ QLED 4K Q70C Smart TV – save $500
65″ QLED 4K Q70C Smart TV – save $300
55″ QLED 4K Q70C Smart TV – save $300
85″ Crystal UHD CU8000 Smart TV – save $50
Soundbars:
S-Series All-In-One 5.0Ch Soundbar (White) – save $200
S-Series All-In-One 5.0Ch Soundbar (Black) – save $200
Q-Series Q930C 9.1.4Ch Dolby Atmos Soundbar – save $650
Q-Series Q700C 3.1.2Ch Dolby Atmos Soundbar – save $300
C-Series C450 Soundbar with Subwoofer – save $170
Monitors and Storage Devices:
49″ Odyssey OLED G9 Curved DQHD Gaming Monitor – save $700
57″ Odyssey Neo G9 Curved DUHD Gaming Monitor – save $500
34″ Odyssey OLED G8 Curved WQHD Gaming Monitor – save $500
34″ Odyssey G55T Curved WQHD Gaming Monitor – save $200
27″ Smart Monitor M50C – save $150
32″ Smart Monitor M50C – save $150
Samsung 990 PRO 2TB – save $70
Samsung T7 Shield 1TB Black – save $50
Samsung EVO Plus 512GB Micro SD – save $40
Samsung EVO Plus 256GB Micro SD – save $20
Samsung EVO Plus 128GB Micro SD – save $12