Comics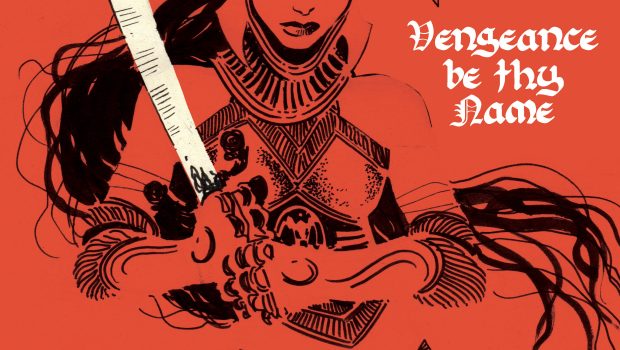 Published on July 21st, 2022 | by Lyla Saudi
Black Beth: Vengeance Be Thy Name Comic Book Review @2000AD
Summary: Don't mess with a woman scorned unless you want to see what real vengeance looks like.
When her family are slaughtered by the tyrant Rassau and his army, Beth becomes a self-trained knight, intent on getting vengeance for her people with the aid of her blind sidekick Quido. Clad in intimidating black armor and possessing incredible sword-fighting skills, Black Beth dedicates her life to helping the oppressed and combating evil in all its vile forms.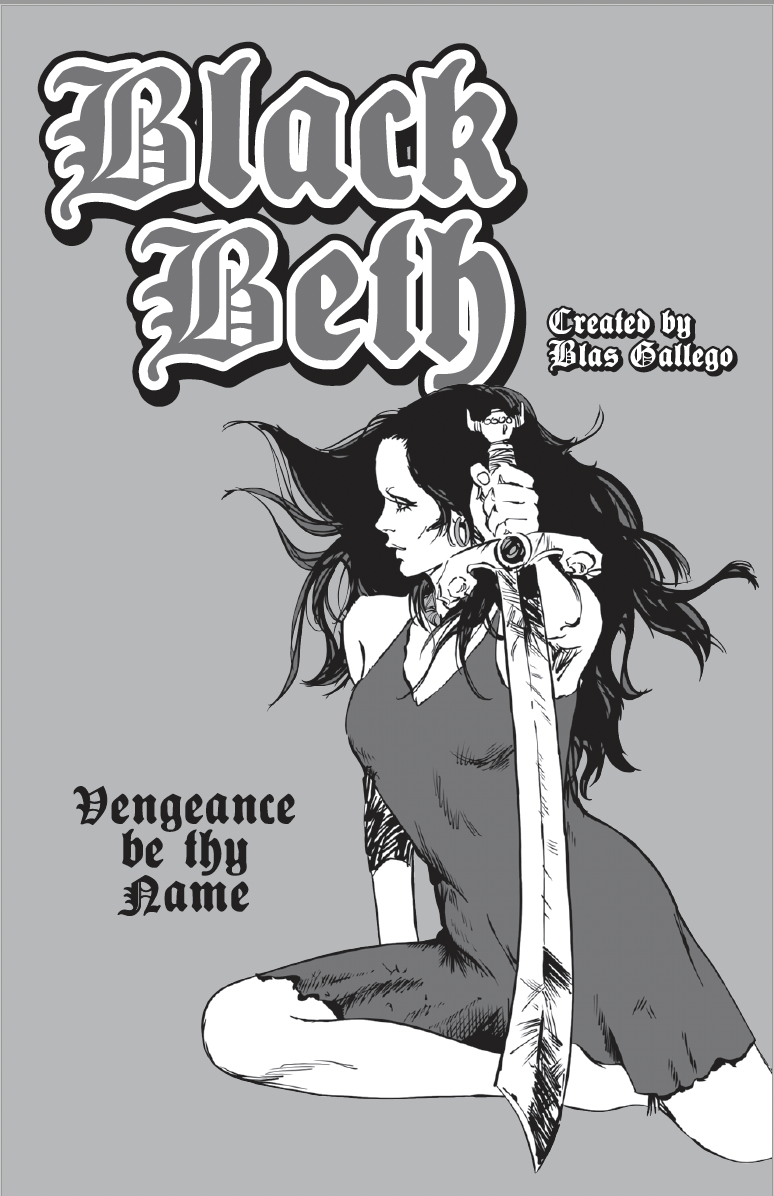 Black Beth was first created in the 1970's for a horror comic anthology called 'Scream!'. This one and only original strip was illustrated by Spanish artist – Blas Gallego, but interestingly, did not have a credited author (even Gallego had no recollection of who wrote the script). It was re-printed in 1988, for a holiday special of 'Scream!', but once again it was shelved, due to the unpopularity of it. Then one day, about a decade later, Alec Worley, discovered Black Beth (fell in love), and made it his mission to revive her story for us readers to enjoy.
This collection contains five issues, with the first issue being the untouched (and original) version of 'Black Beth: Vengeance Be Thy Name'. The rest of the issues – 'The Magos of Malice', 'The Witch Tree', 'Fairy Tales', and 'The Devils of Al-Kadesh', were created by Alec Worley and his team (artist DaNi and letterer Simon Bowland). The goal in mind wasn't a continuation of Black Beth's story but a slight reinvention of her character. One that could attract the attention of today's young adult readers, while allowing Black Beth to develop in more ways than the first issue could allow.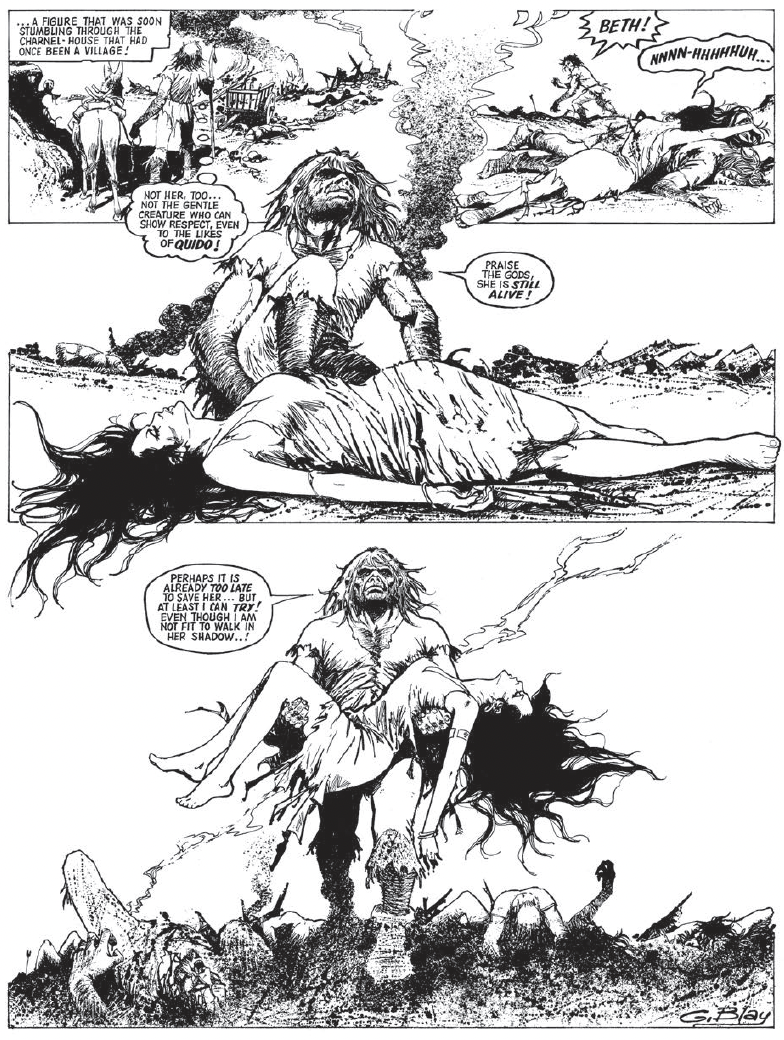 Each issue contains a different story that revolves around Black Beth, her trusted sidekick (Quido), a fortune telling witch, and (of course) an evil villain. The common theme that ties all the stories together, is Black Beth's hatred for all things evil (even though she may be becoming evil herself), and the need to extract her vengeance. This need for vengeance was created in the first issue where her family and village were wiped out by an evil ruler known as Lord Rassau. As hatred consumes (and at the same time heals) Beth, who barely survived the attack. She is reborn, with a new name of the black rage that fills her heart – Black Beth. And this sword wielding, black armor donning, scorned heroine, will let nothing stop her from getting her revenge.
The rest of the issues follow a similar tale. You have Black Beth, you have an evil entity, throw in a bit of sorcery, and watch out for the vengeance. The stories are easy to read but I feel like I am only observing the surface level of the characters. I would love to know more about them and their relationships with each other (especially Black Beth and Quido). For me, the last issue achieved this the best, but it did take a while to get there.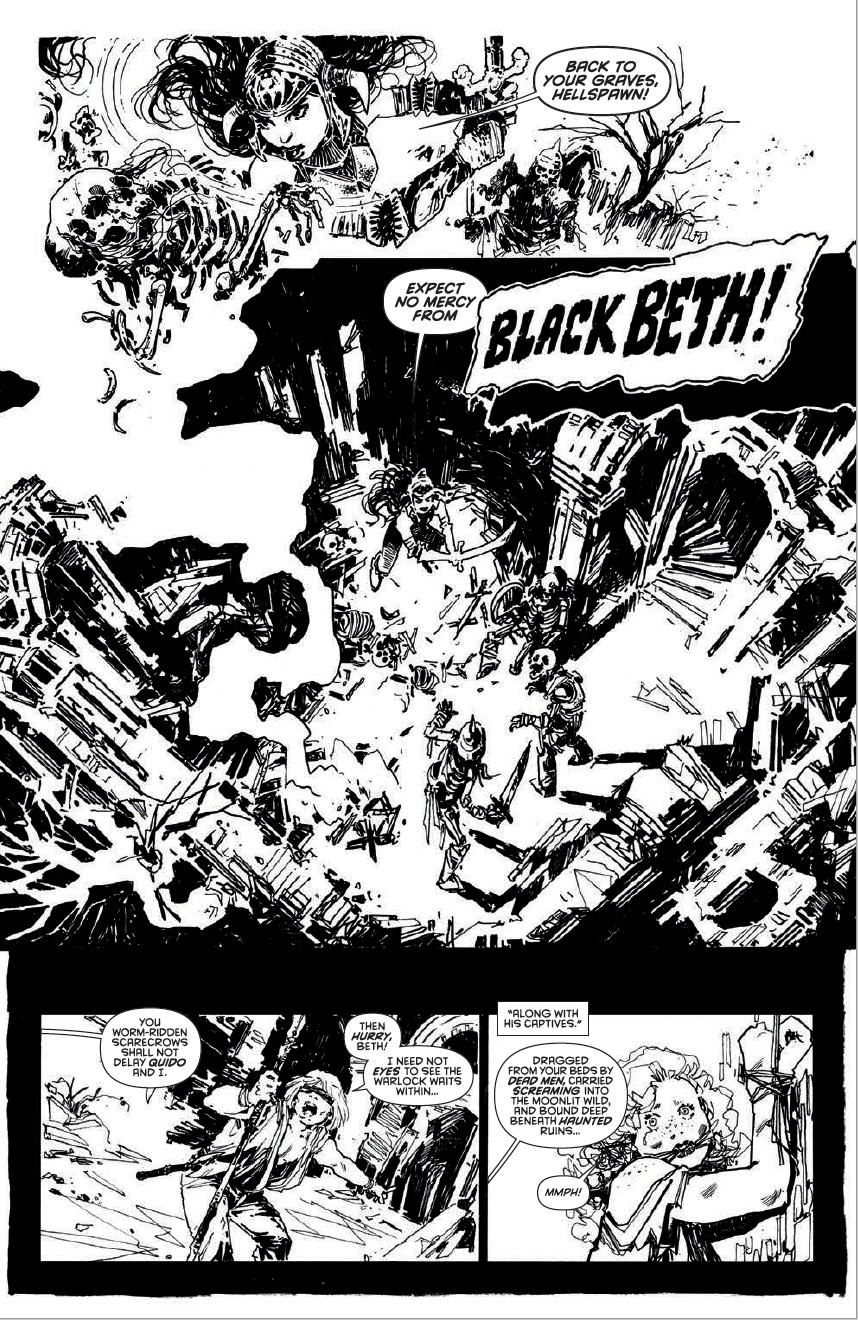 The artwork changes (more like evolves) in each issue, including how Black Beth is portrayed. Gallego's depiction of her comes across more of an older, voluptuous woman. Whereas DaNi, portrays her as younger, less sensual, and slightly more erratic. Quido, is another character that evolves from a hideous and hairy drawf, to a better looking heartthrob of a man.  The art style in the first issue is black and white, has sketchy, fine line work, with lots of background details. This type of style is carried over in the other issues, but the line work has more of a bolder and energetic feel. The last issue (and my most favorite) is the only one that has color. I found it to be most flowing, engaging, and exciting version of Black Beth.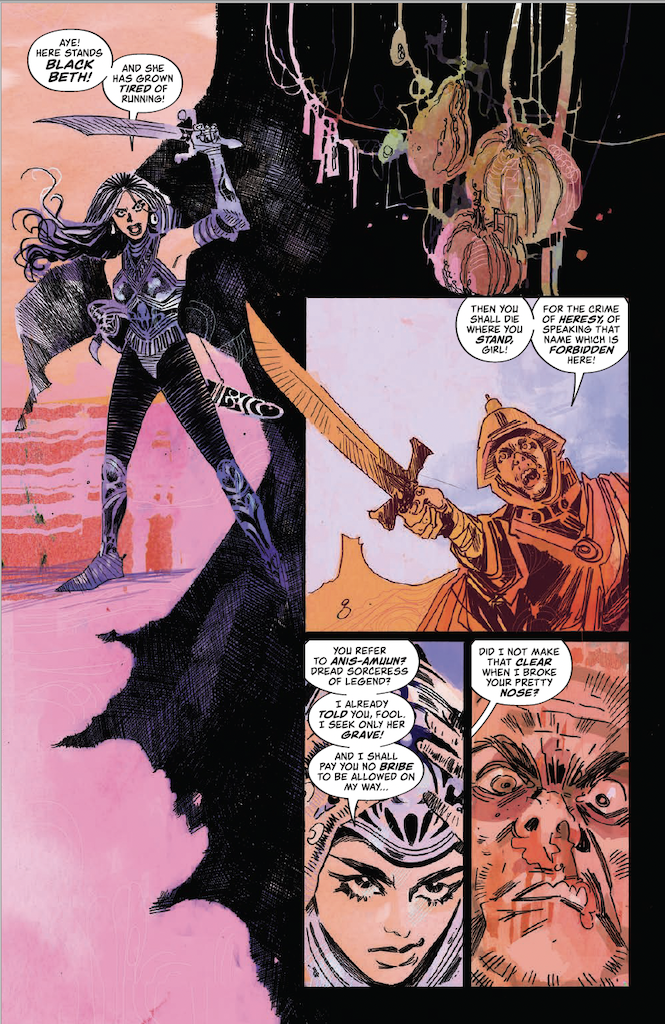 Final Thoughts?
I think it is great that after three decades, Black Beth is back in print and revamped to suit a better audience. I would have to say, the last issue in this collection is my favorite as I really enjoyed the illustration, colors, and storyline, but I also appreciate the origin story too. Alec Worley has done a great job to bring the character back to life. The stories are simple and easy to read, and the artwork is beautiful and creative. My only recommendation would be to add more 'meat' to the characters by expanding their backstories.
Comic Details
Creative Team: Alec Worley (author), Blas Gallego (artist), DaNi (artist)
Release Date: 7th June, 2022
Publisher: 2000AD