Comics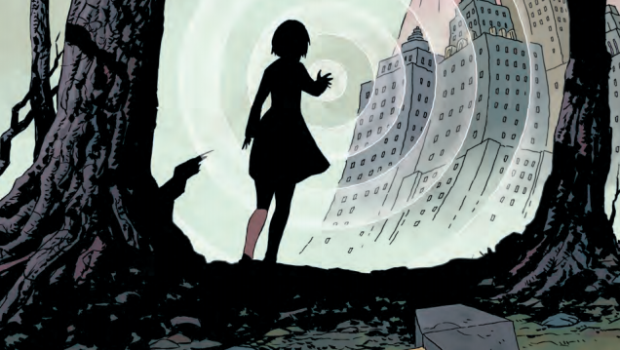 Published on July 25th, 2017 | by Dana Folkard
BLACK HAMMER #11 REVIEW
Summary: Rockwood is a troubled place, hiding dark and unsettling mysteries.
4.5
Filled with pathos and emotion
Something is very wrong with the town of Rockwood. It is a place out of time, that possesses no history, existing in some sort of alternate dimension or place…who really knows? What we do know, is that it's slowly beginning to affect these exiled heroes, as a deep and unsettling sense of unease is slowly beginning to take over.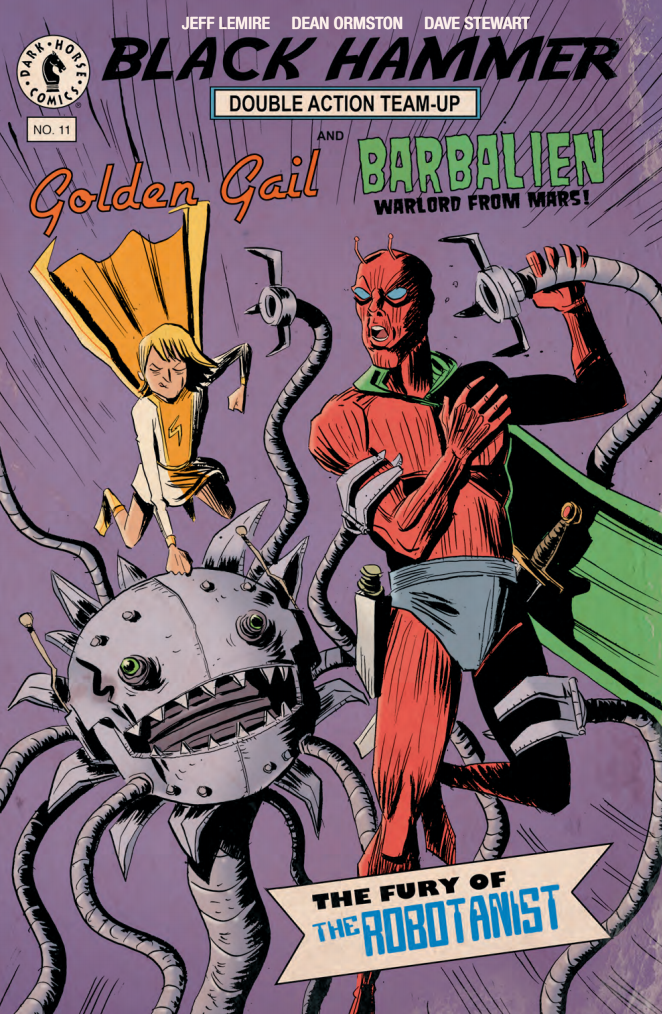 We begin Black Hammer #11 exploring Barbie's past, where he was subjected to hate and ridicule from the various people he encountered throughout his life. We then jump to the present day, where we see Barbie still struggling with the same issues, as he tries to understand Father Quinn's rejection. Angry and frustrated, Barbie decides to revisit the church to confront Quinn on his feelings and the web of lies he is hiding behind. In this issue, Barbie isn't the only one struggling to find a sense of place within the world, as we see Gail spiral into a deep and troubling depression of her own. Gail is going through a harrowing crisis, as she is lost and devastated after Barbie's rejection. She is done and desperately seeking a release from the pain of her tormented life. Back in town, Lucy is deeply troubled by Rockwood, as she tries to grapple with the lurking sense of unease about the place. Something is wrong but she can't quite put her finger on it, and the ominous feeling of dread is getting worse with each passing day. We also see Abe back at the farm where some deputies arrive to question him over the sudden disappearance of Sheriff Earl Trueheart, his lover's ex-husband!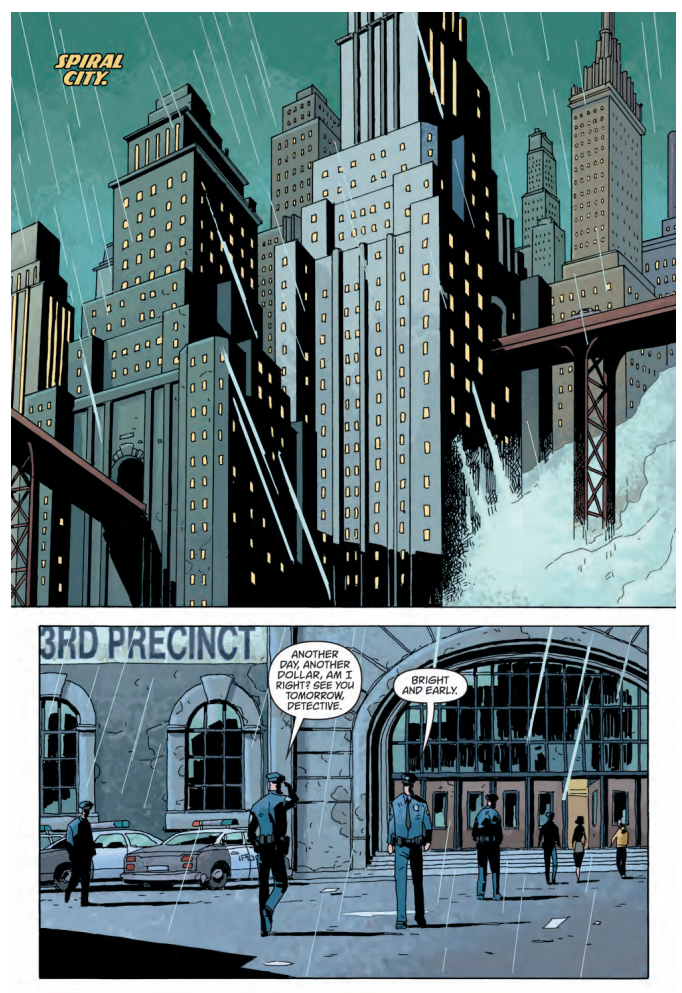 This is a slower-paced issue of Black Hammer, focusing more on Barbie and his inner turmoils, as he tries find a sense of belonging and peace within himself. Barbie has lived his life being an outsider, never being accepted on Mars, Earth and now Rockwood. He has been forced to live two lives, as he hides his true identity and his sexuality for fear of being harassed and attacked by bigots. Barbie feels alone in his life, struggling in isolation, however, he isn't really alone. Gail also struggles with her identity and sense of belonging, and Barbie's rejection of her has tipped her over the edge. Right now, she doesn't feel like her life is worth living, as she spirals into a deep depression. I find that there is something poetic in the way that Barbie and Gail's relationship is growing, as they finally realise that they need one another, and that the only way to survive in this hellish place is through their friendship. This was such a lovely and heart-warming moment, and I loved how Jeff Lemire has developed their relationship throughout this story. Their bond feels natural and organic, and not forced in any way. I'm also loving Lucy and her natural curiosity and nature to question everything around her. She just might be the key to finding a way out of Rockwood and back to Spiral City.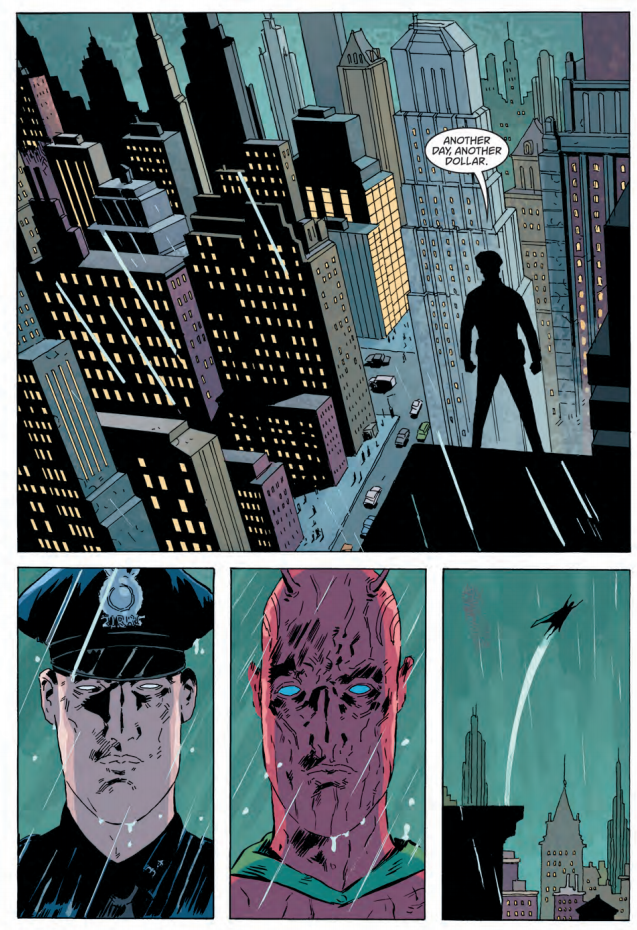 The art, by Dean Ormston, is eerie and haunting. I love his use of heavy shading and dark silhouettes, to frame certain scenes and draw attention to particular details. It gives everything a wonderful graphic quality, enhancing textures and bringing a gritty dynamic to this world. This is a troubled place, and its inhabitants are deeply tormented, which we can clearly see through their anguished faces, that look stressed, disturbed and full of fear. We clearly get a sense of the tonal template that the narrative is intending to capture through Ormston's wonderful art. Colourist, Dave Stewart, frames this gloomy world in murky tones, giving everything an almost dull and overcast appearance. The bright colours are there, but it's almost as if they have been treated with a filter, to tarnish and bring a depressed element to Rockwood. I find this contrasts to the scenes in Spiral City, where the colours are brighter and much more striking, where even the night scenes have a more intense palette.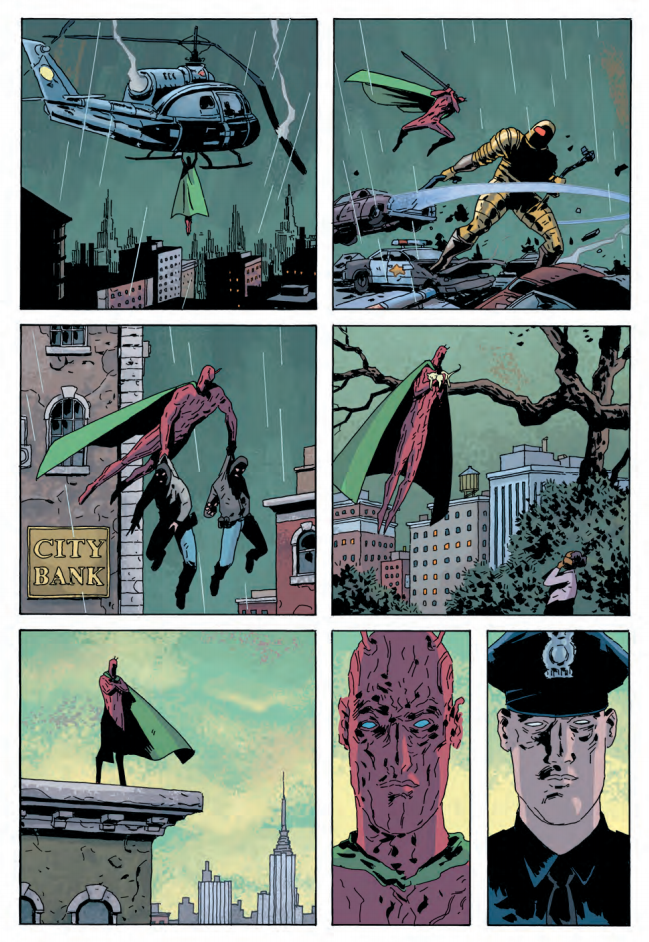 I was sad when I came to the end of this issue, as I didn't want it to end. I really love this story, with its troubled characters, unexpected developments and overall spookiness. This really is an interesting and unique tale, that is illustrated beautifully. Seeing these broken characters suffer in such anguish and pain really does have me feeling for them. I'm also incredibly intrigued by the town of Rockwood, existing like someone's horrible nightmare. It really is a troubled and scary town, and I can't wait until we discover more about what and where this place is.
I'm giving this issue 4.5 out of 5 stars!
---
COMIC DETAILS
CREATIVE TEAM: Jeff Lemire, Dean Ormston and Dave Stewart
PUBLISHER: Dark Horse Comics
PUBLICATION DATE: July 26, 2017
REVIEWER: Dana Folkard