Comics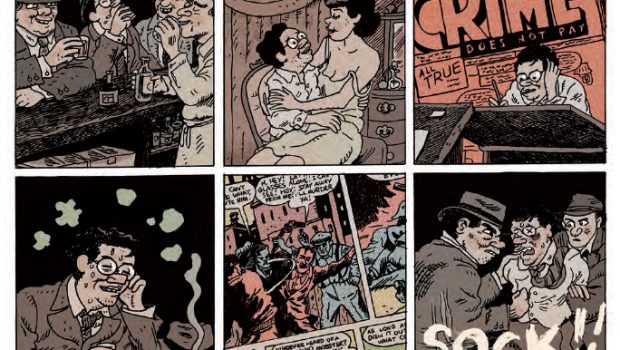 Published on June 8th, 2023 | by Tim Chuma
BLAB! Volume 1 TPB Review (2023)
Summary: Nice idea in theory but too much filler. I like archival material as much as the next person but would not have the cheek to charge money for public domain material.
Anthologies are difficult things to get right as there can be a lot of different stories in them and you have to make sure they all work together. This one has quite a range of different stories but some of these are just public domain that they have put in for padding and don't really fit with the rest of the issue.
There are other books you can get on King Kong and apes for instance which seemed to stick out even more than the reprint of a comic that seems to be in public domain and does not really explain what it is about or fit with the other content.
I did enjoy the stories on Louis Wain, the one about the writer of Crime Does Not Pay and the Beatrix Potter story as they seemed interesting and the artwork was in the style of the topic they were writing about.
While this does have some good parts there is too much filler and I would have liked it to have more original content. I don't mind seeing archival stuff but charging people money for public domain materials is a bit much these days.
Comic details:
Writer: Monte Beauchamp, Noah Van Sciver, Jeffrey Steele
Artist: Noah Van Sciver, Giselle Potter, Ryan Heshka, Greg Clarke
Cover Artist: Ryan Heshka
Publisher: Dark Horse Comics
Published: May 9, 2023