News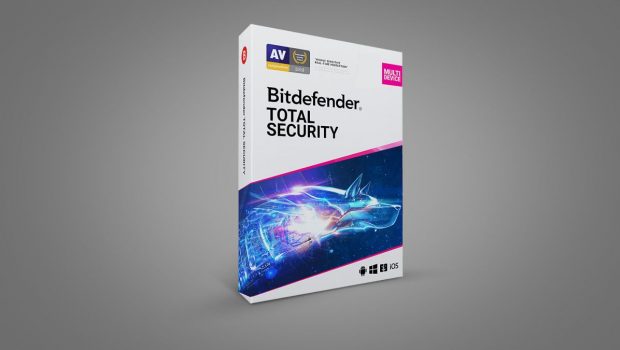 Published on July 14th, 2022 | by Andrew Bistak
Bitdefender Total Security 2022 Review
Summary: Bitdefender Total Security is a very thorough comprehensive internet security suite that offers additional layers to protect all facets of both your computer and private information
Total Indeed! Bitdefender Total Security 2022 is a complete antivirus and internet security suite which allows users to install this comprehensive must-have software on up to five devices. Additionally it works on both PC and Mac (including Android support) with a 1-year subscription with the latter being a standard component to these packages, not just to Bitdefender.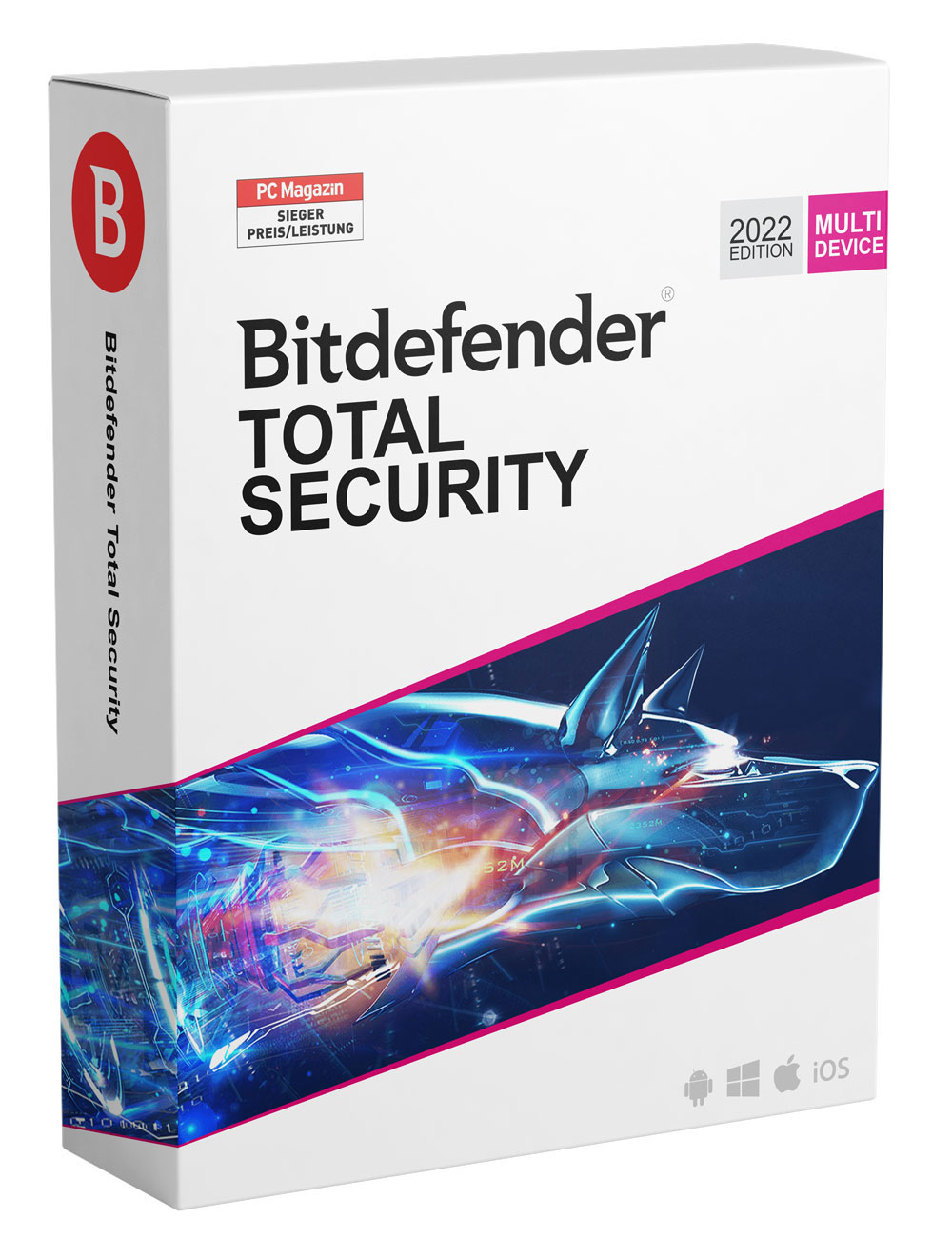 Further adding to your user-experience, Bitdefender Total Security 2022 is optimised for your system and I really like how this company doesn't try and 'upsize' you on extras by those annoying messages built into the some internet security paackages. There is also an OneClick Optimizer which removes junk files, cleans your Windows registry and addresses privacy issues… the end result? A better running PC!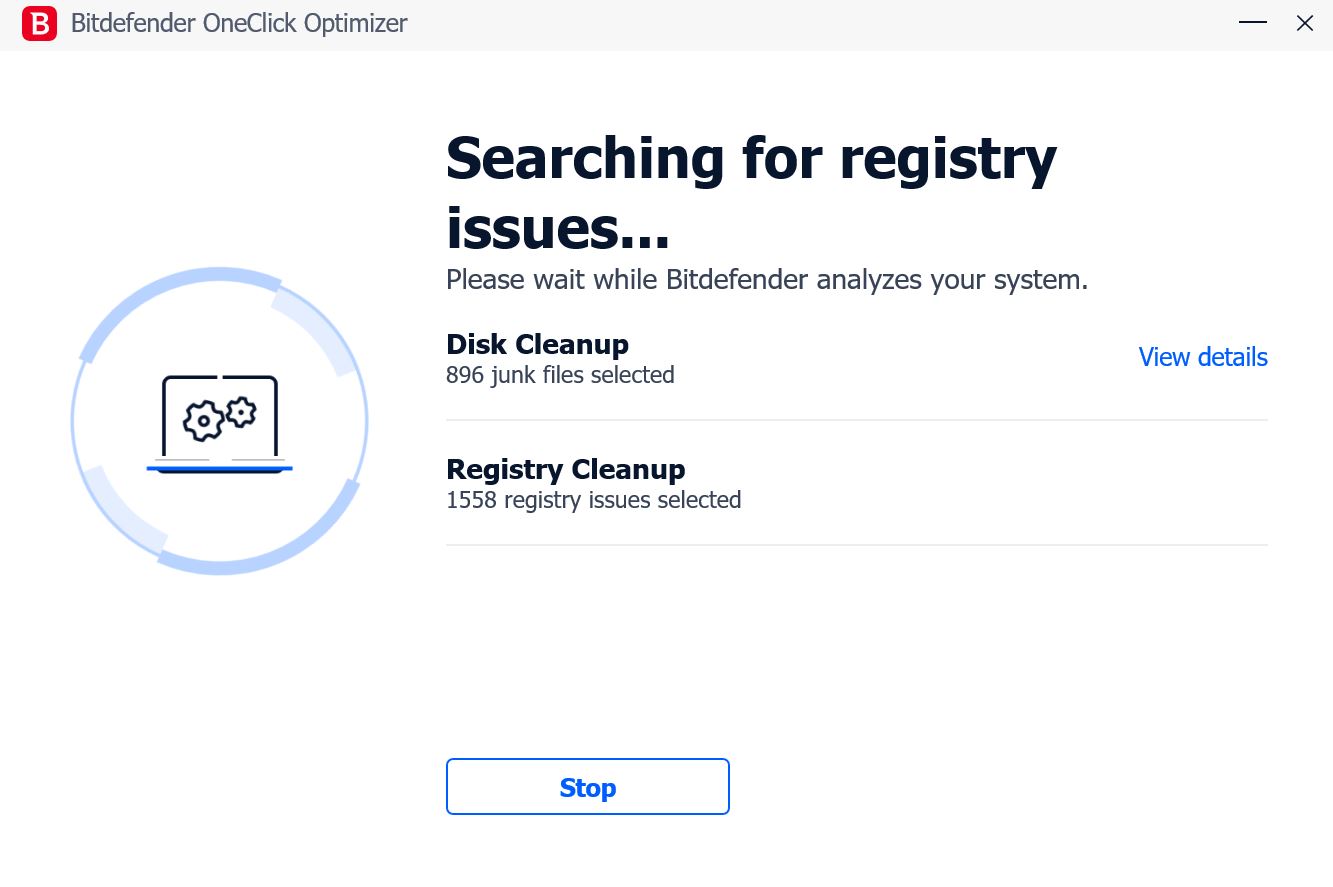 While protecting from the regular cybercriminals that include viruses, Trojans and ransomware, Bitdefender Total Security 2022 is indeed a holistic software package for your PC (reviewed) that includes a wide gamut of features to ensure your computer is well protected. The following list of online threats may not be familiar to most – Malware, ransomware, phishing, spyware, malicious unwanted programs spam, fraud, Wi-Fi sniffing, insecure online shopping, DDoS attacks, botnet attacks & spoofing – however you really don't need to know anything about them as Bitdefender Total Security 2022 silently protects your system from these nefarious internet elements in the background.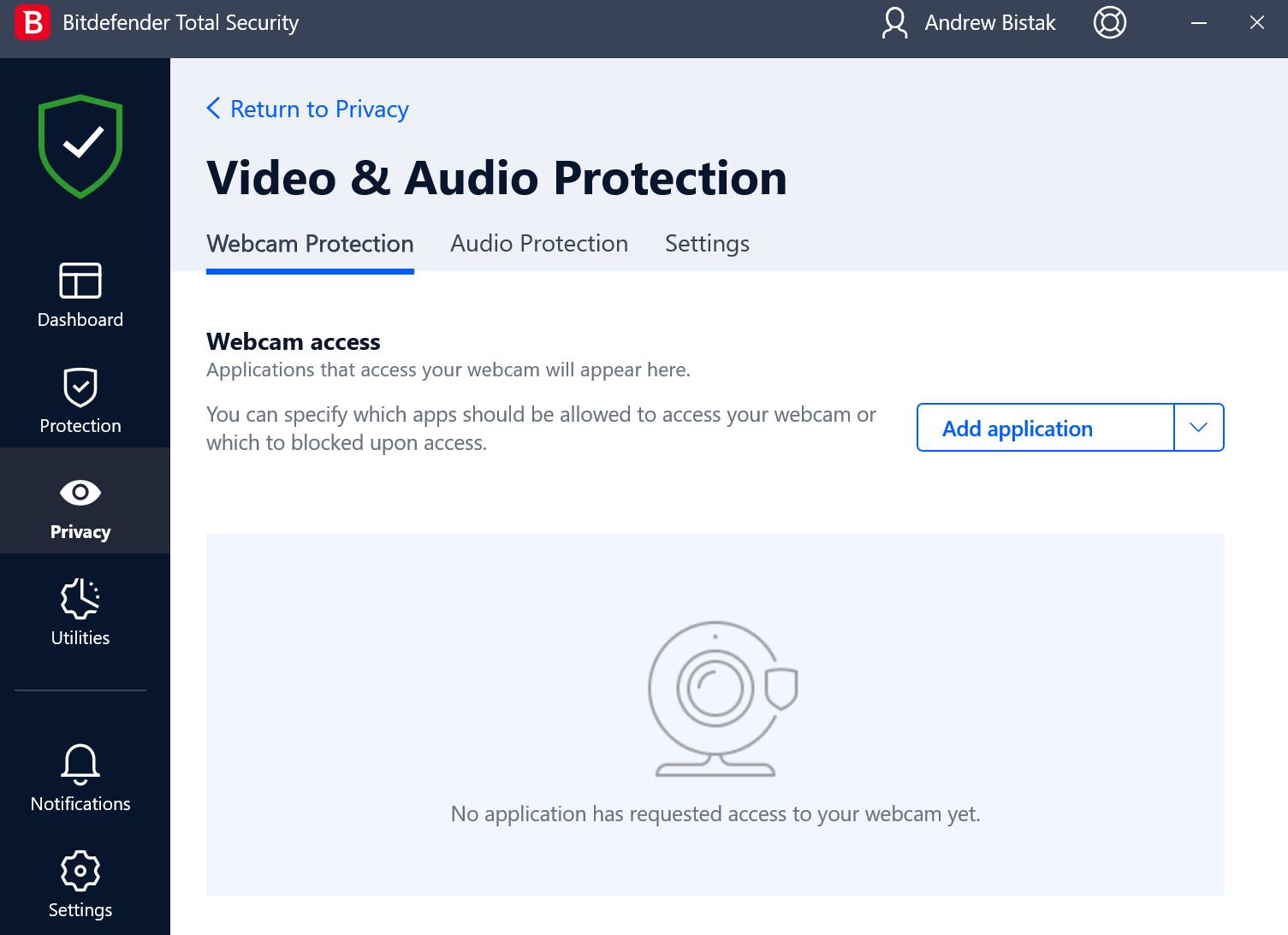 Additional highlights include webcam/microphone protection, Safepay (keeping your banking details secured) and even access to a VPN that gives you 200MB of secured anonymous browsing per day. Further the software will automatically update so again, you can be rest assured that you are always protected from the latest cyber-threats and yes, in our testing, Bitdefender Total Security detected a threat from an external source.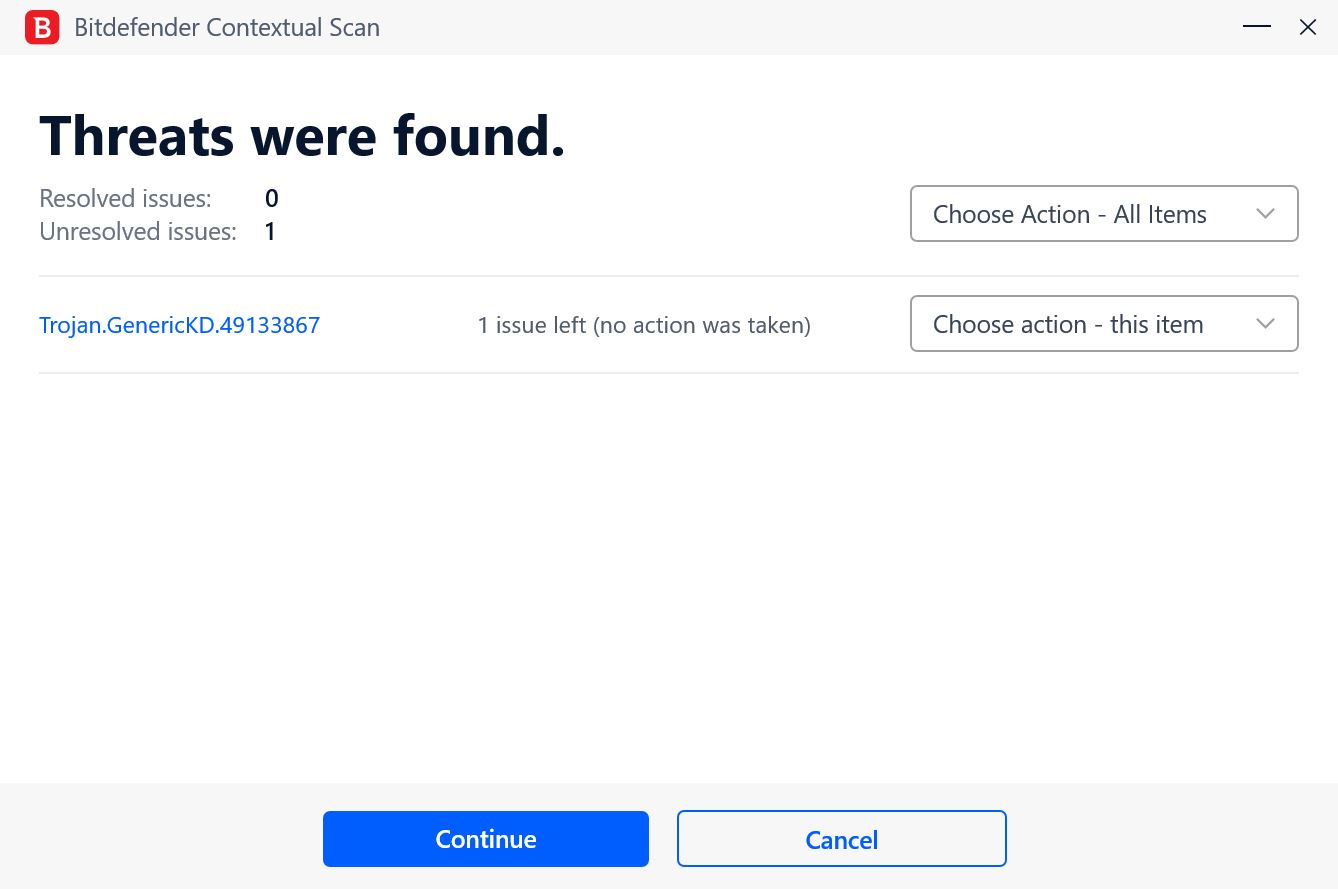 Good riddance Trojan.GenericKD.247119!
Bitdefender Total Security 2022 Highlights
SPEED-OPTIMIZED, CROSS-PLATFORM PROTECTION: World-class antivirus security and cyber protection for Windows (Windows 7 with Service Pack 1, Windows 8, Windows 8.1, and Windows 10), Mac OS (Yosemite 10.10 or later), iOS (11.2 or later), and Android (5.0 or later). Organize and keep your digital life safe from hackers
SAFE ONLINE BANKING: A unique, dedicated browser secures your online transactions; Our Total Security product also includes 200MB per day of our new and improved Bitdefender VPN
ADVANCED THREAT DEFENSE: Real-Time Data Protection, Multi-Layer Malware and Ransomware Protection, Social Network Protection, Game/Movie/Work Modes, Microphone Monitor, Webcam Protection, Anti-Tracker, Phishing, Fraud, and Spam Protection, File Shredder, Parental Controls, and more
NO CREDIT CARD REQUIRED: Subscription does not automatically renew (unless your account was previously set up to do so) or you purchased it from a retailer. For online purchases, you need a credit card and the autorenew is turned on by default
ECO-FRIENDLY PACKAGING: Your product-specific code is printed on a card and shipped inside a protective cardboard sleeve. Simply open packaging and scratch off security ink on the card to reveal your activation code. No more bulky box or hard-to-recycle discs
Parents will be pleased to know that Bitdefender Total Security boasts some excellent parental features to protect their children online from filtering harmful content, the ability to track location and limiting screen time which is a must for school aged children. Add in social network protection, password management plus a file shredder that when matched with the real-time data protection, Wi-Fi security, Bitdefender Total Security 2022 is indeed the whole package.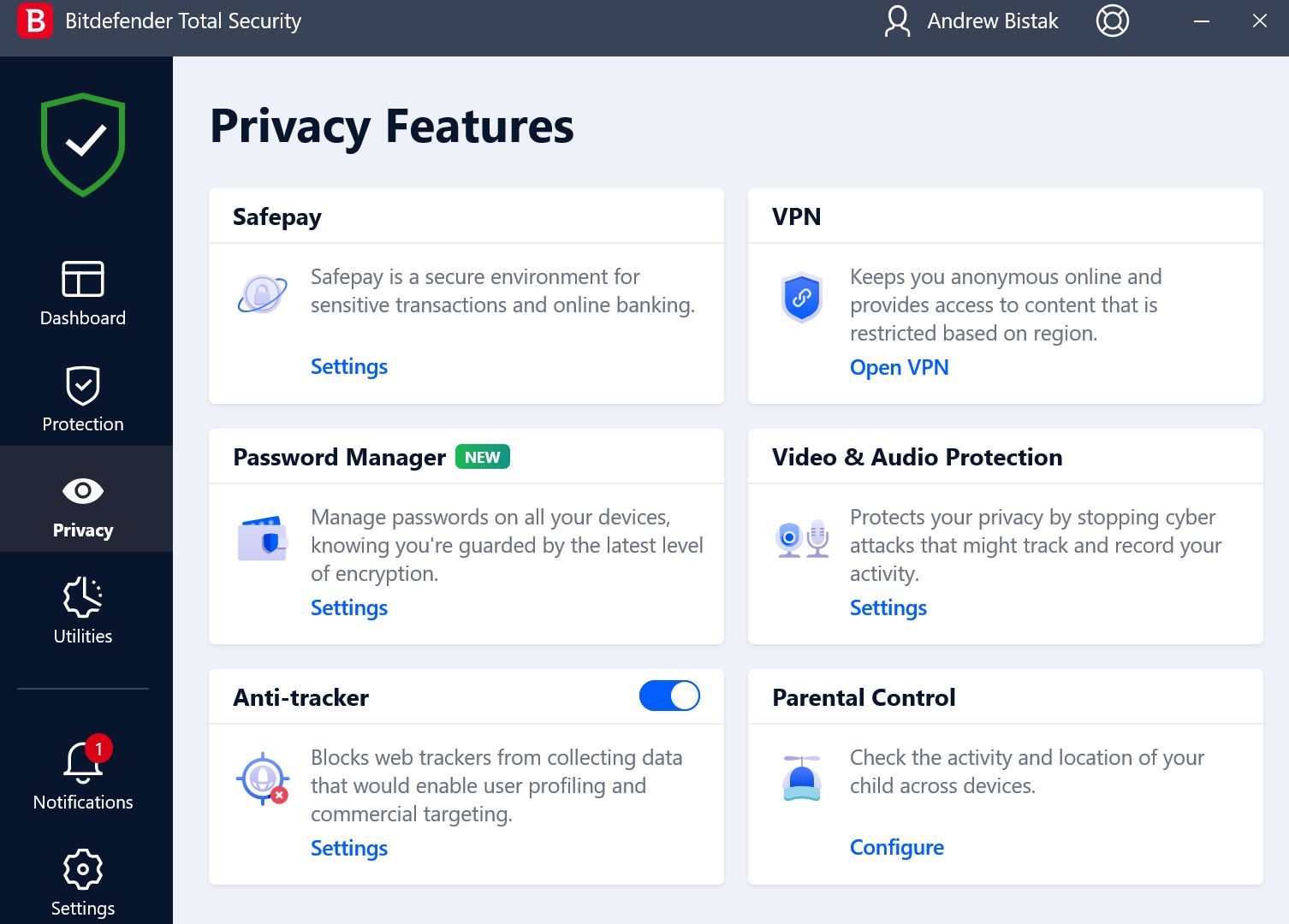 Installation is a breeze and for us, we just needed to create a Bitdefender account, then activate the product key via their web portal which then prompted the install process. If you have another security program installed, Bitdefender will prompt you to remove that program and after a reset, it will complete its installation, including updating its database of security threats. Once installed, the Bitdefender is a well presented internet security suite which offers easy navigation and options for both novice and professional users.
Install Gallery
Best of all and mentioned, Bitdefender Total Security 2022 just monitors quietly in the background and we had no issues whatsoever with the install or day to day running of the program. It should be noted that once installed, our system was performing as usual, even with the new background processes (12 to be precise) for Bitdefender running in the background ,so the company has definitely optimised this security suite for Windows 10. If you're installing on additional devices, Bitdefender makes this process even easier by allowing you to e-mail a person directly with a link that they click on to download, then install.
Another useful features include the vulnerability scan which checks Windows updates, program updates, password strength and any changes to the operating system which ensures your system (and privacy) remains secured.

SPAM! It's the bane of my existence and thankfully Total Security adds another layer to these idiot spammers by ensuring they don't sneak into your main inbox.

Furthermore, Bitdefender Total Security 2022 has a web filtering agent to ensure safe browsing and while the VPN is limited to 200MB per day, it's great to access those pesky airline company websites who fake to you how many seats are left. Add in safepay for internet banking or online auction places such as eBay and again, this package is indeed quite comprehensive. The only drawback is that the VPN is limited to just 200MB a day, however you can upgrade.
Final Thoughts?
From our testing of Bitdefender Total Security, from the installation to everyday running and updates, we cannot fault the product. More importantly, it's easy to navigate and silently protects your system in the background with either no or minimal input from the user. Those tech boffins can also adjust the settings and we also appreciated that the standard settings were not too aggressive as we use remote desktop connections regularly and quite a few internet security programs disable this port that thankfully was not the case for this comprehensive security suite.
Needless to say, it's the TOTAL package and does some with everything you need to keep you, your family and your workplace safe, particularly from cybercriminals trying to steal your personal or banking information. Further, it prevents external sources from accessing your webcam and microphone which is quite a scary throught. The ability to install on 5-devices is also great for families and considering the not-so-new working from home environment, it's definitely a must have security suite to protect your entire network.
Highly Recommended!