Comics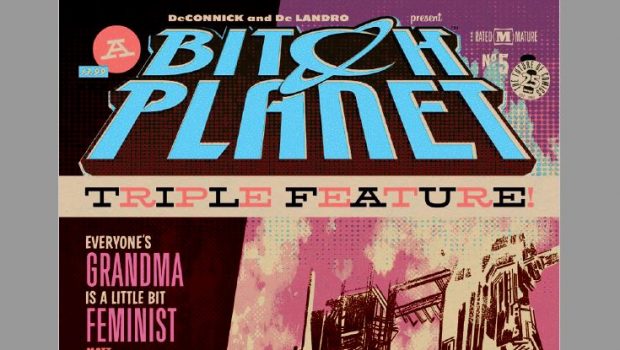 Published on October 31st, 2017 | by Chris O'Connor
Bitch Planet: Triple Feature #5 Comic Review
Summary: Three stories, three chances to tell it like it is or how it could be. Like the Twilight Zone with a social message.
Though I have limited exposure to it… I really like Bitch Planet and what it does. Three short stories, different writers, different artists each grabbing the reader in the short span they have. It reminds me of the Twilight Zone or The Outer Limits, self contained stories that more often than not have a large dose of familiarity but then they throw in some odd quirk that puts everything off kilter. What's even better about Bitch Planet though is that often those stories have a message to them… or at least something that can and should be pondered as something we need to be very mindful of lest our world head in the direction of some of these odd worlds.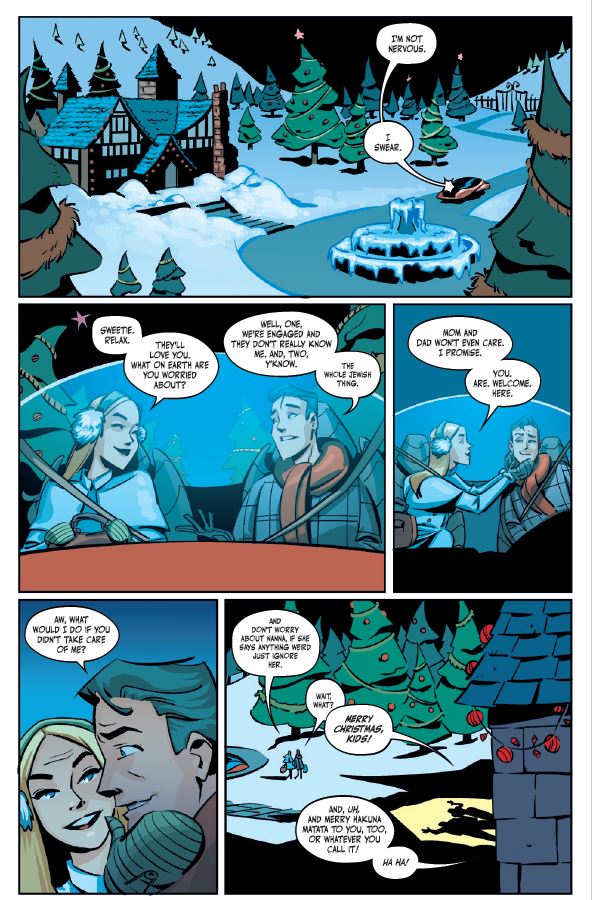 Writing
It can be tricky to try and get across a social message without sounding boring or preachy, yet the writers for Bitch Planet seem to be able to do just that… in fact, not only that but they often manage to draw a few chuckles on the way. My favourite story in this edition is a toss up between the first and last, the grandmother is a scene stealer in the first and the whole take on body image, personality adjustments in the last is quite humourous (I have to laugh because seeing so many people do that can be depressing otherwise).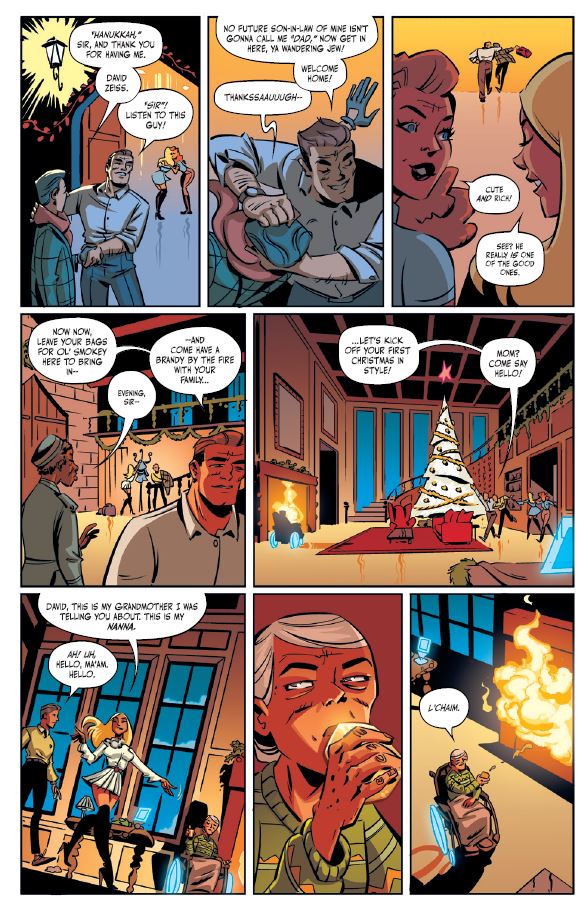 Artwork
There are some lovely images throughout this issue. The first story quite fittingly reminds me of some of the artists from the early days of comics, the solid jaw lines and stereotypical characters. The second story has a more modern, computer aided style to it with a lot of neon colours jumping off the page. The third story actually reminds me of some of the Mad Magazine artists works, I think mostly Mort Drucker.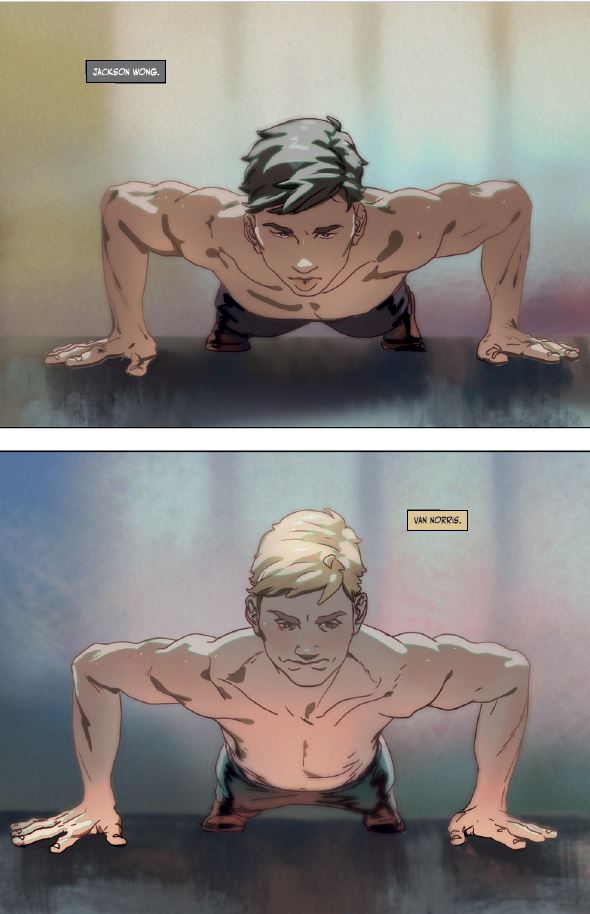 Final Thoughts
It's not uncommon in collections of stories to have some that just don't hit the mark or that fall a bit flat. I'm happy to say (for me at least) that this collection is all hits. I can't really say much about them without risking ruining the twists but each of the stories has a message, a concept to take away and ponder. Sometimes pointing out social issues directly can be too confrontational or come across as too aggressive. What the writers and artists have done with these three stories is draw attention to some elements of society that perhaps need a bit more work, but because they have done so in an "alternate" reality readers don't have to feel threatened or like they are being told off for being complicit… they can instead have a laugh at what seems so absurd, yet somewhere in the back of their mind the connections are drawn and hopefully for anyone who isn't already social conscious enough… they may in future look at situations from a more equality minded perspective. Great work all around.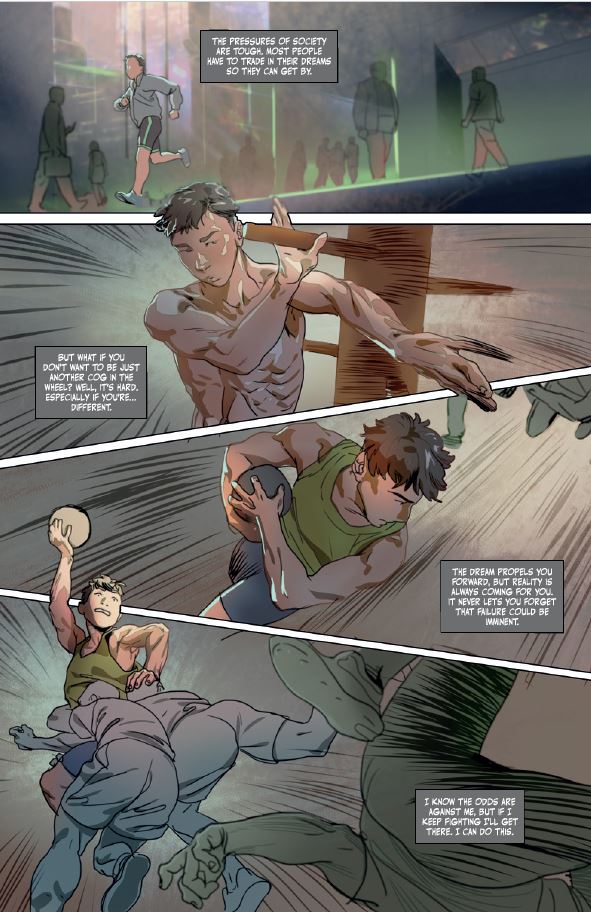 Publisher: Image Comics
Writer: Matt Fraction, Nyambi Nyambi, Bassey Nyambi, Alobi, Jon Tsuei
Artist: Elsa Charreterier, Chris Visions, Saskia Gutekunst
Cover Artist: Valentine De Landro
Genre: Comedy, Science Fiction
Format: 32 Pgs, FC, Paperback
Release Date: 18th October, 2017