Films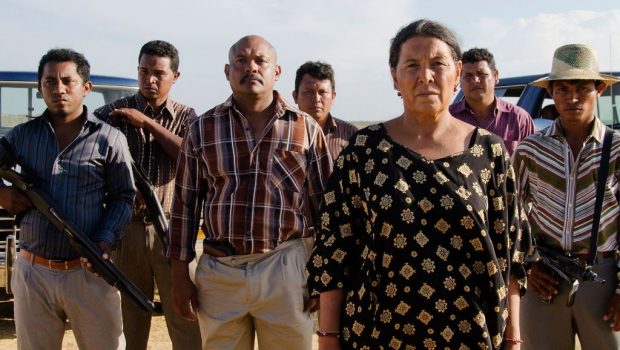 Published on October 1st, 2019 | by Damien Straker
Birds of Passage (Pájaros de verano) – Film Review
Reviewed by Damien Straker on the 1st of October 2019
Palace Cinemas presents a film by Cristina Gallego and Ciro Guerra
Produced by Cristina Gallego and Katrin Pors
Screenplay by Maria Camila Arias and Jacques Toulemonde Vidal
Starring José Acosta, Carmiña Martínez, Natalia Reyes, Jhon Narvaez, and Greider Meza
Music by Leonardo Heiblum
Cinematography David Gallego
Edited by Miguel Schverdfinger
Rating: MA15+
Running Time: 125 minutes
Release Date: the 3rd of October 2019
A challenging aspect of cinema is viewing a familiar genre through the viewpoint of a foreign culture. The story tropes we have become accustomed to are reshaped by unique and rarely seen traditions. This subversive and revisionist form is apparent in the Colombian crime drama Birds of Passage. Its co-directors, Cristina Gallego and Ciro Guerra, describe film as 'a form of transportation. It has the power to take us to places where people see life and the world in a way that is quite opposite to ours'. This illustration of cinema perfectly underlines how Birds relocates us to a unique place in history to tell its story. While its style is initially disorientating, the longer we are immersed in its authenticity, realism, and sense of time, the clearer its compelling narrative becomes.
The film is divided into several chapter exploring what is called the 'Bonanza Marimbera'. This was a period in the 1970s and 1980s in Columbia that involved the Guajira Desert and the start of the marijuana industry. It is about an Indigenous group called the Wayuu people. They are presenting a woman named Zaida (Natalia Reyes) in a unique tribal ceremony that takes place in a circle. One of the men who wants to be her suitor is Rapayet (Jose Acosta). He needs to present her and the tribe's matriarch, Ursual (Carmina Martinez), with several animals but cannot afford them.
To raise money, he and his friend, Moises (Jhon Narvaez), become involved with the drug trade, which includes selling drugs to American missionaries. Each chapter sees the story press forward in time. It explores the rapid expansion of their drug empire but also how their personal bond is quickly strained. Another issue is the tension sparked by Leonídas (Greider Meza), a young reckless family member. His dangerous behaviour causes friction with a rival clan. The story is sometimes interrupted by dream sequences and folk songs too that foreshadow the inevitable destruction. For example, one of the songs a man sings compares marijuana to a locust plague.
The filmmakers previously collaborated on other unique movies, such as Embrace of the Serpent (2015), but only as producer and director. Now they are filming together and have described Birds as their first incursion into 'genre cinema', mainly the gangster genre but also the Western, Film Noir, and, most vividly, a Greek tragedy. They argued that the culture they are depicting lives many of its codes like a gangster's world. However, they wanted to explore a deeper message beyond glorying power and violence, which is a trap that even great filmmakers, such as Martin Scorsese, have succumbed.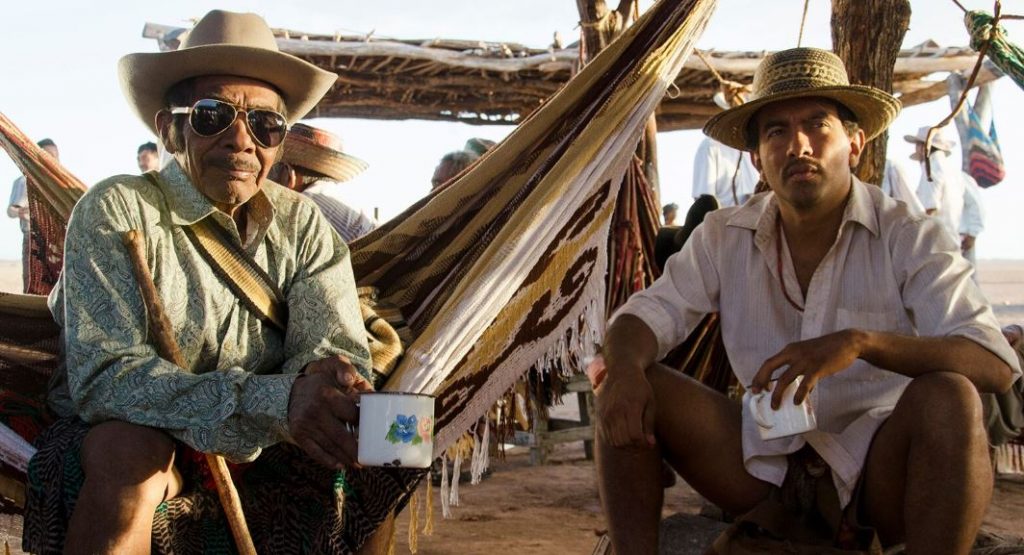 Cristina Gallego and Ciro Guerra have stressed that it was a very difficult shoot to dramatise the gangster codes. The area where Birds was filmed, the Guajira desert, is difficult terrain with severe weather, such as sandstorms and thunderstorms. It led to the destruction of several film sets. The filmmakers suggested it was also tricky casting the right actors in the production process. There are no professional actors who can speak the Wayuu people's language. Instead, actors who came from the Guajira Region and non-professional actors who were residences of the Wayuu People of the Guajira region were hired. Through these challenges, Gallego and Guerra have assembled a completely authentic rendition of this passage of time where the actors, both major and minor, ring true with naturalistic performances.
Once we grow accustomed to the strange rituals, Birds emerges as a compelling crime epic. Comparisons will inevitably be made to Scorsese's crime tragedies with Casino (1995) being a fitting cinematic companion. What is dramatised here is how the accumulation of money and power disintegrates people's lives, their humanity, and decency. These are not new themes but seeing them within the context of a unique setting and its customs revitalises them. There are moments of great power, such as when Rapayet and a rival have a standoff at a party, or when Leonídas starts losing his mind. There is an unforgettable scene is where he throws money at a man to make him eat dog shit. It perfectly encapsulates how twisted someone can become when corrupted by money.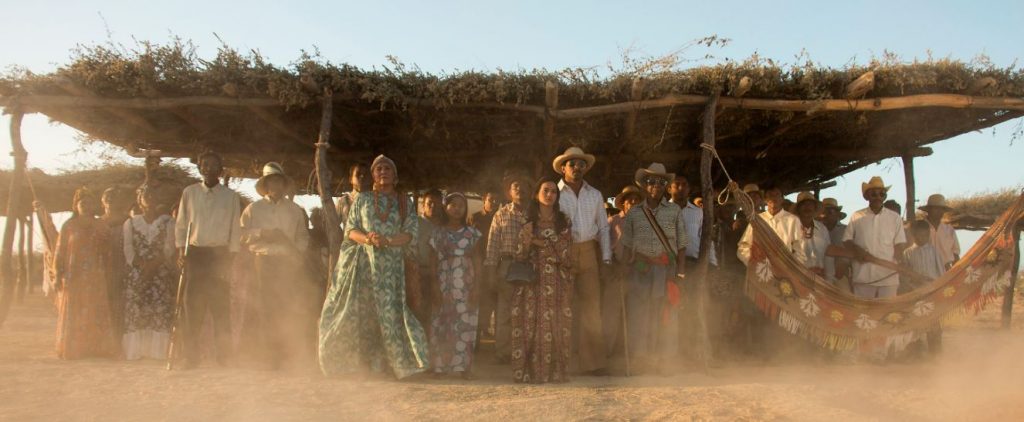 There are memorable cinematic images too, such as seeing the isolated village in the hot desert and also a compound coming under fire by assault weapons and rockets. The village acts as a reminder of the tribe's humble beginnings. Outside of the violence, there are other unique sounds and images relating to cultural practices of the period. The sounds of the women wailing at a funeral makes a memorable impression and so too does a strange scene where a body is dug up and the bones are wiped clean. What is fascinating about these scenes of grief, including the dream sequences, is how aware or conscious the Wayuu people are of death but also how casual they are about undertaking violence and revenge. One man is so driven by revenge that he trades his entire fortune to pursue it.
If there is a shortcoming with the film, it is initially challenging to determine how the family ties fall into place. It requires us to think carefully about how the different characters relate to one another. Although this would be an issue possibly resolved on a second viewing. Birds remains challenging because it redresses classic themes and the gangster genre within customs rarely been seen before. The film is dizzying but also rewarding because we are immersed in a unique culture that mirrors and enhances stories once only visible in the mainstream.
Summary: The film is dizzying but also rewarding because we are immersed in a unique culture that mirrors and enhances stories once only visible in the mainstream.