Films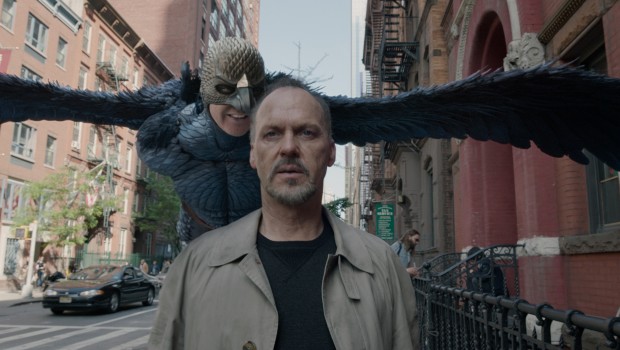 Published on January 7th, 2015 | by Damien Straker
Birdman or (The Unexpected Virtue of Ignorance) – Film Review
Reviewed by Damien Straker on January 7th, 2015
20th Century Fox presents a film by Alejandro González Iñárritu
Produced by Alejandro González Iñárritu, John Lesher, Arnon Milchan and James W. Skotchdopole
Written by Alejandro González Iñárritu, Nicolás Giacobone, Alexander Dinelaris, Jr. and Armando Bo
Starring: Michael Keaton, Edward Norton, Zach Galifianakis, Emma Stone, Andrea Riseborough, Amy Ryan, Naomi Watts and Lindsay Duncan
Music by Antonio Sánchez
Cinematography Emmanuel Lubezki
Edited by Douglas Crise and Stephen Mirrione
Running Time: 120 minutes
Rating: MA15+
Release Date: January 15th, 2015
American movies are still breathing. It merely took a special film like Alejandro Gonzalez Inarritu's Birdman to reinvigorate them. It's a film no one expected but one for which we're utterly grateful. It's a hysterically funny and brutal assessment of American movies and stardom, paired with a philosophical journey of existence, where the self dissolves once unsatisfied by love and artistry. We are surprised because Inarritu has never made a film like this before. The films he has directed, including 21 Grams, Babel and Biutiful, are generally realistic, moody and highly dour efforts. Birdman is unique to his filmography given its high energy levels, comic tone and inseparable combination of fantasy and reality. Spearheading the film's cast, Michael Keaton provides crucial autobiographical elements to the thematic content. The film is triumphant, soaring with comic energy and stimulating us with its plethora of ideas. These qualities are also presented with fine craftsmanship, confirming its filmic sophistication. I laughed frequently watching the film and I have thought long afterwards about its deepest meanings.
Twenty years ago Riggan (Keaton) was the star of the superhero trilogy Birdman. Since then his life has fallen apart. He's tired and grey and distanced from his daughter Sam (Emma Stone), who's left rehab and now working as his assistant. Riggan is separated from Sam's mother Sylvia (Amy Ryan) and told by his current girlfriend Laura (Andrea Riseborough) she's pregnant. He makes sure to ask if it's actually his child. He juggles these problems in a New York theatre house while assembling an adaptation of Raymond Carver's short story collection What We Talk About When We Talk about Love. His lawyer (Zach Galifianakis) is worried about his welfare and the state of the play, particularly early reviews as a theatre critic (Lindsay Duncan) is determined to destroy its reputation. Riggan's woes continue when an actor is knocked out during rehearsal and replaced by Mike (Edward Norton), an insanely meticulous method actor determined to make his mark. He's a friend of one of the female cast members, Lesley (Naomi Watts), because they're sleeping together. Meanwhile, Riggan is convinced he has special powers and haunted by the voice of his Birdman character, who tries persuading him to ditch the play and make another sequel.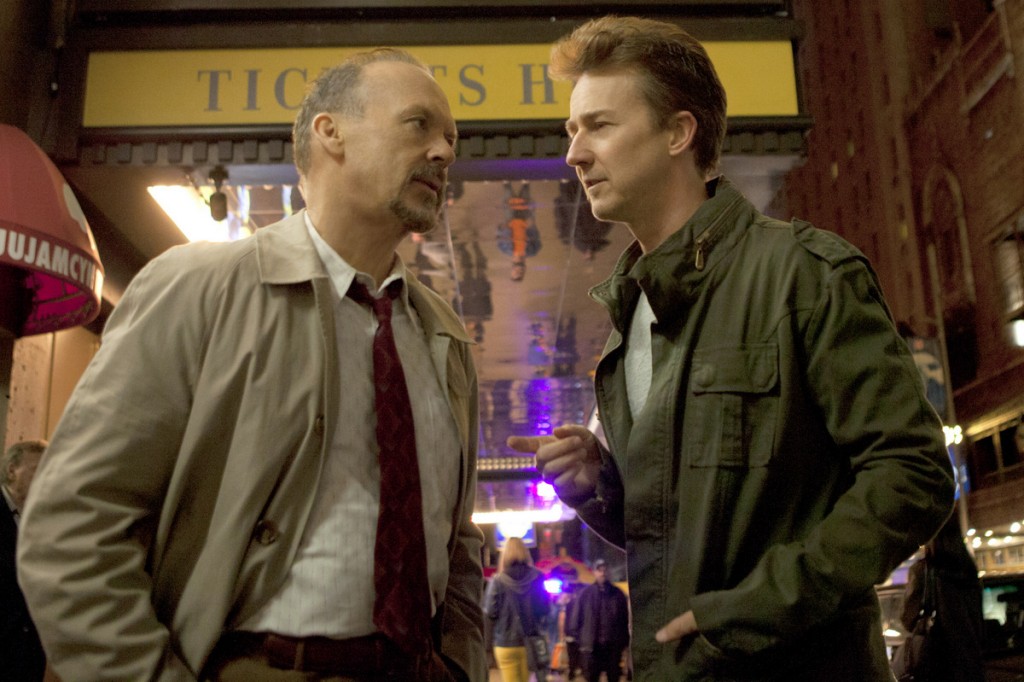 There's much to absorb but Inarritu arranges the chaos through sharp pacing and an upbeat tempo. The film moves like a bullet. Filmed in the St. James Theatre, the acceleration takes the form of a French farce. Characters move in and out of rooms, between passageways, talking to each other and remaining constantly in motion. Under the guise of cinematographer Emmanuel Lubezki (The Tree of Life, Gravity), the film's major stylistic idiosyncrasy is photographing scenes in long, single takes without cutting. It is a technique comparable to Alfred Hitchcock's Rope (1948). We suspect the cuts are hidden by the deep shadows of the passageways. The fluidity of Lubezki's camera allows time and space to continuously unfold, so scenes flow into each other with seamless clarity. The duration of the tracking shots stresses each character's desire to remain artistically and personally relevant in an overexposed, contemporary world of surveillance and social media. The stylisations further compliment the film's self-imposed identity crisis. We're watching a film, shaped like a play, set around a stage production. The formal composition is metafictional, underlining Riggan's artistic dilemma: whether to define his existence by make a risky highbrow stage production or return to an overblown, bankable blockbuster franchise.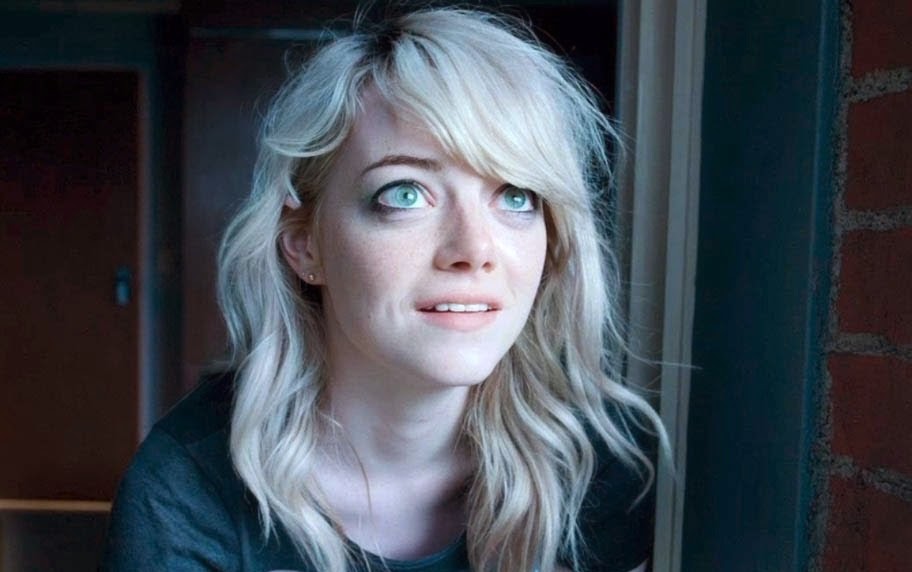 The subject of Inarritu's discourse, approaching the human condition, is hugely ambitious. Each character longs to be loved, either through stardom or intimately by grappling with their feelings for each other. Mike is borderline psychotic in his obsession for realism. But he also reveals sexual insecurities to Sam, highlighting personal and professional fears until he can function away from the stage and the spotlight. In a lesser film the other side characters might not have internal registers but here we learn of their desires and fears, like how Broadway is Lesley's childhood dream and she fears people like Mike aren't taking her seriously. Riggan himself is a bumbler but a major source of the film's complexity. The cast jokingly said he's modelled on Inarritu. He's frequently troubled by the fluctuation of his ego and confidence. He's tempted by the voice of his Birdman character, a voice of artistic doubt and consciousness, to return to mainstream cinema because of the money and his superiority. I think the voice also parodies Christian Bale's gravely Batman alter ego. Riggan also believes the play will make himself culturally and personally relevant to the public and to others like his daughter Sam. His powers and his self-loathing and desire to be loved again, make him both inhuman and ordinary. He is 'bird-man'.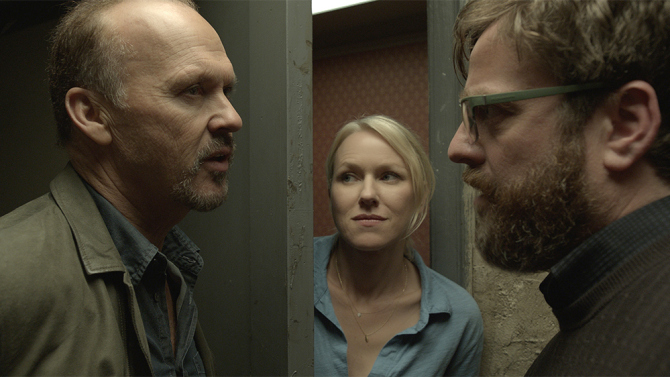 Birdman's subtitle further alludes to a dilemma about knowledge. Every scene asks whether it's better to live in ignorance or be conscious of what our friends and enemies think about our existence. One of the film's best moments isn't comic but a dramatically charged clash between father and daughter. When Riggan confronts Sam about relapsing she launches into an explosive tirade about how he doesn't matter. Filmed in an uncut close-up shot, it's a stunning monologue, which erupts over as little as a joint. Was it worth the argument? There are also two highly cinematic set pieces where fiction and reality forge an unbreakable grip over Riggan's life. The first of which is a hysterical vision of Riggan's worst fears about stardom, surveillance and social media. I think it's destined to become a classic sequence in cinema. In a later set piece, a deliberately bombastic sequence of special effects, Inarritu raises a welcome middle finger to the state of overblown superhero films. Whether we know these two sequences are real or imagined doesn't matter. We're immersed in a funny, comic-tragic mirror of celebrity and filmmaking. Birdman succeeds in using dry, low-key humour and then a larger cinematic scale to paint targets on cultural staples.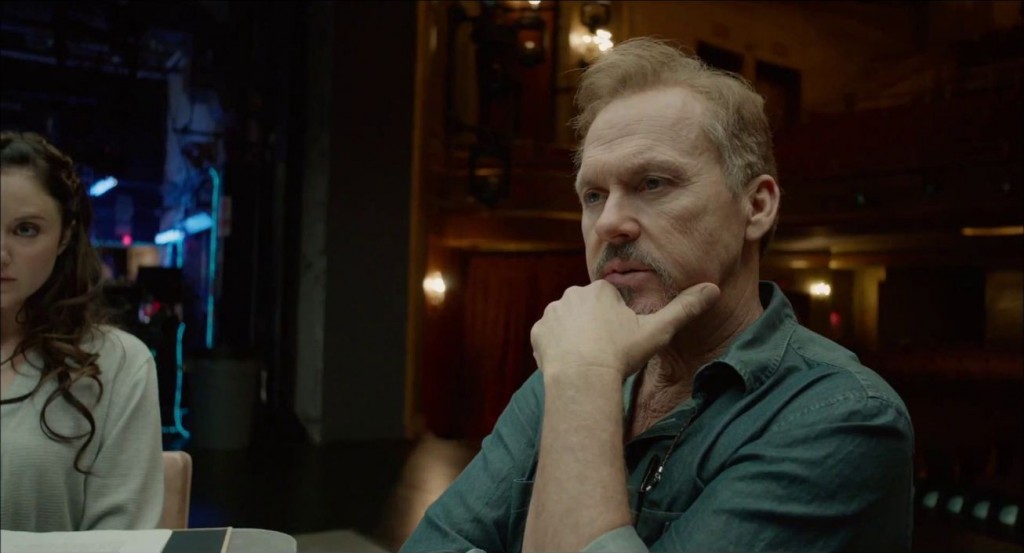 The screenplay overflows with hilarious industry jabs, self-deprecating humour and is generous to all the actors. Much has been said about Keaton's casting and the parallels between his work in Tim Burton's Batman. He contrasts his deadpan acting style and sharp comic timing with fits of rage. All of the supporting players are given their own moments of brilliance. Perhaps the most surprising is Edward Norton's highly impressionable performance, whose energy, madness and humour might land him a Best Supporting Actor Oscar. I would have liked to have seen him late in the film and another Sam monologue but it's a minor criticism. The film itself will have to overcome Richard Linklater's Boyhood to take top honours. Both movies encompass the relationship of fiction and reality but in different ways. In Boyhood the distinction is clear. Ellar Coltrane grows before our eyes, but in a fictional story. It is a tribute to personal growth in the Western world and a celebration of individualism. Birdman refuses to offer such transparency. The self doesn't exist. No one can disprove Riggan doesn't have superpowers or whether key sequences are real or imagined. The self is as elusive as the purpose of life's existence. If the principle of art and cinema is to evoke discussion, Birdman's ambiguousness is complete. Admittedly, I was puzzled by the film's ending. In reflection, the final image perfectly supplements the idea of fleeting knowledge. We see a glowing expression of happiness on a character's face, glimmering luminously from an open window, with the object of their gaze deliberately omitted. We leave smiling too, looking back on a happy ending. Or so we think.
Summary: It's a film no one expected but one for which we're utterly grateful.