Games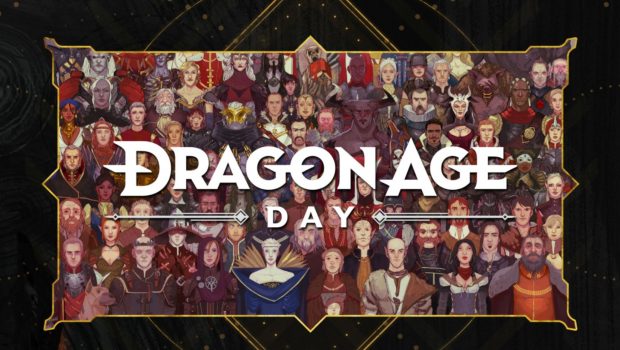 Published on December 7th, 2021 | by Adrian Gunning
BioWare Joins Community to Celebrate All Things Dragon Age
BioWare Joins Community to Celebrate All Things Dragon Age: Check out the official news below:
We are blown away that all of you celebrate Dragon Age Day every year and appreciate everyone that does. Dragon Age Day launched unofficially by fans, for fans, in the Fall of 2018 by Teresa "ImaSithDuh" M, with a small team of founders also including Angela Mitchell, Savvy B., and Alistair SM James, as well as former participants Ghil Dirthalen and Andrastini. We really appreciate the team behind Dragon Age Day for bringing us all together while supporting inclusivity and accessibility with a contribution to Able Gamers charity in the process!
This day belongs to you, our awesome community. In that spirit we want to celebrate with you as fellow fans, while spotlighting your unique and imaginative contributions to a world we all love. All day we'll be showcasing your amazing original creations on social, dropping new Dragon Age™ merch on Dark Horse Direct, Gaming Heads, and the BioWare Gear Store, as well as giving away plenty of gift cards. Tag your posts on Twitter using #BioWareGiveaway for a chance to win. Apex Legends™ has also gotten in on the fun with a Dragon Age themed Highland Ravager Weapon Charm available to EA Play members to claim anytime between December 2, 2021 and January 4, 2022.
Additionally, the Dragon Age Day team will be hosting events including charity rewards on sale from Dragon Age fan artists, 24+ hours of Twitch Livestreams all day today, writing, art & meme prompts and challenges, and videos spotlighting personal insights from the Dragon Age fan community (this year's question: "Who is your favorite Dragon Age Companion/Character, and Why?). You can also view the full list of activities here.
We are continuously amazed by the passionate, diverse, inspiring, and creative community that has come together to join us in the land of Thedas. We are humbled by the ways in which you have expanded and celebrated the world of Dragon Age. From captivating fan fiction, beautiful character art, and cutting edge cosplay to themed weddings, birthdays, tattoos, and even baby names, the world of Thedas has extended beyond the games and is now it's own living breathing place embodied by all of you. We can not thank you all enough for your continued support and love for the franchise. It is what inspires us each and every day to continue to build new worlds, characters, and stories for you to explore.
Speaking of building new worlds and stories for you to explore, we want to let you all know that we're still hard at work on building the next single-player focused experience for Dragon Age. We're excited for next year when we can talk more about what we're working on. Until then, we'll leave you with two new short stories from the world of Dragon Age!
Thank you all for continuing to take this journey with us.
-The Dragon Age Team