Games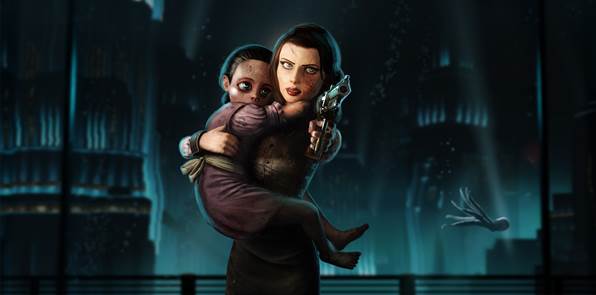 Published on March 26th, 2014 | by admin
BioShock Infinite: Burial at Sea – Episode Two now available
Irrational Games delivers its final episode and concludes the story of BioShock Infinite and Burial at Sea
Sydney, Australia – March 26 2014 – 2K and Irrational Games announced today that BioShock® Infinite: Burial at Sea – Episode Two is downloadable* in all available territories** on the PlayStation®3 computer entertainment system, Xbox 360 games and entertainment system from Microsoft and Windows PC starting today.
BioShock Infinite: Burial at Sea – Episode Two, developed from the ground up by Irrational Games, is the final content pack for the award-winning BioShock Infinite, and features Elizabeth in a film noir-style story that provides players with a different perspective on the BioShock universe.
"I think the work the team did on this final chapter speaks for itself," said Ken Levine, creative director of Irrational Games. "We built something that is larger in scope and length, and at the same time put the player in Elizabeth's shoes. This required overhauling the experience to make the player see the world and approach problems as Elizabeth would: leveraging stealth, mechanical insight, new weapons and tactics. The inclusion of a separate 1998 Mode demands the player complete the experience without any lethal action. BioShock fans are going to plotz."
*BioShock Infinite is not included in this add-on content, but is required to play all of the included content.
**BioShock Infinite: Burial at Sea – Episode Two will be available in Japan later this year