Games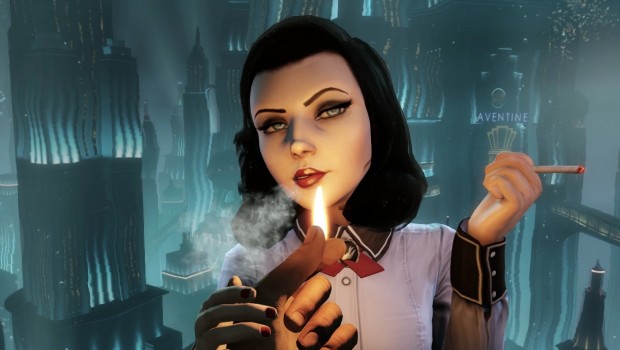 Published on November 13th, 2013 | by Admin
BioShock® Infinite: Burial at Sea – Episode 1 Available for Download Starting Today
Return to Rapture in a story that brings Booker and Elizabeth to the underwater city
on the eve of its fall from grace
Sydney, Australia – November 13, 2013 – 2K and Irrational Games announced today that BioShock® Infinite: Burial at Sea – Episode 1 is available for download worldwide* on the PlayStation®3 computer entertainment system, Xbox 360 games and entertainment system from Microsoft and Windows PC starting today.
BioShock Infinite: Burial at Sea – Episode 1, developed by Irrational Games, is the second add-on content pack for the award-winning BioShock Infinite, and features Booker and Elizabeth in a film noir-style story that places them in a shining Rapture on the eve of its fall from grace.
Game Informer recently called BioShock Infinite: Burial at Sea – Episode 1: "…the DLC we've been waiting for." Destructoid stated: "…I loved it so much that it makes me wonder why it's not a standalone game." IGN concluded: "It feels damn good to be back in Rapture."
BioShock Infinite: Burial at Sea – Episode 1 can be purchased separately for $20.49 or as part of the BioShock Infinite Season Pass, which is priced at $29.99. The Season Pass, which is available for purchase via online marketplaces on all available platforms, contains $45 of playable content for MSRP$29.99 including both Burial at Sea episodes, the previously released Clash in the Clouds add-on pack, as well as the Early Bird Special Pack that has powerful weapon upgrades, exclusive gold weapon skins and infusion bottles to upgrade player abilities.
"It's been particularly rewarding to return to Rapture with Booker and Elizabeth," said Ken Levine, creative director of Irrational Games. "We were inspired by both Columbia's and Rapture's storylines, and merged them into something new. The icing on the cake is seeing the BioShock Infinite team build entirely new sections of the underwater city in the Infinite engine."
BioShock Infinite: Burial at Sea – Episode 2 is in development at Irrational Games and brings gamers something they have been asking for since they first met the character of Elizabeth: the chance to see the world through her eyes and face challenges as she would. In this second episode of Burial at Sea, players will experience a new storyline, and a new stealth-oriented gameplay experience.
BioShock Infinite is rated MA15+ in Australia and R16 in New Zealand and is available now for the PS3™ system, Xbox 360, Mac® and Windows PC. For the latest news and information on BioShock Infinite, become a fan on Facebook and follow Irrational Games on Twitter.
* BioShock Infinite is not included in this add-on content, but is required to play all of the included content.