Comics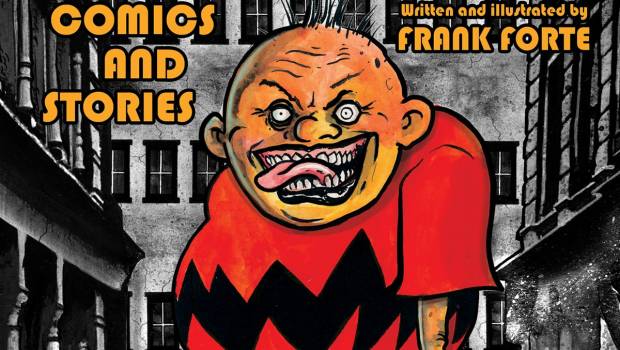 Published on May 22nd, 2018 | by Dana Folkard
BILLY BOY KICKSTARTER NOW LIVE!
Frank Forte and Asylum Press have joined forces to launch a Kickstarter for Billy Boy comics and stories.  This collection of Billy Boy #'s 1-3 and some classic From Beyonde comics feature early Billy Boy stories, hopes to reintroduce Billy Boy to the masses.
"This has always been a passion project of mine, " says Frank Forte, creator, writer and illustrator of Billy Boy. "I'm excited to finally finish these stories that I started years ago."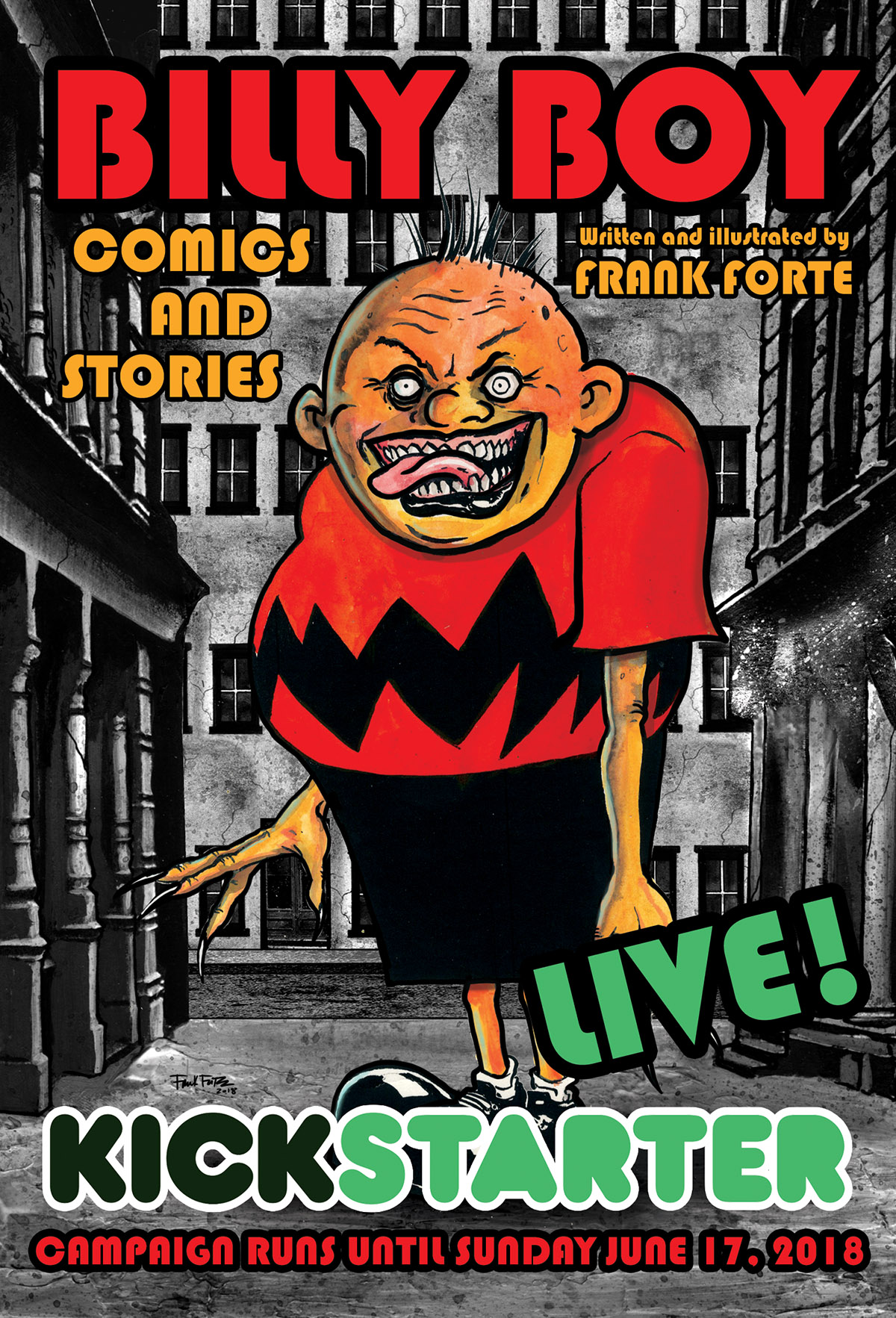 Billy Boy Comics #1, 2 and 3 is a collection of dark and disturbing tales of a disillusioned kid who sees visions and monsters. Done in a style of classic cartoons from the Fleischer and Warner Brothers studios, Billy Boy is rendered in a very cinematic and 'rubber hose-like' style. These issues include: "Slingshot Madness," has Billy get into some trouble when he and Teddy shoot up Old Mrs. Pine's house with their brand new wrist rocket. In "Swamp Jitters," Billy is on the run from a giant spindly insect. Also, in "Bad Charm Bill," our pudgy star gets caught up in the black arts… and it doesn't end with a smile!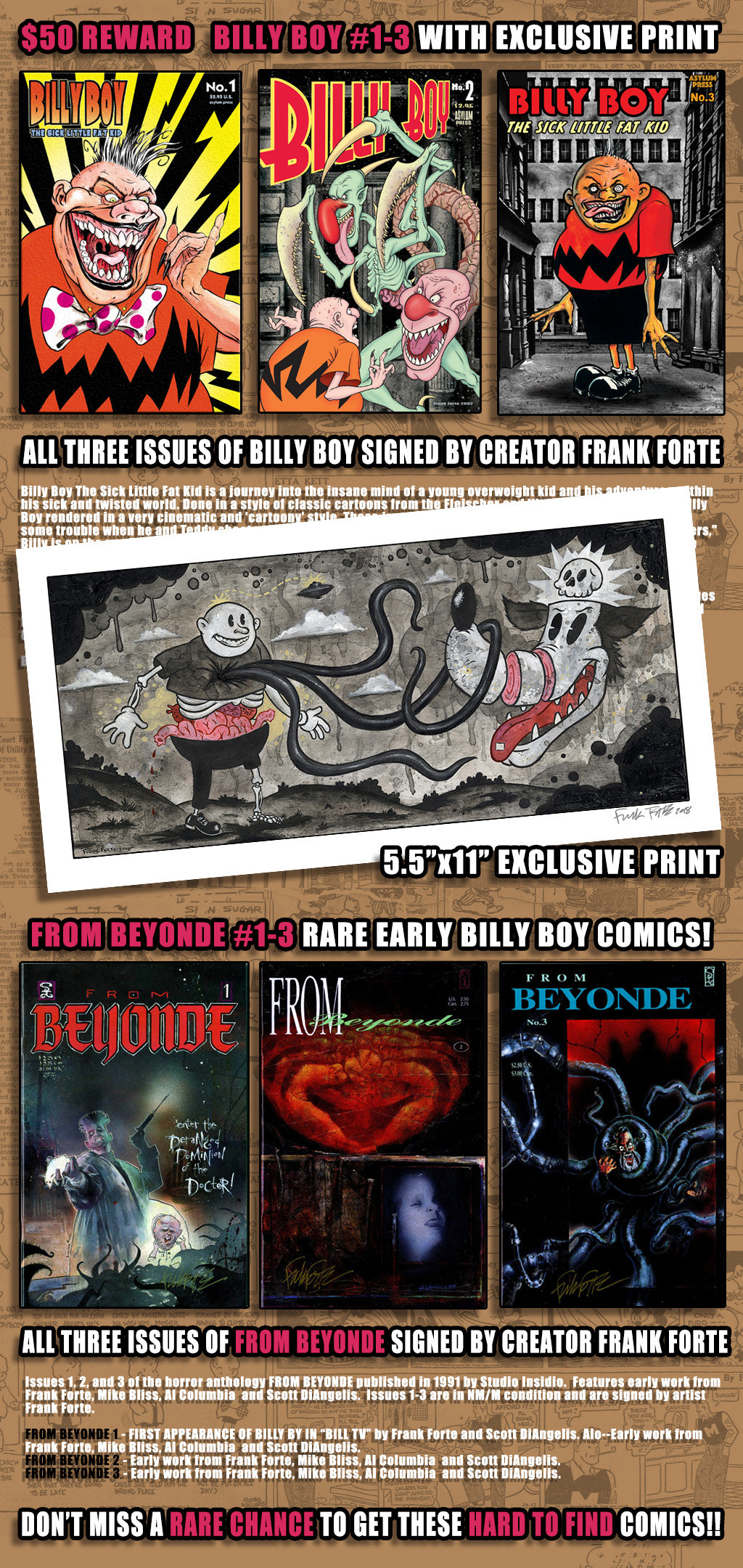 Rewards include signed comics, original art pages, original commissions by Frank Forte, Art prints and more.  Stretch Goals and add-ons will also be announced throughout the campaign.
"Bill Boy #3 has been started and I'll be posting my art progress in the updates section of the Kickstarter as I complete the pages.  All the art from issue #3 will be available as rewards," explains Frank.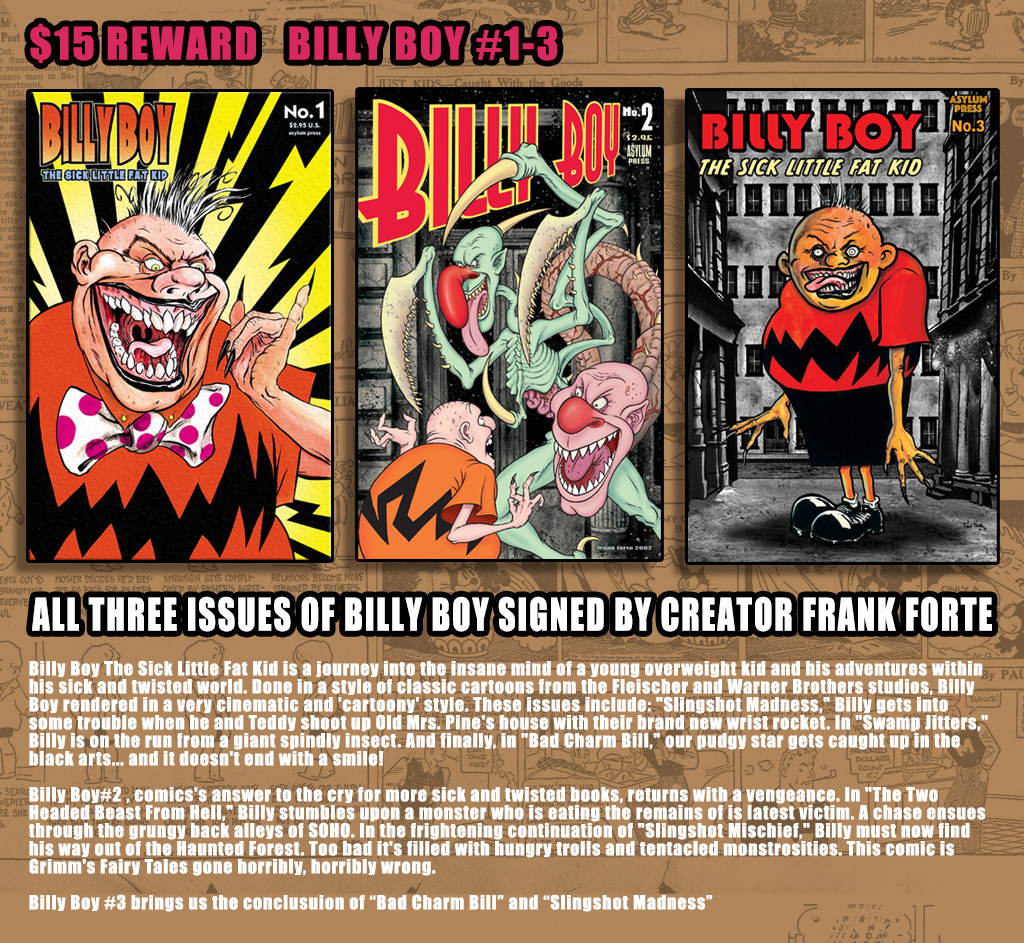 The Kickstarter link can be found here:
https://www.kickstarter.com/projects/frankforte/billy-boy-comics-and-stories-1-3-mini-series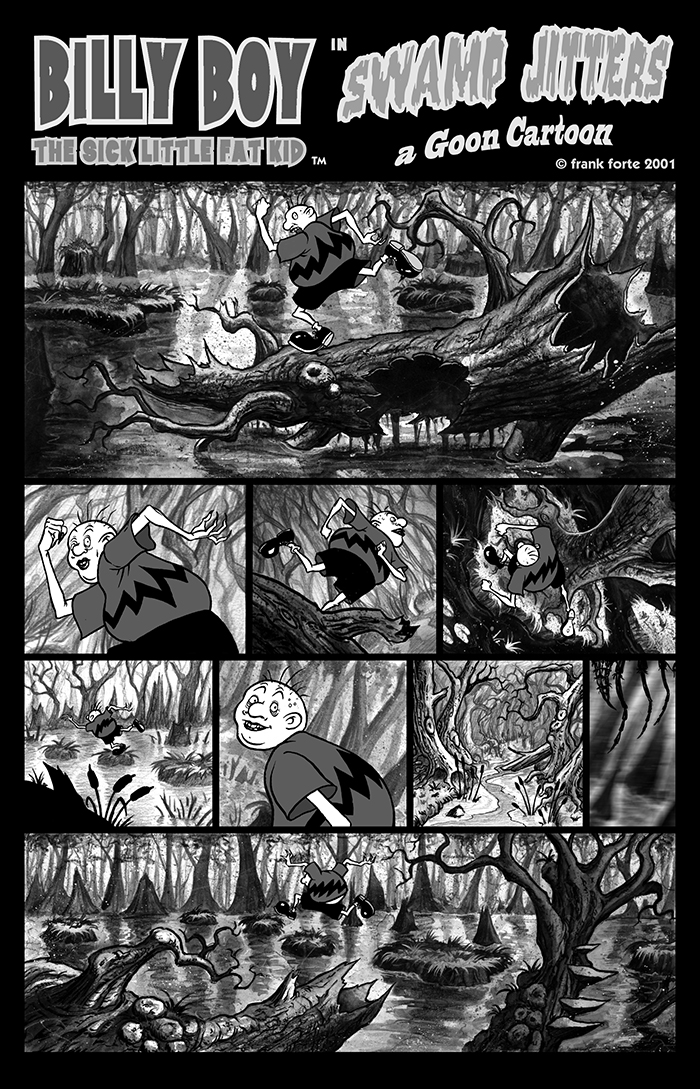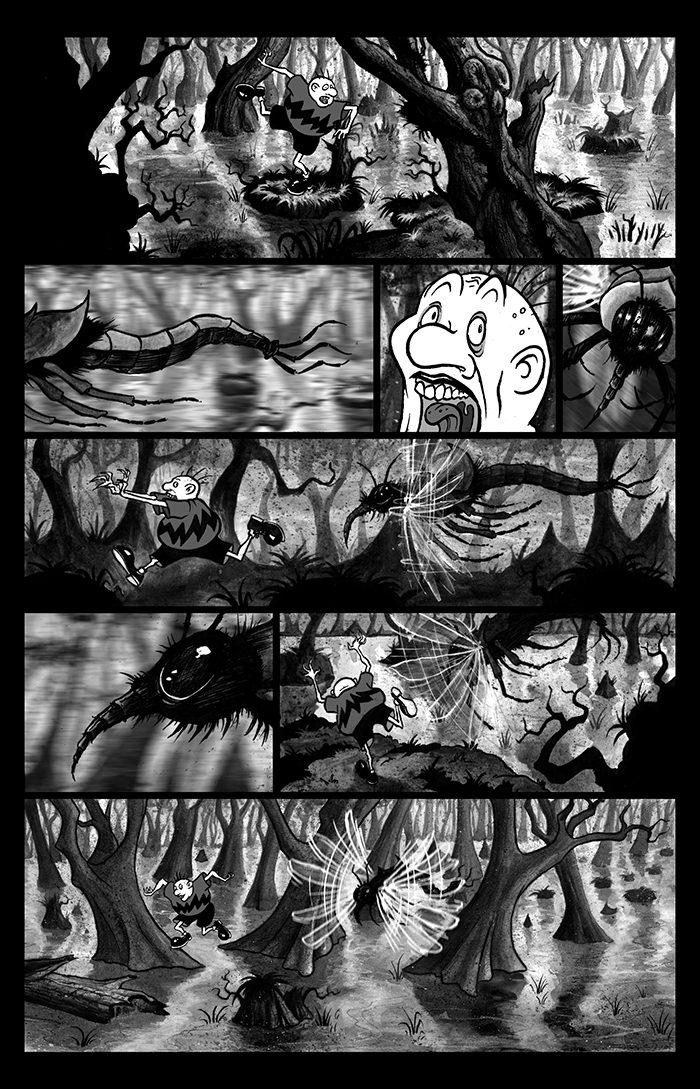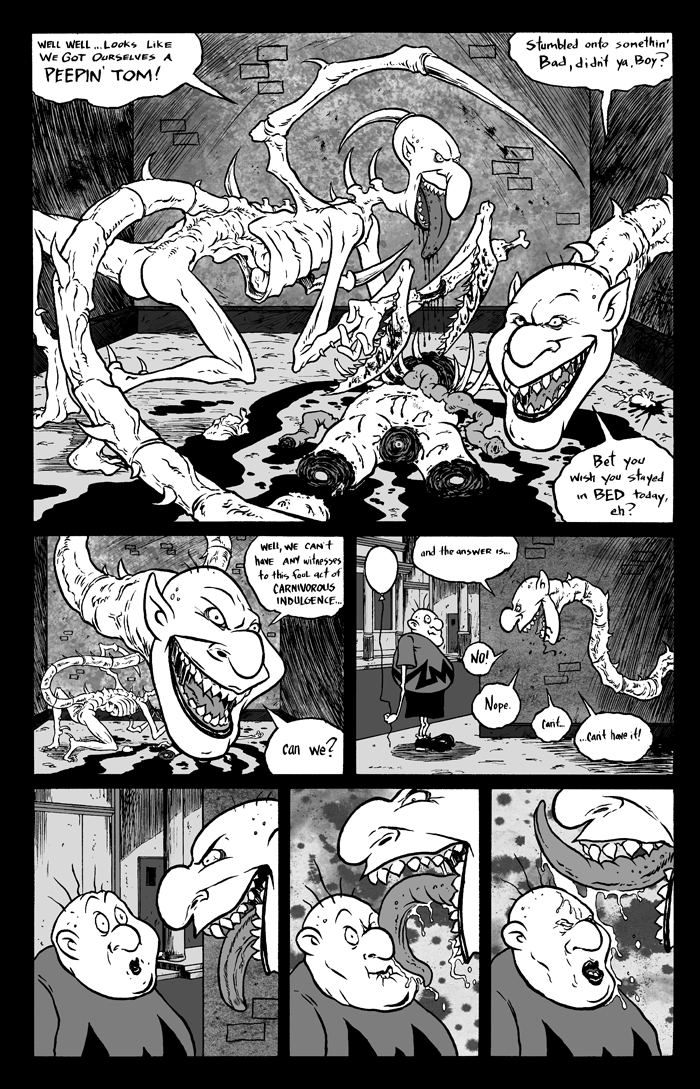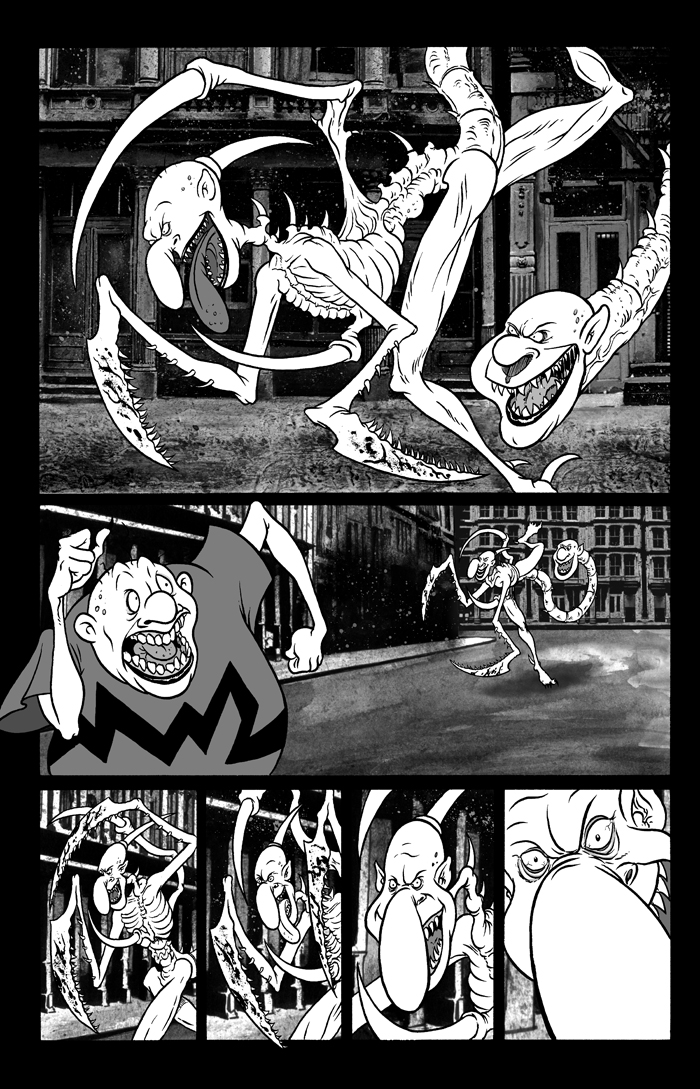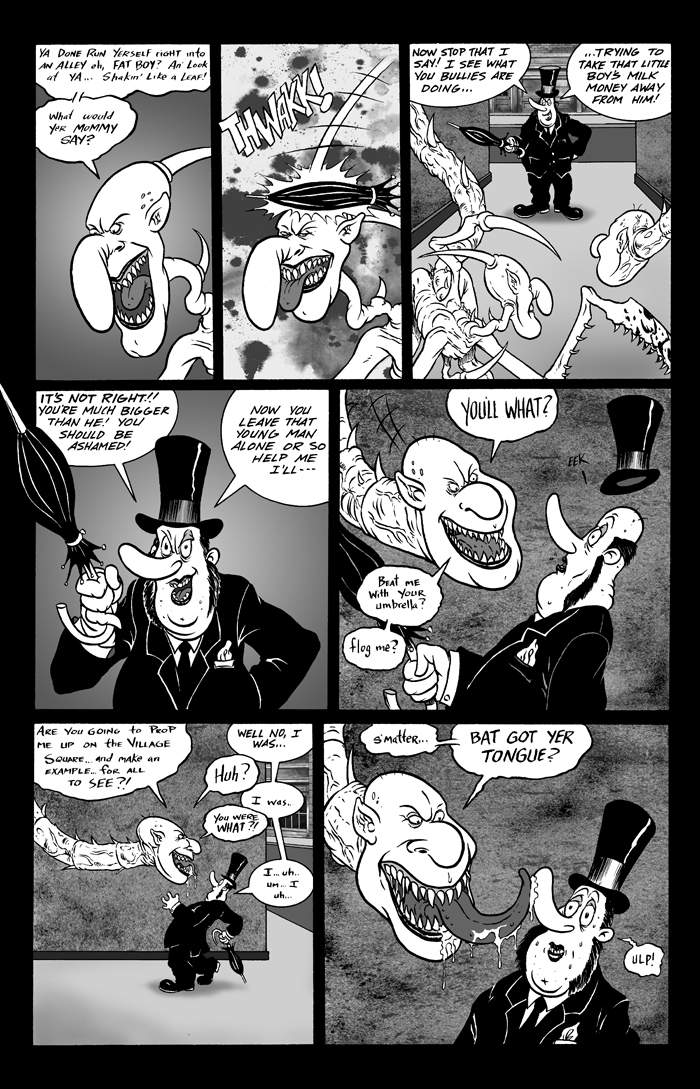 ---
ABOUT FRANK FORTE
Frank Forte is an artist, writer and storyboard artist. Frank's film and TV credits include: Bob's Burgers, 3 Below (Trollhunters spin-off), Truth or Dare, Insidious:The Last Key, Despicable Me 2, The Emoji Movie, LEGO Guardians of the Galaxy:The Thanos Threat, LEGO Star Wars:The Empire Strikes Out, The Super Hero Squad Show, Marvel Heroes 4D, and more. Frank is also a regular contributor and editor at Heavy Metal Magazine. A self described "Pop Surrealist", his art and paintings have been exhibited at La Luz de Jesus Gallery, CASS Contemporary, Copro Gallery, Phone Booth Gallery, Arch Enemy Arts, Dark Art Emporium, Cannibal Flower and the Los Angeles Municipal Art Gallery among others. He co-created The Cletus and Floyd Show with Gene McGuckin, a tribute to animation directors Tex Avery, Bob Clampett and Chuck Jones. Robert S. Rhine and Frank Forte created the pilot episode of Sickcom the Animated Series, which was sold to Spike and Mike's Sick and Twisted Festival Of Animation. Frank is also the publisher at Asylum Press (www.asylumpress.com), an indie graphic novel and comic book publisher. Since its inception in 1999, Frank has written, illustrated and published such comics as: The Vampire Verses, Warlash, Fearless Dawn, Billy Boy and more.
ABOUT ASYLUM PRESS
Asylum Press is a Los Angeles-based comic book and graphic novel publisher. The company publishes high-concept books from the industry's top talent within the horror, fantasy, and action adventure genres via a bold new business model that focuses on digital publishing and new distribution outlets in both the American and international markets. Its flagship titles include Fearless Dawn, The Bomb, Chopper, Black Powder,Warlash, and the popular horror anthologies Zombie Terrors, EEEK!, Asylum of Horrors, and Satan's 3-Ring Circus of Hell. For more information, visit http://www.asylumpress.com.