Games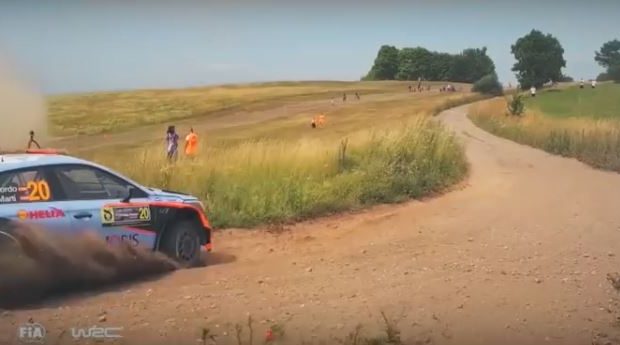 Published on April 12th, 2017 | by admin
Bigben Interactive and Hyundai offer a premium Hyundai i20 road car for eSports WRC competitors.
Sydney (AUSTRALIA), April 12th, 2017 – Video game publisher and distributor Bigben Interactive and Hyundai Motor Company are delighted to announce that Hyundai Motor will be the main partner of the 2017 eSports WRC Championship. It will be called the eSports WRC powered by Hyundai, and the global competition will be contested on WRC 6, the official FIA World Rally Championship (WRC) game.
For the second year, Hyundai Motor Company, which operates a three-car team in the WRC, is proud to support Bigben Interactive in the promotion of the eSports WRC, by offering a premium Hyundai i20, worth 20,000€, to the winner of the competition.
In 2017, Hyundai Motorsport is competing with a spectacular new-generation World Rally Car. The Hyundai i20 Coupe WRC, a 380HP version of the road car, can reach 60mph in less than 4 seconds. It is Hyundai's third new car in the headline World Rally Car category since returning to the Championship in 2014.
"After a first year of partnership, we are really excited to be part of the eSports WRC adventure for a new year," said Scott Noh, Director of Hyundai Motor's Overseas Marketing Group.
"The eSports WRC championship is the perfect way for people around the world to be part of the WRC family by competing in online rallies in parallel to the official ones. Last year the tournament gathered thousands of virtual drivers for a year of competition which ended with an amazing live event in Wales. With the new format this year, it's interesting to follow drivers from January to November and we can already see an intense battle on the podium which sounds exciting for the coming months," added Noh.
In 2017, the eSports WRC follows an exciting new format which mirrors the real-life WRC. Players can earn points on each round, before a thrilling finale when the 8 best drivers will fight to succeed the German virtual driver aTTaX Johnson and win a brand-new Hyundai i20 Coupe road car.
"We are very proud to partner and work with Hyundai for a second year in order to propose the best online experience to our players," declares Benoît Clerc, Head of Software at Bigben Interactive. "With their involvement in motorsports and especially in the WRC, Hyundai proves that innovation and performance are part of its DNA and it's essential for us to associate with such a leading and inspiring company," says Benoît Clerc.
After the first 3 rounds, the championship is led by French driver Nexl, who finished 4th in 2016, and he is followed closely by Speedbooster27 (Germany) and Hesto (Germany). Each round takes place in parallel to a real-life WRC round, putting players in the boots of Thierry Neuville, Hayden Paddon and Dani Sordo and all other WRC stars as they feel the excitement and the pressure of fighting for vital tenths of a second in difficult and challenging conditions.
More information can be found on http://www.esportswrc.com
eSports WRC is available on Playstation®4, Xbox One and PC for all the players who own the game.
The tournament is organised by Bigben Interactive, Kylotonn Games and WRC Promoter.