Blu-ray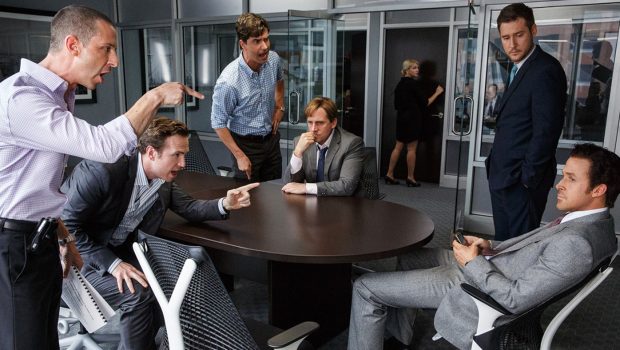 Published on April 14th, 2016 | by admin
The Big Short – May 12, 2016
Universal Sony Pictures Home Entertainment is releasing The Big Short – available to own on Blu-ray™ and DVD, from May 12, 2016.
Nominated for an impressive five Academy Awards®, The Big Short reveals the true story of four outsiders who risked everything to take on the big banks during the greatest financial fraud in U.S. history. Featuring a stellar cast of Hollywood heavyweights including Christian Bale (American Hustle, The Fighter), Steve Carell (Foxcatcher, The Office), Ryan Gosling (The Notebook, Crazy, Stupid Love) and Brad Pitt (12 Years A Slave, Moneyball), The Big Short is available to own on Blu-ray™ and DVD from May 12, 2016.
In 2005, four investors began to recognise just how insane and dangerous the prospering housing bubble in the U.S. had become, threatening to cause a global collapse of the economy. When the big banks, media and government ignore their concern, the four men instead figure out how to 'short' the housing market by risking everything and making clever investments against the banks.
As the housing market begins to crash and the level of corruption begins to show, their bold investments soon lead them into the dark underbelly of modern banking, forcing them to question everyone and everything.
Based on the best-selling book from the author of The Blind Side and Moneyball, The Big Short is a witty, funny and fascinating story revealing the chain of events behind one of the most devastating banking crises of our time. Named one of the top 10 films of the year by The Wall Street Journal, The Big Short is available to own on Blu-ray™ and DVD from May 12, 2016.