Games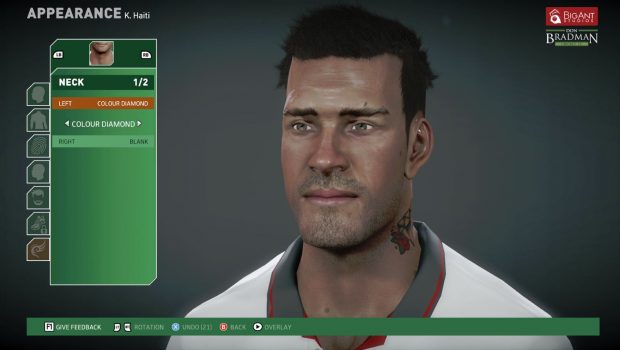 Published on August 19th, 2016 | by admin
Big Ant Unveils The Full Feature List For Don Bradman Cricket 17
Melbourne, August 19: Big Ant Studios, Australia's premier sports game developer, has today unveiled the full feature list for its upcoming Don Bradman Cricket 17. Launching in mid-December, players will have access to more ways to play, deeper customisation options, and more data sets to play with.
In addition to the already-announced female players – the first for a cricket game ever – Don Bradman Cricket 17 expands on the solid foundations set down by its predecessor. The latest edition offers career mode, character creation options, improved bowling and fielding mechanics, improved commentary and new graphs and statistics.
"We really wanted to approach Don Bradman Cricket 17 as a response to fan requests," Big Ant CEO, Ross Symons, said. "Each of the features that have been added or improved in this new game addresses our most frequently-requested updates. We would like to thank all of our fans for the support over the years, and we can't wait to get your thoughts on this latest release."
Also today, Big Ant has released the "Nets" part of the game to give players a full taste on how the final game will play. It is free, and available on Steam http://store.steampowered.com/app/465090/
Don Bradman Cricket 17 details:
Career Mode
One of the most popular gameplay modes in the original Don Bradman Cricket was the career mode. This has been substantially expanded, with new features including:
● Club Cricket – You'll begin your career at the local level, playing for teams in your own starting region before ascending to domestic and international levels.
● Dynamic Squads – Teams will change as players around you age and retire, get injured, go in and out of form, get selected or dropped from higher levels of play.
● "Be a Pro" – This option allows the user to take a pre-existing player and begin a career with them.
● Play as Team – Allow the user to play as the whole team in career mode if they choose to.
More Character Creation Options
In addition to a greatly expanded creation options around facial features, tattoos, and so on, Don Bradman Cricket will also have a full and comprehensive stadium creator mode that will allow players to recreate their own local cricket ground in-game. A logo editor, meanwhile, will allow players to recreate their own team logos and sponsorships on their uniforms and bats.
Improved Bowling Mechanics
The popular and innovative bowling mechanics from the original Don Bradman Cricket have been improved, in order to make the experience more accessible to new players, while as challenging as before for practiced hands. Updates to the bowling include an effort to make spin bowling more similar in execution to pace bowling, to maintain the experience across both kinds of bowling. Further, there is now a more intuitive association between input direction and spin/seam/swing direction.
Improved Fielding Mechanics
Characters now have separate fielding attributes and skills in Don Bradman Cricket 17, and players will be able to take a much more hands-on role with the fielding during matches. There are new mechanics that handle infield & slips catching and fans of wicket keepers can look forward to having a more significant role in games.
Improved Commentary
Don Bradman Cricket 17 will have a vastly expanded commentary system that will provide unparalleled match analysis, more immediate response to in-game events, and authentic banter between the commentators in the box.
New Graphs & Stats
Players love their Wagon Wheels and Manhattan Charts, and Don Bradman Cricket 17 will include a comprehensive set of statistics that will show you with crystal clarity which of your players are really performing on match day.
Fans looking to get a taste for the game now can download the Cricket Academy application from the Steam store, which features the character creation mode, and will be updated closer to release with playable elements.