Events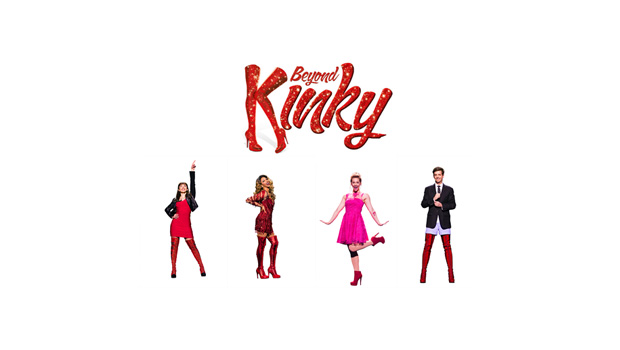 Published on May 20th, 2017 | by Admin
BeyondKinky! Kinky Boots charity concert for beyondblue
The Australian cast of Cyndi Lauper's hilarious and heart-warming new musical Kinky Boots will perform a charity concert at Sydney's Capitol Theatre on Sunday 18 June to raise money for beyondblue.
Created and performed by the cast of Kinky Boots, BeyondKinky is a one-off opportunity for Sydneysiders to see this supremely talented company pay homage to the divas of pop in their own unique Kinky way.
The concert will feature music from pop's iconic women including Cyndi Lauper, Madonna, Whitney Houston, Beyoncé, The Spice Girls, Aretha Franklin, Celine Dion and many more.
Hosted by Australian comedy veteran and Kinky Boots cast member Glenn Butcher, the show will feature some of the most beloved and well-known hits from the 60s, 70s, 80s, 90s and beyond, with performances from principals Callum Francis, Toby Francis, Sophie Wright, Teagan Wouters, Joe Kosky and the incredible ensemble.
BeyondKinky follows the success of Beyond Misérables, also produced by the Michael Cassel Group during its run of Les Misérables, which raised $90,000 in support of charity partner, beyondblue.
In partnership with Kinky Boots, beyondblue created the 'Just Be' campaign to help share the musical's central message of diversity and acceptance with the wider community.
beyondblue CEO Georgie Harman said the amazing cast and BeyondKinky will raise vital funds to contribute to beyondblue's Support Service; "Each month, more than 13,000 Australians seek free and confidential help from our Support Service. Many of those people are seeking support because they experience depression, anxiety or are at risk of suicide. Our Support Service's mental health professionals provide people with counselling, information and referrals for ongoing support that helps improve and save lives."
beyondblue is a not-for-profit organisation working to reduce the impact of anxiety, depression and suicide in Australia, raising awareness and understanding, empowering people to seek help, and supporting recovery and management of these conditions.
Mental health professionals are available at the beyondblue Support Service via phone 24/7 on 1300 22 4636 or via beyondblue.org.au/get-support for web chat 3pm to midnight (AEST) or email responses (within 24 hours).
With Kinky Boots hailed by Sydney Morning Herald as "THE BEST MUSICAL TO HIT TOWN IN YEARS" and the cast acclaimed by Daily Telegraph as "INCREDIBLY FABULOUS, RAZZLE DAZZLE AMAZING" this is an evening not to be missed!
Tickets for BeyondKinky go on sale this Monday 22 May from Ticketmaster. To book, visit ticketmaster.com.au or phone 136 100.
BeyondKinky
ONE NIGHT ONLY
Sunday 18 June 2017 at 8pm, Capitol Theatre Sydney
Tickets on sale Monday 22 May 2017
Book via Ticketmaster www.ticketmaster.com.au or 136 100.
kinkybootsthemusical.com.au | beyondblue.org.au
Facebook: @BeyondKinky | #beyondkinky