Events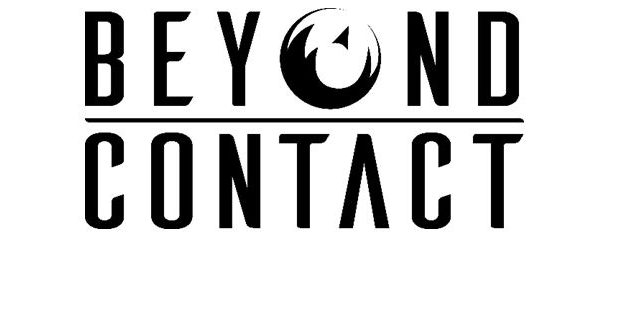 Published on April 5th, 2023 | by Adrian Gunning
BEYOND CONTACT, THE FORMIDABLE SCI-FI SURVIVAL GAME, HAS LEFT EARLY ACCESS AND IS NOW FULLY AVAILABLE ON STEAM
PLAION and local Australian developer Playcorp Studios invite you to embark on an epic journey as they launch Beyond Contact Version 1.0, a unique survival crafting game, on PC Steam today.
Following a successful Early Access launch, where the developers collaborated closely with a small but enthusiastic and dedicated community of players to enhance the game's features, Beyond Contact Version 1.0 is now available worldwide.
Explore a rich and vibrant universe with engaging gameplay, strategic crafting mechanics, and an ongoing epic battle against The Corrupted that will keep you captivated and wanting more.
Watch the launch trailer here.
Beyond Contact is an innovative science fiction survival crafting game that features a top-down art style inspired by pulp science-fiction comics, providing a distinct visual aesthetic, while the game's narrative objectives and moral dilemmas are reminiscent of contemporary science-fiction films. The game offers players the option to engage in a narrative-driven Story Mode or an open-ended Conquest Mode.
Beyond Contact Version 1.0 gameplay includes a robust system of research and crafting, allowing players to create a wide variety of tools, weapons, gadgets, and structures to aid in their survival. The habitat building, farming, and game mechanics are fun and satisfying to use. The game's open world features a diverse array of fauna and flora. For players who prefer a more casual pace, the game offers a range of game customisation settings.
"We are thrilled to release Beyond Contact Version 1.0, a game that our talented team has poured their hearts and souls into. We hope players will see the love and passion put into it from a team that truly cares. We have big plans for the game, and we hope to continue to bring new and exciting experiences to our players." – Chris Mosely, CEO of Playcorp Studios
Key features added for the Beyond Contact Version 1.0 release:
New Conquest Mode: Join the fight for control of the planet Ketern in Beyond Contact's new Conquest Mode. This free-form survival experience offers endless gameplay, huge base-building opportunities, and epic battles against the formidable Corrupted hordes.
Updated Story Mode: Polished through collaboration with the dedicated community, the Story Mode is ready to immerse players in an epic journey of exploration and discovery where you fight to save an entire civilization and planet from annihilation.
New unique playable characters: A diverse cast of new characters, each with their own unique skills, abilities, and equipment. Quinn is a versatile generalist, Kangah a fierce warrior, and Professor Zaine an expert builder. New characters are also being created for post release.
New farming mechanics: Create genetically modified plants, build farms inside protective habitats, optimize yields to secure your survival in an unforgiving world.
A whole new base construction & customisation system: With the new Habitat system, you can build the ultimate survival sanctuary and take your base-building creativity to the next level.
Enhanced multiplayer features: Work cooperatively with other players to succeed. Each player can use a character with unique abilities, skills, and tools. Revive fallen teammates with new multiplayer only features. Work together to complete shared research and objectives.

Beyond Contact Version 1.0 is available now on PC via Steam.