Switch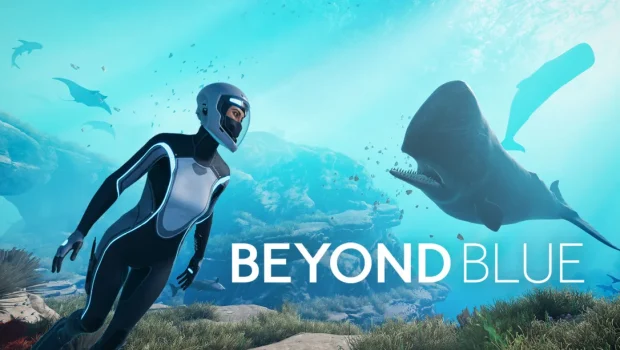 Published on December 5th, 2021 | by Lyla Saudi
Beyond Blue Nintendo Switch Review
Summary: An educational way to explore the deep blue sea at your own pace.
Beyond Blue is a single-player narrative adventure that takes you deep into our planet's beating blue heart. Set in the near future, Beyond Blue explores the mysteries of our ocean through the eyes of Mirai, a deep-water explorer and scientist. Become a part of a newly-formed research team using groundbreaking technologies to see, hear, and interact with the ocean in a more meaningful way than has ever been attempted.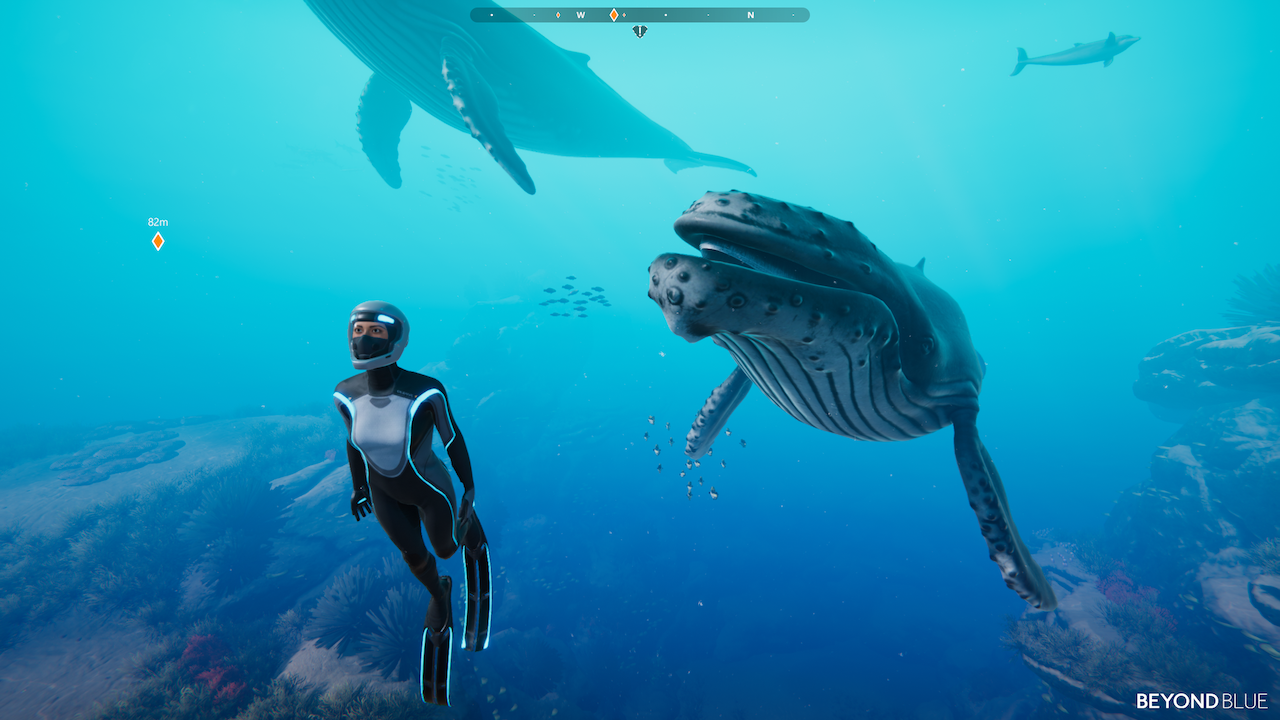 Mirai has always had a passion for the ocean. Since she was a little girl her fondest memories were diving with her grandmother who, sadly now, has dementia. Turning her passion into a career, she became a scientist and has now assembled a small crew to investigate a family of sperm whales. Over the course of a few of weeks, Mirai and her team will livestream their findings, while discovering new sounds and creatures along the way.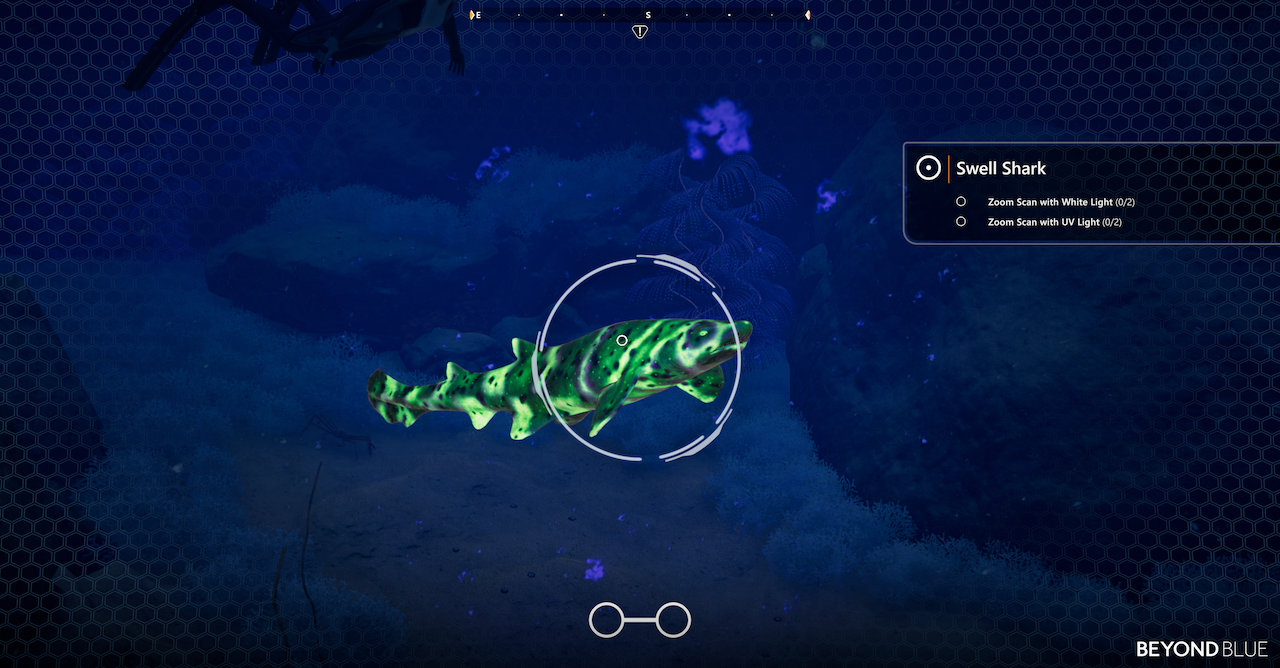 Beyond Blue comes across as more of an educational story rather than an interactive game. There is no sense or mystery, urgency, or danger. You are equipped with a 'rebreathing' suit that never runs out of oxygen, sharks that will never chase you, and an abundant amount of energy to swim endlessly. This does, however, provide you with a relaxed environment in which you can sit back, explore, and learn the names (and behaviors) of different marine life that you encounter.
With that in mind, gameplay is simple but can be repetitive. You will spend your time swimming around, finding buoys (to scan for sounds), finding samples (to gather information on marine life), and finding and scanning ocean creatures (including the sperm whales). During this time, you will have narrated conversations between yourself, the crew, and your live-streaming audience (which helps to keep the gameplay engaging). Once your daily mission is complete, Mirai will return to her one-person submarine, to get ready for the next daily mission.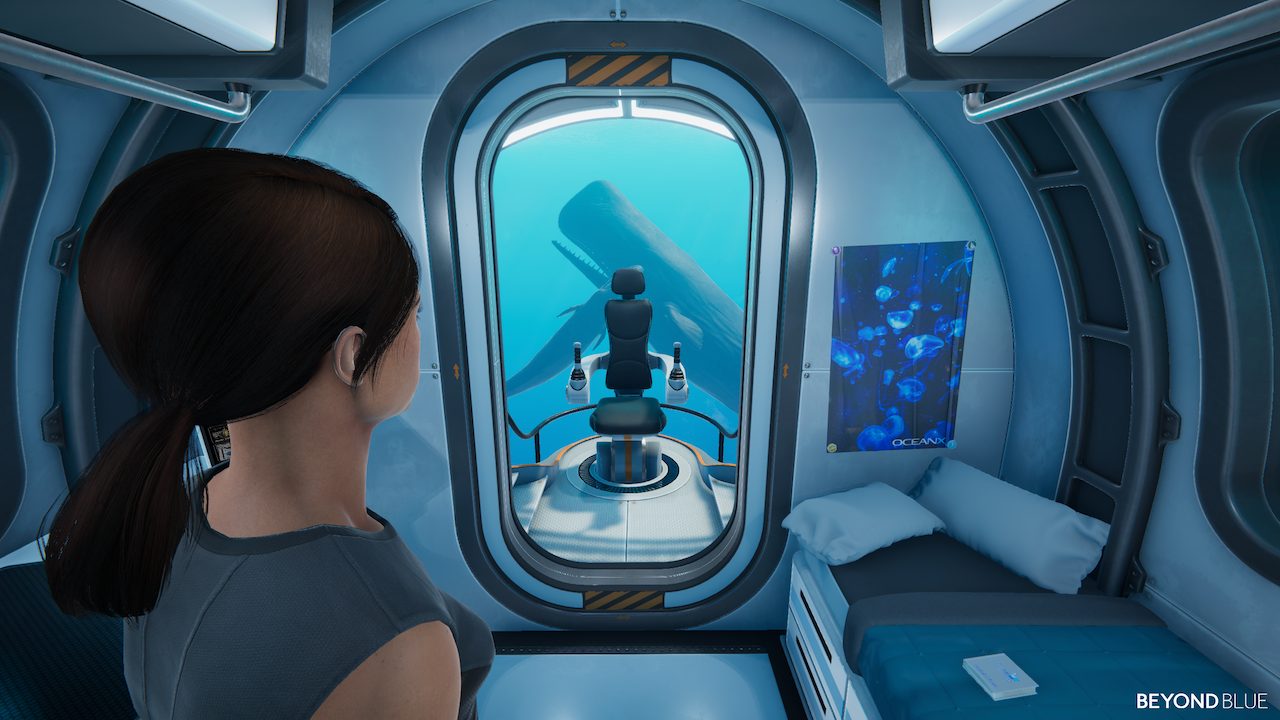 Navigating the submarine can be a bit clunky. There are a few items that give a bit of a back story about Mirai's family, but the main interactive items are the science log, a music playlist, a navigation chair, and 16 mini documentaries about science and marine life.
I enjoyed the science log. Here you can find all the animals that you have scanned in the game, including their scientific names and information about their behavior. The music playlist (which you can find on Spotify) features various artists with an overall ocean/water theme tying them together. I liked the ability to choose which song I wanted to listen to. The navigation chair was a bit useless because it only allowed you to have conversations with Mirai's crew and sister. I personally didn't care about the 'personal' conversations but it did provide further background story to the characters. The mini documentaries were a good distraction to break up the repetitiveness of the game. They featured a wide range of topics about science and marine life. Around two minutes each, it was a great way to quickly learn about something that I would not have otherwise been interested in.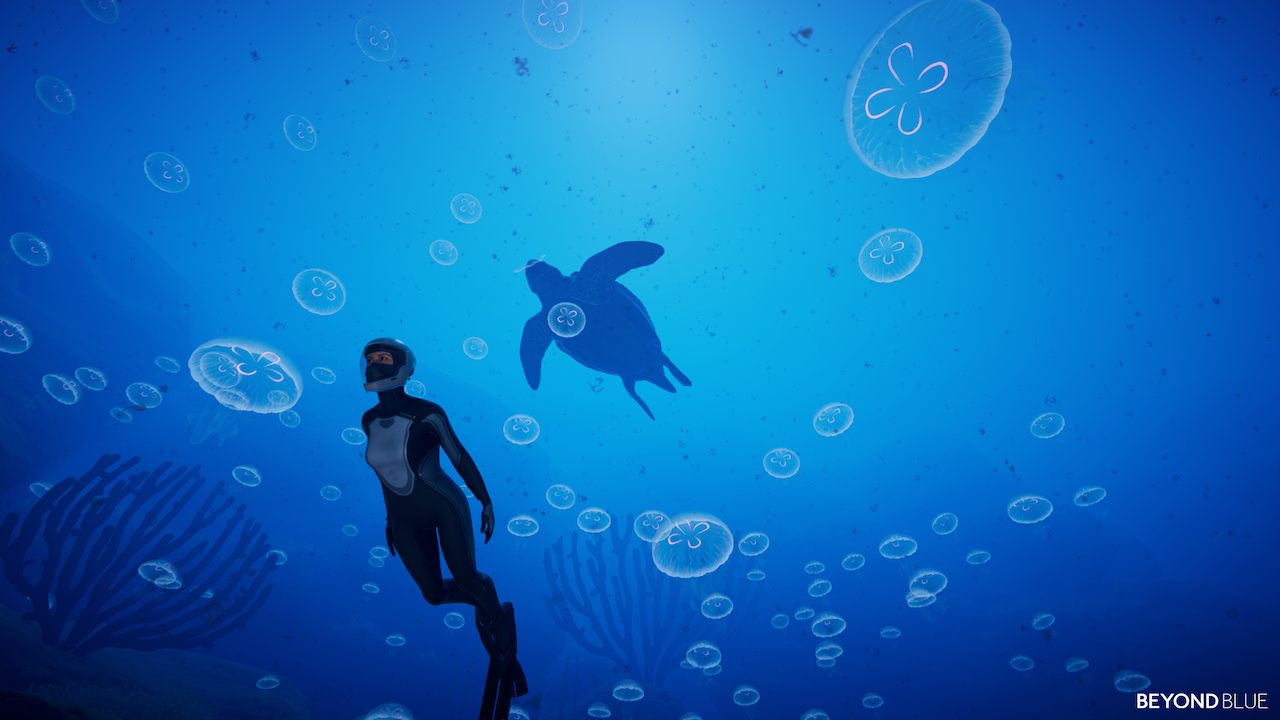 The graphics are good, but it was hard to see what was going on at times and distinguishing depth was not an easy process. However, I was impressed with the fluidity of the swimming creatures. The background music was very calming and the conversations between the characters were crisp and clear. I especially enjoyed hearing the different sounds of the marine life like you would in the real world.
Final Thoughts?
This is a great game if you are interested in learning about the deep sea and the creatures that inhabit it. There isn't much of a 'story' happening here but that's not really needed when the main task of the game is the learn and explore. It is a perfect way to pass some time but it is not for those who want more of an action/thrill element of a game that features dangerous underwater creatures.
Game Details
Name: Beyond Blue
Release date: November 11, 2021